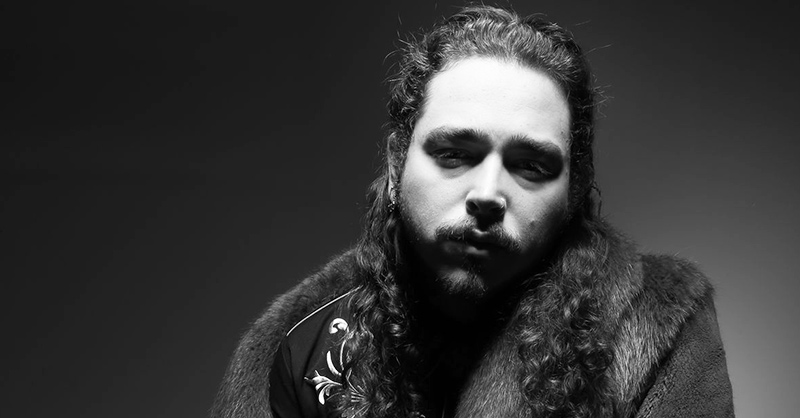 This post is trending
This post is hot
Post Malone's second album, beerbongs & bentleys, makes a smashing debut at No. 1 on the Billboard 200 chart, scoring both the artist's first No. 1, the year's biggest debut and a record-breaking streaming week for the set.
The effort, released on April 27 via Republic Records, earned 461,000 equivalent album units in the week ending May 3, according to Nielsen Music. Of that sum, 153,000 were in traditional album sales.
The Billboard 200 chart ranks the most popular albums of the week in the U.S. based on multi-metric consumption, which includes traditional album sales, track equivalent albums (TEA) and streaming equivalent albums (SEA). The new May 12-dated chart (where Post Malone debuts at No. 1) will be posted in full on Billboard's websites on Tuesday, May 8.
beerbongs & bentleys was led by the hit singles "Rockstar," featuring 21 Savage, which spent eight weeks at No. 1 on the Billboard Hot 100 chart, and "Psycho," featuring Ty Dolla $ign, which has reached No. 2.
beerbongs & bentleys' Debut: By the Numbers:
Biggest Streaming Week Ever: Of beerbongs' overall start of 461,000 units, SEA units comprise 288,000 of that figure. As each SEA unit equals 1,500 on-demand audio streams, beerbongs garnered 431.3 million on-demand audio streams in the U.S. for its tracks during its debut frame. That zooms past the previous record, set by Drake's More Life,which started at No. 1 with 384.8 million on the chart dated April 8, 2017 (tracking week ending March 23, 2017).
Biggest Overall Week of 2018: beerbongs bows with 461,000 equivalent album units earned — easily the biggest week of 2018 for any album. It surpasses the year's previous high-water mark, set only a week ago, when J. Cole's KOD launched with 397,000 units in the week ending April 26. Post Malone snares the largest week for an album since Taylor Swift's reputation bowed at No. 1 with 1.238 million units earned in the week ending Nov. 16, 2017.
Two Albums in the Top 10 at the Same Time: beerbongs & bentleys follows Post Malone's debut album, Stoney, which was released in 2016 and peaked at No. 4 on the chart. The album contains a trio of top 20-charting hit songs on the Billboard Hot 100: "White Iverson" (peaking at No. 14), "Congratulations," featuring Quavo (No. 8) and "I Fall Apart" (No. 16).
The set has never left the top 25 of the weekly tally in its 73 continuous weeks on the list. On the new chart, the album rises 11-9 with 32,000 units (up 12 percent), giving Post Malone a pair of titles in the top 10. He's the first act with two albums concurrently in the top 10 since Linkin Park on the Aug. 12, 2017-dated list (with One More Light and Hybrid Theory), following the death of the band's singer Chester Bennington. He's the first soloist to double up in the region since Future (with FUTURE and HNDRXX on April 1, 2017). Source: Billboard