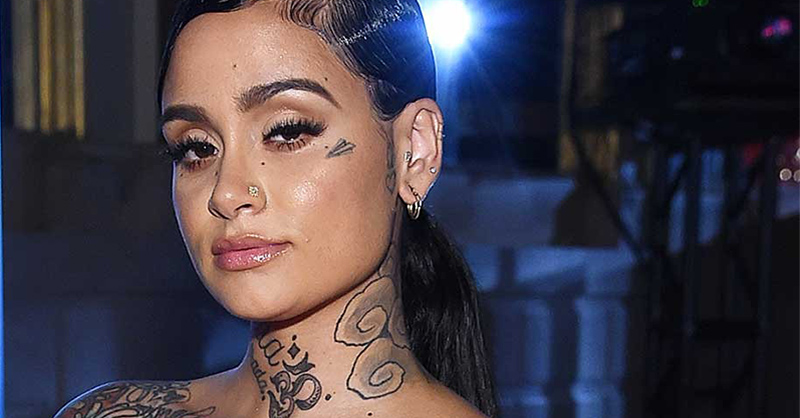 Kehlani Inks Global Publishing Deal With Pulse Music Group
Scott Cutler and Josh Abraham, co-CEOs of PULSE Music Group; Maria Egan, President and Head of Creative, PULSE Music Group; and Ashley Calhoun, Vice President, A&R, PULSE Music Group today announced the signing of acclaimed R&B/Pop artist and songwriter Kehlani to an exclusive global publishing agreement. The deal encompasses Kehlani's entire catalog as well as future works. From her first release in 2014 at age 19, to #1 chart positions, a worldwide headlining tour, numerous gold and platinum certifications, and more than 1 billion combined music streams, Kehlani has made an indelible impact as one of today's biggest R&B superstars.
As a solo artist, Kehlani's debut commercial mixtape You Should Be Here garnered a GRAMMY nomination for Best Urban Contemporary Album with high-profile features from Chance the Rapper and BJ the Chicago Kid. She has Platinum certified songs with "Gangsta" (Top 15 Hot R&B/Hip-Hop songs and UK R&B chart); "Nights Like This feat. Ty Dolla $ign" (Top 25 at Rhythmic radio). As a featured artist, Cardi B's "Ring feat. Kehalni" is certified 2X Platinum and hit Top 5 at Rhythmic radio; Kyle's "Playwithme feat. Kehlani" hit Top 15 at Rhythmic radio and is Platinum certified; and Charlie Puth's "Done For Me feat. Kehlani" is Platinum certified and hit Top 10 in seven different countries. Kehlani has also been featured on tracks by Post Malone, Eminem, Khalid, Calvin Harris and G-Eazy, to name a few.
"We are honored to bring Kehlani to the PULSE Music Group team," said Ashley Calhoun, Vice President, A&R. "Her talent both as an artist and songwriter is undeniable and seeing her career skyrocket in such a short time is incredibly impressive. We can't wait to get to work and to be a part of her team in this next stage of her career."
"Kehlani represents everything we hope to cultivate at Pulse. A true artist with a long-term vision and deeply connected to contemporary culture, she is truly best in her class," said Maria Egan, President and Head of Creative. "We're so proud to join her on her journey."
PULSE Music Group's deal with Kehlani follows a string of recent successes by the company. Named the 2018 AIMP Music Publisher of the Year, PULSE has a catalog of more than 10,000 songs and 175 active clients. Accolades include over 60 BMI and ASCAP awards and 250+ Gold & Platinum Certifications. The catalog includes the 7x Platinum hit "Havana" by Camila Cabello and "Girls Like You" by Maroon 5 (both co-written by Starrah) which spent a record-setting 36 weeks at #1 for the longest-running radio song in the 21st century, 10x Platinum "Despacito (Remix)" by Luis Fonsi & Daddy Yankee ft. Justin Bieber (Marty James), 8x Platinum "Sorry" by Justin Bieber (BloodPop), 10x Platinum "Roar" and 8x Platinum "California Gurls" by Katy Perry (both Bonnie McKee) and "Sicko Mode" by Travis Scott (OZ) which became the first hip-hop song in history to spend 30 weeks in the Top 10 on the Hot 100. PULSE's roster of songwriters have contributed to several of this year's biggest charting songs, including Travis Scott "Highest In the Room" (#1 Hot 100 debut via OZ); Future & Drake "Life Is Good" (#2 Hot 100 debut via OZ); Trevor Daniel "Falling" (Platinum via Trevor Daniel); Justin Bieber "Friends feat. BloodPop" (Platinum via BloodPop); Harry Styles "Adore You" (currently Top 10 at AC radio via Tyler Johnson); and more.