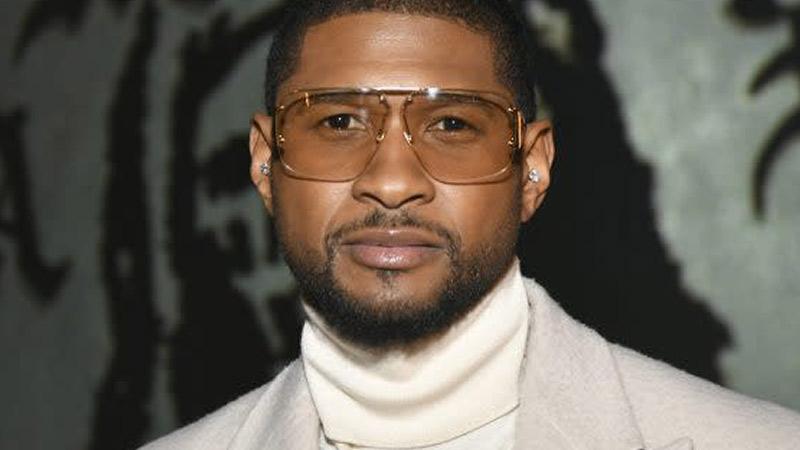 Usher to Headline Super Bowl Halftime Show – Recalls Phone Call with Jay-Z
Usher will headline the halftime show of Super Bowl LVIII in Las Vegas, the National Football League, Roc Nation and Apple Music announced on Sunday. It comes in the second year of the league's multiyear deal with Apple Music and will be Usher's first time starring in the show.
"It's an honor of a lifetime to finally check a Super Bowl performance off my bucket list," Raymond said in a statement. "I can't wait to bring the world a show unlike anything else they've seen from me before. Thank you to the fans and everyone who made this opportunity happen. I'll see you real soon."
Usher Raymond, 44, performed at the Super Bowl halftime show in 2011 at AT&T Stadium in Arlington, Texas, as a complement to the lead act, the Black Eyed Peas. Raymond had been rumored as a potential candidate for this year's halftime production after he extended his residency of shows in Las Vegas, which began in July 2022. His participation comes amid the N.F.L.'s partnership with Jay-Z's sports and entertainment agency Roc Nation, which was signed in 2019 to boost the quality of its halftime shows.
"Beyond his flawless singing and exceptional choreography, Usher bares his soul," Jay-Z said in a statement. "I can't wait to see the magic," he added.
Raymond's performance follows Rihanna, who performed last year in Glendale, Ariz., making her pregnancy public from the sky-high Super Bowl stage, and catching the attention of fans on social media. In February 2022 at SoFi Stadium in Inglewood, Calif., as a nostalgic nod to the Super Bowl's return to the region, the Los Angeles rap icons Dr. Dre, Snoop Dogg and Kendrick Lamar performed at the halftime show, along with Eminem, Mary J. Blige and the special guest, 50 Cent.
Raymond, a 23-time Grammy nominee, won his first Grammy in 2001 in the category best male R&B vocal performance for the song "U Remind Me." His popularity rose in 2004 when he released the album "Confessions." His most recent Grammy win came in 2013 for the song, "Climax." Raymond, who has served as a coach for the game show "The Voice" and appeared in handful of movies, is currently performing concerts in Paris.
During an interview with Zane Lowe on Apple Music, Usher talked about the phone call he received from his "big homie" and Roc Nation founder Jay-Z after landing the coveted halftime gig.
The Super Bowl will take place on Feb. 11, 2024, and be hosted for the first time in Las Vegas at Allegiant Stadium, the $2-billion jet-black venue built by the Las Vegas Raiders owner Mark Davis ahead of the team's move to the city after the 2019 season.