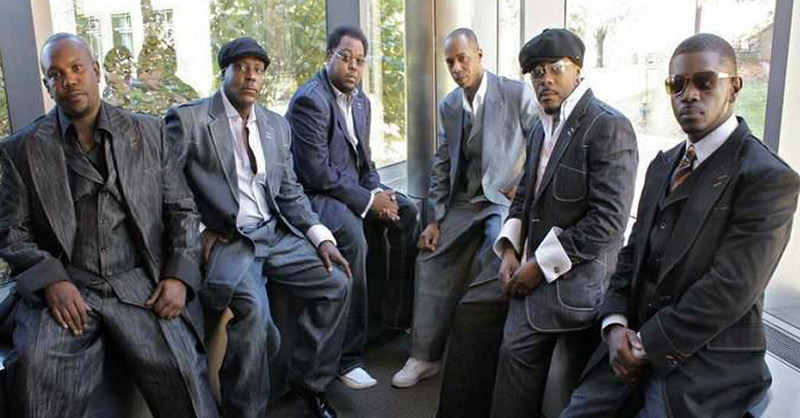 by: Todd Davis
Rapindustry.com
The Flint, Michigan based sextet, Ready for the World, made their highly touted musical entry in the mid-to-late eighties, primarily off the strength of their successful, chart-topping major label debut. The self-titled project, which spawned a succession of hit singles, is definitely considered a timeless classic, and its' successors; Long Time Coming [1986], '88's Ruff and Ready, and Straight Down to Business in 1991, have given the R&B titans the legs that has allowed them to remain, not only here, but still relevant after over 25 years in music.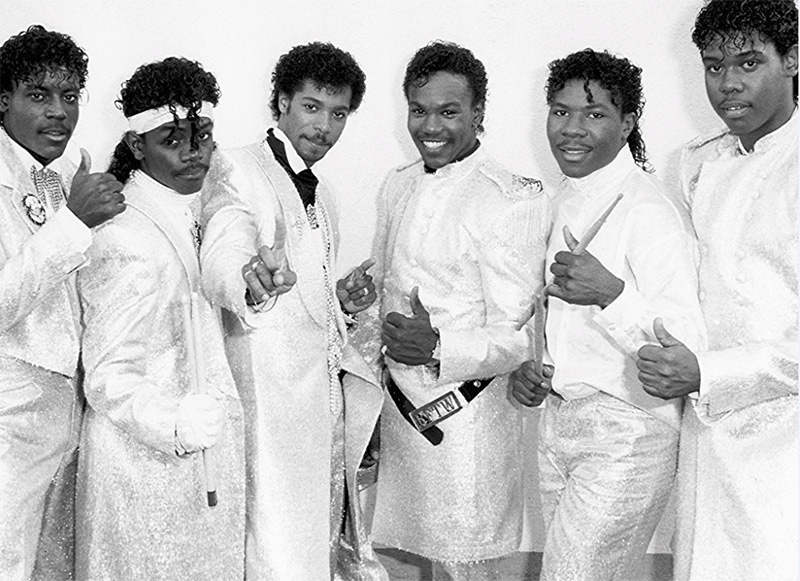 INTERVIEW:
After the release of the last RFTW album, She Said She Wants Some ['04], you all disappeared — Where'd you go?
RFTW: We've been performing live throughout the country and parts of the world.
Was it a conscious decision to stay gone for so long?
RFTW: The hiatus was partly due to individuals within the group and their pursuit toward personal endeavors, and due to a sense of having the right deal in place. So, we had remained unsigned. We are presently planning an independent release. We feel confident that we can compete this way, now that technology has leveled the industry playing field.
She Said She Wants Some wasn't actually an 'official' Ready for the World studio album, was it? Didn't some of the tracks feature another lead singer who replaced Melvin when he went solo?
RFTW: The album was a combined effort of what the band was recording during the '90's. At that time, we opted to feature two very talented singers from the Detroit and Saginaw, Michigan, area(s) on the tracks we were creating.
Prior to this effort, Melvin recorded a second solo album, Bedroom Stories, which was released on an indie label back in 2000, which a lot of people don't even know exists — Why wasn't this, very good CD might I add, properly promoted?
RFTW: As we all know, releasing CDs on an independent label can be a 50/50 shot depending on the market and the climate of the music industry at the time. Although it was a great record, the political game is always real.
Were you, at all, taken aback, or surprised, that the She Said She Wants Some project wasn't as commercially received as most had hoped or expected? And, although a solid effort, why do you feel it didn't fair so well sales-wise?
RFTW: There was not much of an effort to promote the album. The label's resources had much to do with that. We as a group feel confident in every song we release. The wheels that churn from behind the scenes must be as competitive in order to achieve success.
Did the group disband after you all finished promoting that last RFTW record?
RFTW: The group is still intact. The group still records collectively, as well as separately on projects.
So, you all are back together and are working on a new RFTW release — What can you divulge about it thus far?
RFTW: Yes, as the saying goes, "We're keeping it real!" We boast a current sound with innovative ideas, laced with lyrics that touch on our everyday lives. We're still talking SEX, and we love women.
Sonically, how would you say it either differs and/or compares to those other group efforts?
RFTW: The content of the material of the debut album and where we were in our lives at the time, discovering ourselves and the world, is culminated in today's tracks where we are now writing from experience and not necessarily something we could imagine. How it compares with the other group albums? I don't think that it does. When the commercial pressure is extracted from the equation, as it was on our first record and as it is today, the creative juices can flow more freely.
Let's take it back to your early beginnings…How did it all begin for Ready for the World?
RFTW: We became interested in music at a very early age. I, myself [Willie Triplett], was a part of my family band at age seven. Ready for The World began after members met through the local high school talent show circuit. Of course, we competed against each other. Piecing the group together was fairly easy based on the talent level displayed during the talent contest. Once we assembled, we decided to record original material in hopes of getting it played on the local area stations. The Electrifying MoJo, a deejay out of Detroit, had been known to showcase local artist(s). When our song 'Tonight' hit the airwaves, the phones lit up. Mojo hooked us up with a couple of entertainment attorneys who paved the way from there. We started our own label, Bluelake Records, and released 'Tonight.' It was an instant success. Several major recording offers were on the table, and we settled with MCA records.
You are natives of Flint, MI, correct? So, who or what influenced your sound?
RFTW: Yes, we are natives of Flint. Some of our strongest musical influences were Parliament, Earth Wind & Fire, Cameo, The Ohio Players, Stevie Wonder, (and) Michael Jackson.
What prompted your decision to pursue music professionally?
RFTW: We decided this as we would listen to the radio, and felt that we could compete with what we were hearing coming across the airwaves.
Tell me how all six members; singer Melvin Riley Jr., drummer Gerald Valentine, keyboardist Gregory Potts, bassist John Eaton, yourself; percussionist & keyboardist Willie Triplett, and lead guitarist Gordon Strozier, first came together to form Ready for the World?
RFTW: We met in high school talent shows. Gordon and Melvin had their own band. John would make cameo appearances with my band, Greg performed as a solo artist, and Gerald played for Melvin and Gordon at times. John became acquainted with Melvin and Gordon, and brought them over for one of our practice sessions one day. We decided to strike up as a band, and since Gerald already acted as Melvin and Gordon's drummer, I decided to move over to percussions and keyboards. We later recruited Greg, and went into the studio.
How did you all wind up signed to MCA Records? And, what ultimately caused the group to disband with Melvin going solo in '94?
RFTW: The events leading to the initial recording contract were; recording and releasing our song 'Tonight,' on our independent label, and the success that it brought. The group, even after Melvin went solo, did not disband. We continued to record. That is what the album She Said She Wants Some reflects. Gerald and I [Willie Triplett] started our own label with two other business partners, and enjoyed some success with the release of the rap group, Top Authority. Greg started a video production house, Gordon and John continued to record and produce during that period, but we never disbanded and would often times get together and record material.
Where did the moniker Ready for the World originally derive from?
RFTW: We pulled the phrase from a song we recorded off the first album. The song was 'Ceramic Girl.'
Define for me the style of music that you all create and perform?
RFTW: Our music has often been referred to as Pop/R&B, which is an awesome category to be associated with. We define our music to be reality driven. The feeling and mood at the time we are writing comes from things that we have either witnessed or experienced ourselves. It can make a woman feel sexy. It can make a man think about his woman in different ways. It can make a teenager dream, and grown folk(s) reflect.
As songwriters, when you sit down to pen your lyrics, where do you all draw your inspiration(s) from? Is most of the writing done individually or collectively?
RFTW: We will, for the most part, start a track individually, and then bring the idea to the rest of the band to collaborate.
Longevity, what do you attribute yours to?
RFTW: Our successful start in this business constitutes our longevity. Our continued endeavors throughout will sustain us. We will always remain a group and write music. The industry can be up one day and down the next, but we will always play our roll as artist(s) painting and coloring the world with music.
Is there anything else that you all have been, or will be, branching out and pursuing?
RFTW: We all have business ventures we are pursuing and maintaining at the present.
How has R&B evolved or changed since your inception into the biz?
RFTW: The state of R&B is great. R&B has maintained it's presence despite shifts in the market. R&B remains a style of music that molds and shapes lifestyles, and creates memories that can be carried for generations.
What is it that you all want most people to know about RFTW?
RFTW: We are true to our craft. Music is our lives. No matter what we do or where we venture throughout life, music is the origin; the epicenter and the foundation of our existence. There will always be a Ready for the World!