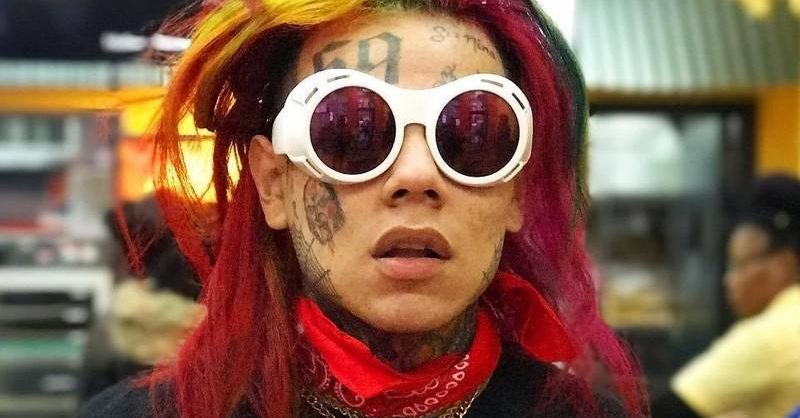 Create Music Launches Publishing Division – Inks Tekashi 6ix9ine, Gucci Mane, Young Thug, Waka Flocka, Lil' Wayne and Migos, Trippie Redd.
Create Music Group launched its publishing division with a bang by signing rising rapper Tekashi 6ix9ine to a long term deal along with publishing deals for C4 (Gucci Mane, Young Thug, Waka Flocka, Lil' Wayne and Migos), GooseTheGuru (Trippie Redd).
"We have been extremely successful over the last three years helping some of the world's most innovative and exciting artists monetize their content and grow their brands," says the company's CEO, Jonathan Strauss. "By launching our music publishing division, we will be extending our services to some of our most important clients to work with them in growing areas of their business. 6ix9ine has changed the music landscape — he is breaking boundaries like no one else and is without a doubt the most exciting new artist of the year. We are looking forward to working with him and his team for many years to come."
"Jonathan and his team at Create Music Group are a next-generation music and publishing company and Tekashi 6ix9ine is a next-generation artist," says Bob Celestin, attorney for 6ix9ine. "Create is setting a new standard for maximizing music publishing revenues for artists in a way that is innovative, completely transparent and highly efficient."
Established in 2015, by Strauss and co-founder Alexandre Williams, Create Music Group got started by providing rights-management services for artists such as Marshmello, Future, Lil Yachty, Wiz Khalifa, Trippie Redd, Post Malone and others. It acquired a distribution company, Label Engine, in 2016 and currently administers music publishing for hundreds of artists in their catalog.
In 2016, Create acquired a music distribution company, Label Engine, and it currently claims to monetize more than 6bn music streams every month.