Born and Raised:
Real name: Charlene Keys.
Born: March 4, 1971 in Rochchester, NY.
Early Years:
Charlene "Tweet" Keys was the youngest child of Tom and Shirley Keys. She grew up singing in the church along with her parents, three brothers (Tom, Cedric and Lonnie) and sister, Sundra. The five children mastered various instruments, and Tweet herself learned the guitar. Her first steps into a career in the music industry began when she enrolled in a performing arts school.
Singing Career: In 1990, when she was 19, Tweet gave birth to a daughter, Tashawna.
In the early nineties Tweet joined the female quintet Sugah and relocated to Virginia, leaving her daughter with her parents in Florida. While in Virginia, she met many artists who would go on to have successful music careers, including producer/rapper Timbaland, the rapper Magoo, Missy Elliott and singer Ginuwine. Tweet wound up becomg good friends with Missy.
The Turning Point:
When the group Sistah went nowhere, Tweet eventually returned to her parents' Florida home and fell into a state of depression due to a lack of personal and professional success. Suicidal, she one day received a call out of the blue from Missy Elliott, asking her to sing background vocals on an album she was working on. Tweet accepted and Elliott helped bring her out of her depressed state as well as get a recording contract.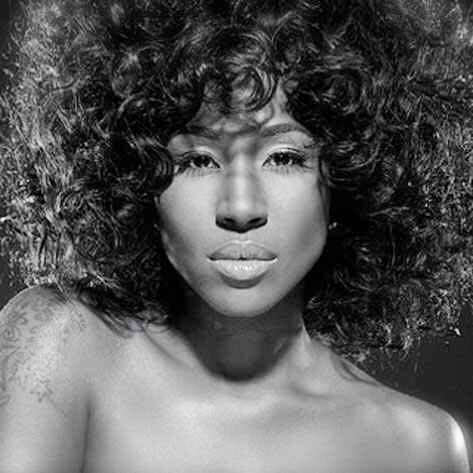 "I don't fit in and (am) comfortable being different. The state of R&B is hurting because every form of music is thrown together making everything sound the same. The record companies aren't pushing real soul or R&B"
Career Ups and Downs:
To date, Tweet has released two successful solo albums, 2002's Southern Hummingbirdand 2005's It's Me Again.
In late 2007, Tweet said in a series of interviews that due to record label politics, she had given serious thought to quitting the music business. Most of the problems were due to record label mergers during the recording of her second album, she said. Eventually, Tweet was released from her recording contract with Elektra/Atlantic Records.
Love, Tweet:
Eventually, Tweet signed with the independent label Umbrella Records and her third album,Love, Tweet, was scheduled for release in December 2008. However, the release date came and went without an album. Eventually she and the label parted ways and Tweet found herself signed to DuBose Music Group in 2012. After this, she issued a string of previously unreleased songs on her SoundCloud page before finally releasing a five track EP called Simply Tweet in February 2013.
INTERVIEW:
First things first, it's been nearly 10 long years since the release of your second solo collection, It's Me Again, and although you dropped your 5-track Simply Tweet (EP) in February 2013, from a musical perspective there really hasn't been much going on with you in that vein during the past (almost) decade — How come?
Although there were not many musical releases, I still stayed busy with shows and even signed to two different labels. The only reason I can give is that the time wasn't right. It's all in God's timing.

With that being said, where have you been? And, what exactly had/have you been up to, both personally and professionally speaking, during this lengthy musical hiatus?
Still doing shows, recording new material and just living life the way God expects. Being a good mom, sister, friend…and now grandmother.

The good news…No, take that back, GREAT news is that you're FINALLY back and gearing up for your eagerly awaited next/third studio opus — At this particular time, what all can you reveal/divulge for me about said project? Has it even been titled yet?
All I can say right now is that it will definitely be released (early next) year. A complete body of work of timeless music…food for the soul.
It's been reported that you recently signed a brand new recording deal — What can you tell me about this label situation?

I can't say much right now. We will make the official announcement soon.
[Hot Off The Press: Tweet recently confirmed that she has since secured a contract with eOne Music, with her third proper solo album, Charlene, slated to be delivered on January 22nd 2016. The set's still untitled lead offering should bow sometime in August]
Also, word on the street is that you reconnected with your mentors; Missy Elliott and Timbaland — How does it feel for you to be back in the lab with these musical geniuses? And, how much overall input/involvement will this dynamic duo have when it comes to Tweet 3.0?
Yes, we've reconnected and plan on doing some amazing things. Missy and Tim always pushed me to be myself…we rep originality, so they always enhance what's already there.
In having said all of this, how does the new material either differ and/or compare to previous efforts? And also, how have you both changed and/or evolved since your whole inception into music?
Nothing's changed but the year! I'm still giving you music and lyrics that are out of my diary. Think SOUTHERN HUMMINGBIRD X [times] 3.
You will also get a feel of my earlier musical influences; like Marvin Gaye and Aretha Franklin.
Longevity, what do you attribute yours to?
I never compromise the music. I've always stayed true to it and humble. My music touches people and in the world of music now, that's lost.
Do you have any other outside/additional aspirations, maybe even completely away from entertainment?
Maybe fashion. I've always wanted to open a restaurant…a school for up and coming artists as well.

In addition, you have definitely dibbled and dabbled in the acting world, so do you plan on continuing in your pursuit of either the small and/or big screen?

Maybe.
On a more serious note, are you happy with the current state of R&B? And, as an extension to this question, where do you "fit in" when it comes to today's trending sound-scape?
I don't fit in and (am) comfortable being different. The state of R&B is hurting because every form of music is thrown together making everything sound the same. The record companies aren't pushing real soul or R&B, but whatever is hot or in right now and putting a R&B stamp on it.
To date, what has been your biggest career moment?
just being able to release my music, PERIOD. 
Looking ahead, say five or maybe even ten years from now, where do you see yourself?
Still contributing to (this) world with my music.
As for the immediate future, what's next for you, ma'am?
I plan (on) touring consistently and continue to do what the will of God is for my life.
Is there anything I left out or just plain forgot to mention? And lastly, do you have any closing "thought(s)" for our readers?

Thanks for all the love and support all these years. I truly appreciate it. @MS_HUMMINGBIRD