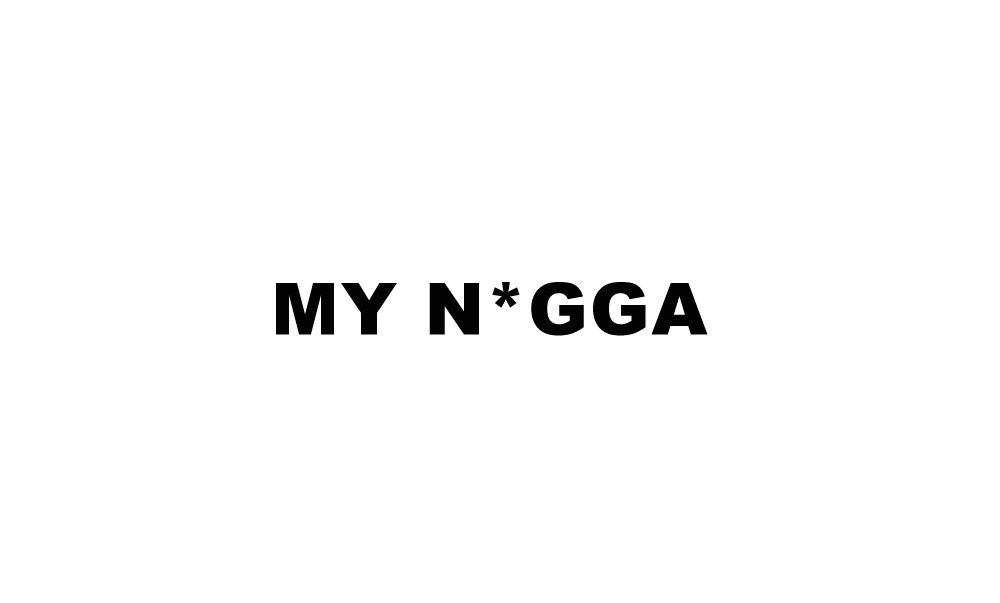 This post is trending
This post is hot
Written by: Kelvin Loney
In the words of Ghostface "I was born and raised in New York City, the home of the Yankees, Jam Master Jays and the Biggies." So with that said excuse me if my heart bleeds through the pen and my opinions seem slanted. But I'm still going to try my best to be as fair and impartial as possible. Another thing, even though I rep this, don't take me as the sole representer. MY OPINIONS ARE ALL MY OWN. Right now, just take a walk with me as I take you through the mind of a New Yorker.
I was gonna rag on a couple of sucka emcees, but I figured that there were some more important issues that needed to be addressed. Not like it's never been an issue before, but for some reason or another, the word "nigga" and its use in rap music is a hot topic for mainstream these days. That just means that white people got a hold of it and their trying to blow it out of proportion on their round table discussions and TV show debates. Like I said, it's not like this hasn't happened before. So what's the deal? Well, the issue is removing the word "nigga" from rap music. Russell Simmons, Dr. Ben Chavis and a few others that form the Hip-Hop Summit Action Network (HSAN) recommended that artists stop using the words "bitch", "ho" and "nigga". They try to say that the artists have the right to say whatever they want but at the same time, the recording and broadcast industries have an even bigger responsibility to remove/ bleep /delete offensive words. First of all, in my opinion, it's not that serious. The thing with this is that the answer is simple, yet it's just hard as hell to explain.
First off, I'm no expert. I'm just an educated black man that uses the word "nigga" in his vocabulary. Does that make me ignorant? I don't think it does. I'm sure there are plenty of other people that use the word "nigga" and consider themselves educated. The problem is not entirely OUR use of the word "nigga" (even though that's an issue in itself). It becomes more of a problem when others who don't understand what they're saying are using it. It's hard for me to explain because I swear to you it really is so damn simple, but for those who are misinformed or can't even fathom what it is to be black, or a minority for that matter, you have to explain every damn thing to them. Don't get me confused, I'm not making it a US vs. THEM kinda thing. I'm speaking from the perspective of a black man representing the hip-hop culture. What those people (white folks and/or misinformed) don't understand is that the word "nigga" is so much bigger than what it may seem at face value.
It's even worst when the most crucial parts of comprehension are the things that are unsaid, only known. That's why I said for those who can't grasp onto the things that are "unsaid" then you can't expect me to spell it out for you then turn around and say it's all right for you to be throwing around N bombs whenever you feel hard. If you know your Black history, than you know that there's nothing nice about the word "n*gger", no matter how fresh you make it sound. Lord only knows how we flipped it around to make it positive shit, damn-near cool. So cool that you got white boys slangin' it amongst themselves or walking around repeating lyrics like its legal. That shit ain't cool. I don't give a fuck how much they like rap.
What the panelists and misinformed don't understand is that it's bigger than the music. When I say "That's my nigga" that shit ain't got nothing to do with music. I'm expressing my emotions. I'm expressing my thoughts. It's pride, it's love, it's anger, it's disbelief, it's descriptive, it's black. And THAT'S WHY rappers say that the word will never go away. It's not just a word. It doesn't have only one meaning. It's not like its one entity and everything the artist says revolves around it. It's apart of a language. It's apart of a culture that speaks that language. It's bigger than any one man.
That shit is not like Cristal. Just because Jay-Z decides to boycott the word "nigga" doesn't mean that people are going to stop using it. If I never heard Jay-Z say another "nigga" in his rhymes, I'll clap my hands and commend him for it, but then let somebody do something stupid, sure 'nuff I'm gonna turn around and say "You a stupid-ass nigga." Why? Because he did something dumb, and I wanted him to know it. That's like saying why do you wear a fitted cap. Because that's hip-hop. Or why when you like the music you nod your head back and forth instead of side to side. Because that's hip-hop. Or why is it that juicy models and expensive lifestyles appeal to you. What! Got damn it, because it's hip hop! So in the same sense, the word "nigga" doesn't come from the music, it comes from us who make the music! Point blank.
We're not trying to mask the fact that "n*gger" is an ugly word. That word means slavery, pain and death. For anyone who says it's ok because you're putting an "A" instead of an "ER" at the end is an idiot. That is NOT the reason why it is ok. Plain and simple, it is just part of the way we express our thoughts, ideas and concerns over the beats. It's self-expression. That is something that these white folks and/or the misinformed don't understand. It's a simple concept. If you can't understand it, or at least try to accept it, than all you're going to hear is the word "nigga" and you're gonna miss the message that the rapper is trying to portray to you.