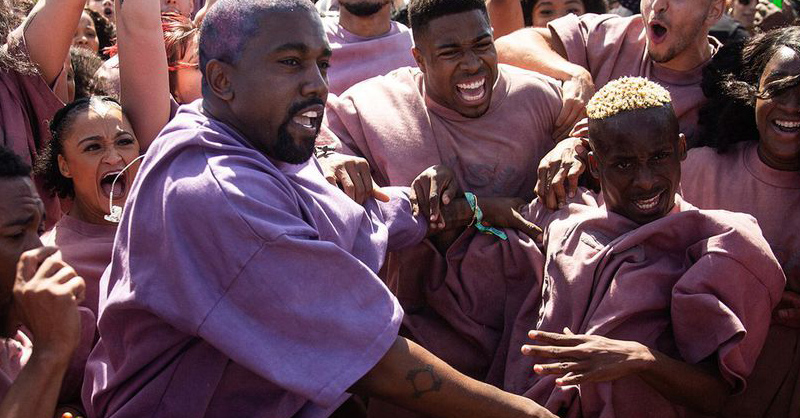 Kanye West's 'Jesus Is King' Resurrects Just $862,000 in Box Office Debut
Kanye West's "Jesus Is King" scored just $862,000 in its opening weekend on 372 IMAX screens nationwide, for a less-than-divine per-screen average of $2,317.
On the one hand, that's far below how other specialty films have performed this weekend. The critically acclaimed Palme D'Or winner "Parasite," for example, was grossed $1.8 million this weekend from 129 screens, for a $14,170 per screen average. Taika Waititi's "Jojo Rabbit" also outperformed "Jesus Is King," with $1 million from 55 screens.
But there's an important caveat: While "Parasite" and "Jojo Rabbit" got a full share of screenings at the theaters playing them this weekend, "Jesus Is King" had more limited showtimes. That's because IMAX, which has deals with all major studios, is currently devoting most of its screens to Disney's "Maleficent: Mistress of Evil" and other blockbusters. Screenings of "Jesus Is King" were inserted in between showings of feature-length blockbusters, minimizing how much it could gross.
There is something West can brag about, though: IMAX is reporting sold-out screenings for "Jesus Is King" in 24 cities worldwide. This includes major U.S. markets like New York, Los Angeles, and Chicago, as well as international locations like London, Copenhagen, Helsinki, Mexico City, and several Canadian cities including Toronto. In total, "Jesus Is King" grossed $1.04 million from 440 IMAX screens worldwide.
Still, the domestic returns might have been less than anticipated given his huge fan base and the headline-inducing quotes and antics around his new album of the same name. Source: The Wrap