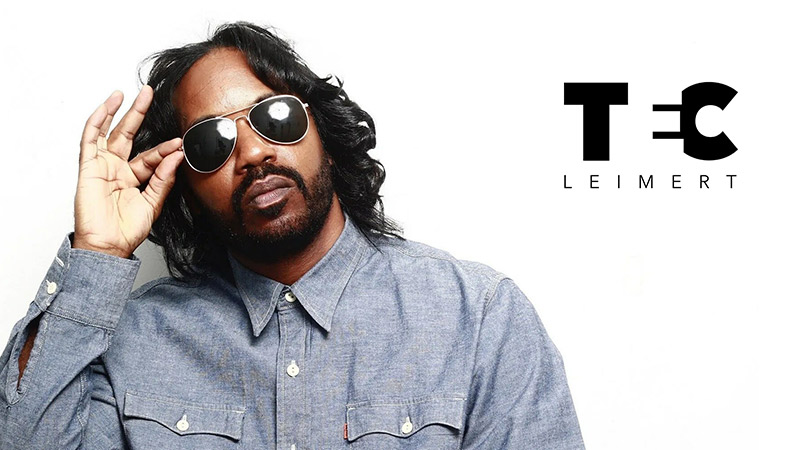 Funk Icon, DāM-FunK Joins TEC Leimert's Board of Directors.
TEC Leimert, a technology and entertainment non-profit organization focused on building pathways for youth and aspiring entrepreneurs with an interest in pursuing creative careers, proudly announces the addition of renowned funk music artist/producer and digital trendsetter, DāM-FunK to its Board of Directors.
DāM-FunK brings his vast musical expertise and creative vision to TEC Leimert's Board of Directors to engage and inspire creatives to pursue music industry careers. DāM-FunK's experience in music will support TEC Leimert's new music production development lab program sponsored by Serato Studio called, "Audio Affect" and the organization's annual, "Black to the Future" Tech & Entertainment conference that cultivates an eclectic roster of music artists to perform at the festival-like event in Leimert Park, California.
"We are honored to welcome DāM-FunK to our Board of Directors for his exceptional musical aptitude and visionary mindset," said Rashidi Jones, Executive Director, TEC Leimert. "We pride ourselves on bringing expertise in music and culture and DāM-FunK will be an excellent addition to the foundation we are building in that space."
DāM-FunK has contributed profoundly to the genre of funk music, seamlessly blending rhythms and grooves into his own authentic style of funk he refers to as Modern Funk. A globally recognized artist, his international reach and impact on the culture will help cultivate an emerging South L.A. music scene.
"A chance encounter with legendary songwriter/producer Leon Sylvers III changed the trajectory of my life with an apprenticeship that led to me working on G-Funk-era hip-hop projects from Mack 10 and MC Eiht," said DāM. "That early exposure provided me with the foundation for my career in music that I want to pay forward to the next generation of artists."
Dām-Funk has collaborated with artists, including Steve Arrington, Tyler the Creator, Q-Tip, Snoop Dogg and continues to carry the torch for music scenes all over the world through his media company, Glydezone and its latest project, Glydezone Radio on Apple Music and partnerships with RockStar GTA, Splice, Stussy, Born N Raised, Stones Throw Records and Serato.
TEC Leimert combats the digital divide in Los Angeles with its annual technology and entertainment conference in Leimert Park called, "Black to the Future," which recently marked its sixth year for the event. Additionally, the organization pathways into creative careers through its workforce development programs Game Wizards SoLA (Video Game design and production program in partnership with Riot Games, Epic Games, Clever Endeavour and Supercell), NXT LVL (Social Media Career Training), and Audio Affect (music production training with Serato Studio).