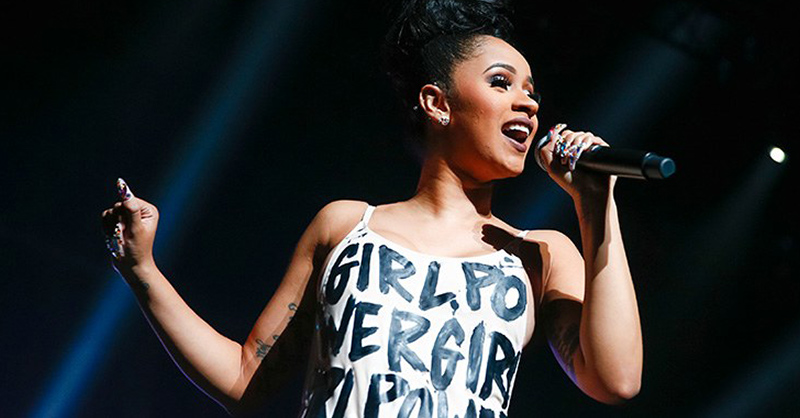 This post is trending
This post is hot
Cardi B jumps from No. 6 to No. 1 on the Billboard Artist 100 chart (dated April 21) to become the top musical act in the U.S. for the first time, powered by the arrival of her debut LP Invasion of Privacy.
The Artist 100, which launched in July 2014, measures artist activity across key metrics of music consumption, blending album and track sales, radio airplay, streaming and social media fan interaction to provide a weekly multi-dimensional ranking of artist popularity.
Privacy debuts at No. 1 on the Billboard 200 with 255,000 equivalent album units in the week ending April 12, according to Nielsen Music. Cardi B concurrently charts 13 songs on the latest Billboard Hot 100, passing Beyoncé for the most simultaneous Hot 100 entries by a woman. "I Like It," with Bad Bunny and J Balvin, debuts the highest, at No. 8, earning Cardi B her fifth top 10.
Cardi B previously peaked at No. 3 on the Artist 100 in January following the release of her "Finesse" remix with Bruno Mars.
Cardi B is just the second solo female to lead the Artist 100 this year, following Camila Cabello on Jan. 27. Source: Billboard