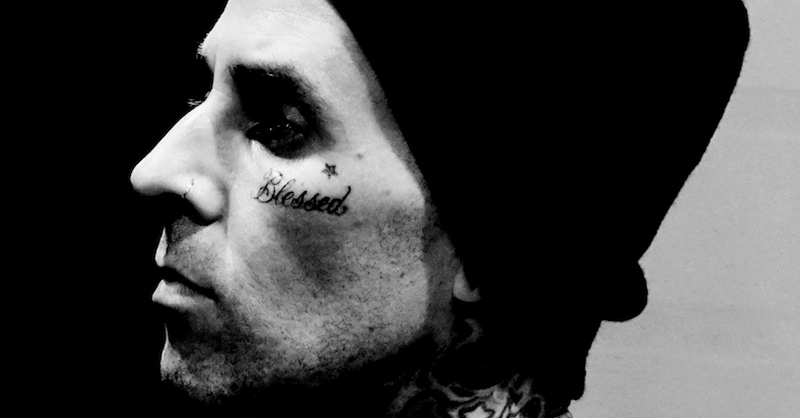 Travis Barker Launches new label DTA Records – enlists Lil Wayne & Rick Ross for new single.
Travis Barker announces the launch of his new record label, DTA Records which operates as a worldwide joint venture with Elektra Music Group. To celebrate, Barker is also sharing the first release from DTA Records/Elektra Records, a new single he produced and recruited Lil Wayne and Rick Ross for called "Gimme Brain." The song is accompanied by a lyric video and represents a continuation of Barker's passion for beat making and production, especially within hip hop which was his first love growing up.
DTA Records will serve as Barker's outlet for his many genre-crossing collaborations as well as a home for artist development under his tutelage. The launch of DTA caps off a busy year where amongst other projects, Barker collaborated with many of today's most exciting artists such as Lil Nas X, $uicideboy$, XXXTentacion, Halsey, Lil Peep, YUNGBLUD, Pharrell, 03 Greedo, Fever 333, nothing.nowhere, and more.
Speaking on his new venture with Elektra, Barker said:
"I wanted a label partner that I trusted with true artist development. As an artist, it's important to me that an artist's vision is protected at all costs. It's crucial that I'm able to look an artist in the eye and believe it when I say we can take them from a basement to an arena. Elektra's track record and belief are proof of that, and I'm stoked to continue to build that legacy together through DTA Records."
Elektra Music Group Co-Presidents Mike Easterlin and Gregg Nadel said:
"Travis is nothing short of a creative juggernaut. As a drummer, songwriter, producer, remixer, collaborator, label head, and entrepreneur, he's driven by an incredible passion for the music, insatiable curiosity, and unstoppable energy. We're thrilled to welcome Travis and DTA Records into the Elektra family, and we're looking forward to all the amazing artists and records we know he'll be bringing to the world."
Travis Barker's multi-faceted career has placed him at the epicenter of culture for the past two decades. Today, he's a full-time member of both Blink-182 and Transplants, and the exclusive on-album drummer for Goldfinger and FEVER 333 (whose 2018 Grammy-nominated "Made An America" he produced). In addition to releasing a new record with Blink-182, in 2019 alone Barker recorded and/or released work with Lil Nas X, $uicideboy$, Halsey, Machine Gun Kelly, Korn, YUNGBLUD, XXXTentacion ft. Kanye West, Lil Peep, Pharrell, The Game, UnoTheActivist, Ghostemane, Yelawolf, nothing,nowhere, 03 Greedo, and others.