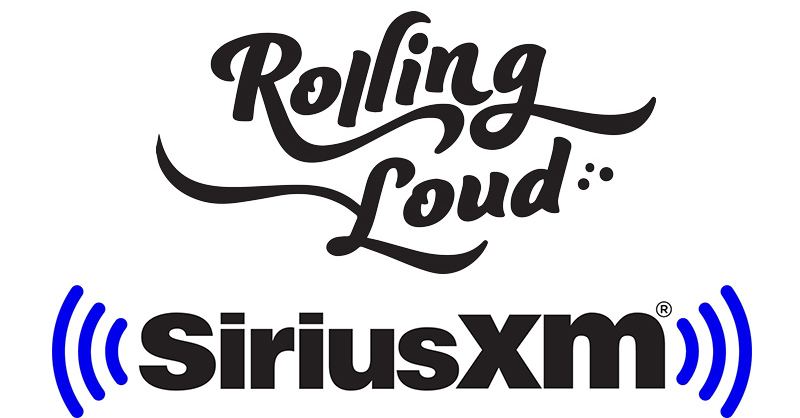 SiriusXM Announces Exclusive Radio Broadcast Agreement With Rolling Loud
SiriusXM announced today that it will be the exclusive radio broadcast platform for premier hip-hop festival, Rolling Loud, in Los Angeles, Miami, the Bay Area, and New York City. Each broadcast can be heard on SiriusXM's Hip Hop Nation (ch. 44), which will be rebranded as Rolling Loud Radio starting on Friday, December 13.
The exclusive radio broadcast of this weekend's Rolling Loud Los Angeles will include backstage interviews and live performances from artists such as DaBaby, Future, Wale, Young Thug, YG, Megan Thee Stallion, Lil Baby, Lil Yachty, Lil Skies, Lil Tecca, Polo G, Smokepurpp, and more. Full festival line up can be viewed HERE.
SiriusXM's Hip Hop Nation (ch. 44) will become Rolling Loud Radio, beginning Friday, December 13 at 3 p.m. ET through Monday, December 16 at Midnight ET and will also be available via the SiriusXM app.
"My team and I have been working with Rolling Loud co-founders Tariq Cherif and Matt Zingler on many levels for a long time to help make this partnership happen," said SiriusXM Host, Sway Calloway. "They've helped to enhance and put a spotlight on the live performance aspect of hip-hop music in a huge way with their festival, the biggest of its kind, and we are excited to work with them to bring what they've create to our SiriusXM subscribers."
"After our success, earlier this year, broadcasting Rolling Loud in Miami, we are thrilled to join forces on a larger scale and in multiple markets," said Steve Blatter, Senior Vice President and General Manager for Music Programming, SiriusXM. "Rolling Loud's co-founders, Tariq Cherif and Matt Zingler are proven pioneers on the hip-hop festival circuit and have created a unique festival culture for attendees. We look forward to providing our subscribers access to performances from the incredible artist line-ups and overall Rolling Loud experience."
"We're excited to partner with SiriusXM to bring the Rolling Loud auditory experience to homes, cars, and headphones worldwide," added Rolling Loud co-founder Tariq Cherif.
In 2020, SiriusXM's Hip Hop Nation (ch. 44) will also welcome Cherif and Zingler with their own weekly two-hour mix show, which will reflect the culture of Rolling Loud with songs, artist interviews and special commentary.
Founded in 2015 by Matt Zingler and Tariq Cherif as a one-day festival in Miami, Rolling Loud evolved into a global behemoth, with massive festivals on both American coasts and an international event in Australia. In October, Rolling Loud hosted the first annual Rolling Loud New York, which boasted one of the brand's most impressive lineups yet, and the company is currently preparing for Rolling Loud Los Angeles, occurring at Banc of California Stadium on December 14th-15th. Playing host to the genre's biggest artists including Chance The Rapper, Lil Uzi Vert, Future, A$AP Rocky, Young Thug, Lil Baby, Meek Mill, YG, Palyboi Carti, and many more, Rolling Loud is proud to be the biggest live brand in hip-hop.