With the world celebrating 50 Years of Hip Hop this year, Pepsi® has announced an international partnership and campaign that honors and enhances the legacy of one of the genre's most iconic artists: The Notorious BIG.
The campaign will bring Biggie's music to life through disruptive virtual and physical experiences, from street art actions in some of the world's biggest cities, to limited edition Pepsi cans, all of these activities aim to pay homage to him and enhance his immeasurable influence on pop culture.
"As we celebrate 50 Years of Hip Hop and its cultural impact on our world, we are excited to honor Christopher's legacy and continue to bring his music to a new generation of fans. Pepsi to celebrate my son's artistic qualities and connect his music with the sounds and artists of today. We hope the fans enjoy it as much as we do." stated Mrs. Voletta Wallace , mother of Christopher Wallace and Founder of the Christopher Wallace Memorial Foundation.
"In this experimental year of music, you can't talk about hip hop without talking about my father," said CJ Wallace, son of Christopher Wallace , and founder of Frank White , a brand and creative studio at the intersection of black culture, creativity and defense. "My dad is synonymous with rap and his influence is unparalleled. Taking one of his best kept secret songs out of the box and working directly with Pepsi, the brand, he says, is pretty incredible."
"We're always listening to the culture and listening to our fans, and on the way to this great cultural moment, they told us they listened to Biggie over and over again," said Gustavo Reyna , Senior Global Director of Marketing at PepsiCo. "In celebration of 50 years of Hip Hop, an art form that has touched every corner of the world and evolved to be one of the most important drivers of pop culture, Pepsi is honored to partner with The Notorious BIG's heritage to bring this unique encore of Biggie's artistry and talent to a new generation of music fans in ways never seen before."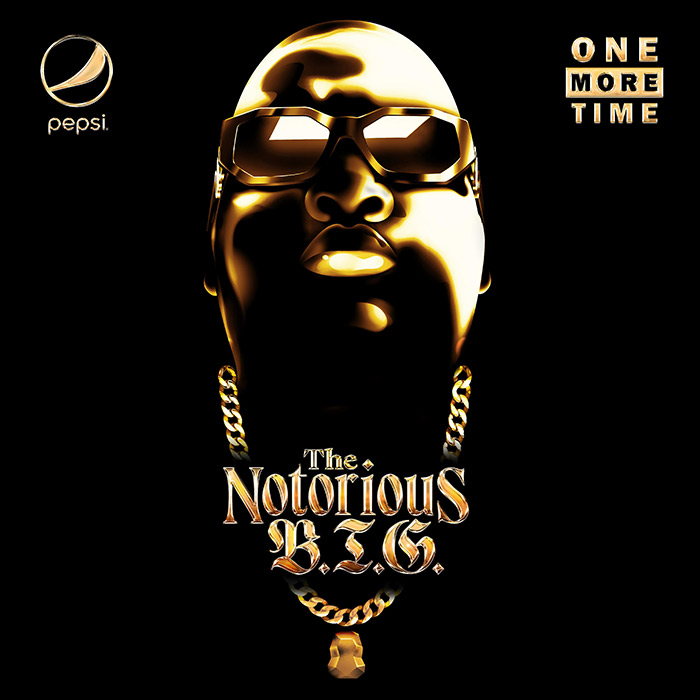 The partnership is the latest manifestation of the international platform "Thirsty For More" and Pepsi's philosophy and exceptionally celebrates the life of a courageous person who broke the mold and followed the passion and fun of making the most of what life offered. would bring. Whether it's music, football or entertainment, Pepsi's desire is to bring people closer to their favorite artists, heroes and passions in new and unforeseen ways.