The World's biggest, longest running, most legendary DJ Battle: The Technics DMC World DJ Finals is coming to San Francisco for the first time ever! The only other time it was held in the USA was in New York City in 1999 for two sold out nights at the Hammerstein Ballroom! Since 2000 it took place at home in London. Having been forced to take place online for the past 3 years, DMC World Finals are now live again and will take place in a different country each year!
2023 DMC World DJ Finalists
DJ champions from across the globe will travel to San Francisco to compete for prizes from Technics as well as cash prizes from Virtual DJ, the coveted DMC World Champion Jacket and most importantly the DMC World Champion title!
Established in 1985, previous champions of the DMC World Finals include A-Trak, Craze, DJ Cash Money, DJ David, Grandmaster Roc Raida, ie.Merg, DJ Fly, Chris Karns and many more!
Most DJs won the national title in their country. Some are World Champions advancing from one of the DMC World online battle categories (Scratch, Beat Juggling, All Vinyl or Portablist).
All DJs competing will be competing with two turntables and a mixer. They can choose to use needles or needle-less technology.
Each of the DJs listed will perform a 6 minute DJ battle routine for the judges panel of World famous and World champion turntablists.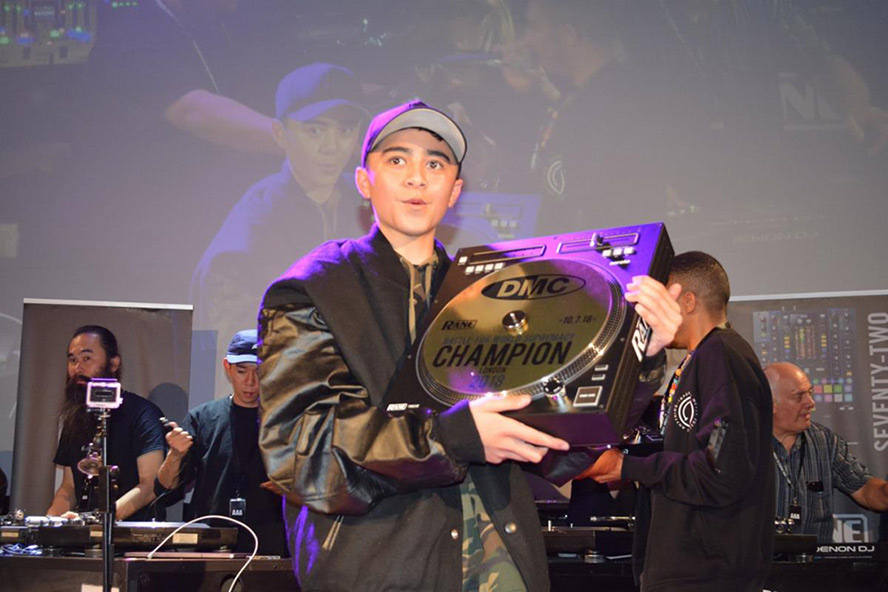 K-Swizz – New Zealand will be defending his DMC World Title!
Max Best – Australia
DELightfull – Bulgaria
DJ Erick Jay – Brazil
DJ Shinpa – Brazil
DJ Zoken – China
DJ Opia – Czech/Slovak
Luke Rocc – Denmark
DJ Wall Dot – Italy
DJ Fummy – Japan
ADMV – Philippines
Huw Wackman – UK
Knockers – USA (Miami)
Precision – USA (NYC)
* Canada – to be announced
2023 Technics DMC Battle for World Supremacy
One other major competition will take place: The 2023 Technics DMC Battle for World Supremacy!
This is a classic head to head DJ Battle where DJs are paired up and battle for 2 rounds of 90 seconds each until there is only one left standing! This is a very interactive battle usually full of disses and hurt feelings.
DJ Topic – France – defending Champion
DJ Raylan – Brazil
DJ Bunta – Japan
The Beat Molester – USA (Seattle)
Just added to the World Finals line up!
2023 Technics DMC World Scratch Champ C-TMB from Belgium