Following the 40th anniversary celebration of the 1979 World Series champion Pittsburgh Pirates, MLB Network today announced that one of the stars of the "We Are Family" Pirates lineup, Dave Parker, is the focus of the latest installment of the MLB Network Presents documentary series, titled "The Cobra at Twilight." Premiering on Thursday, December 12 at 8:00 p.m. ET, the 90-minute film looks back on the life and 19-year MLB career of "The Cobra," from 1978 NL MVP, seven-time All-Star and two-time World Series champion to his current battle with Parkinson's disease. A trailer for the film can be viewed here.
Narrated by icon, Rock and Roll Hall of Famer and longtime Dave Parker fan Chuck D, MLB Network Presents: The Cobra at Twilight features new interviews with Parker and his wife Kellye, several of Parker's former teammates and managers, including Hall of Famers Dennis Eckersley, Tony La Russa and Barry Larkin, plus Eric Davis, Phil Garner, Pete Rose, Gary Sheffield and Kent Tekulve, as well as former Pittsburgh Steelers and Pro Football Hall of Famers Tony Dungy and "Mean" Joe Greene. Each speaks to Parker's on-field dominance and brash, outsized personality that had teammates calling him "the Muhammad Ali of baseball," and how Parker's landmark contract in 1979 that averaged $1 million per season earned him intense scrutiny from both media and fans.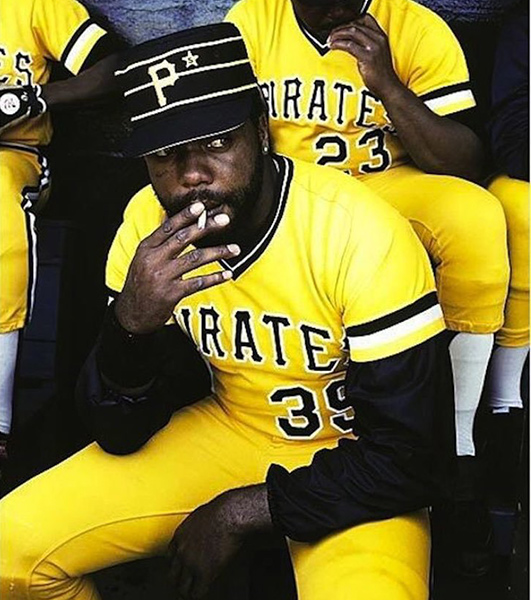 The Cobra at Twilight also looks back on Parker's involvement in the Pittsburgh drug trials in 1985 and how Parker went on to serve as a mentor and a leader for his younger teammates with the Cincinnati Reds, Oakland A's and Milwaukee Brewers. "The thing that resonated with me more than anything was that he did not want me to drift into some of the things off the field that he did," recalls former Cincinnati Reds outfielder Eric Davis. Now 68 years old, Parker and his wife Kellye give an all-access look at their lives today, as the once towering ballplayer manages his Parkinson's diagnosis, including daily exercise, medical treatment and regular doctor visits.
A three-time Gold Glove Award winner, three-time Silver Slugger Award winner and two-time NL batting champion, Parker has previously fallen short of election to the National Baseball Hall of Fame. He is currently one of ten candidates on the Modern Baseball Era ballot, which will be voted on at the Baseball Winter Meetings next month. Any candidate who receives votes on 75 percent of the ballots cast by the 16-member Modern Baseball Era Committee will earn election to the National Baseball Hall of Fame.
Launched in January 2015, MLB Network Presents has produced programs covering many subjects across baseball, including the Emmy-nominated The Story of Billy Bean as well as Alex Cora, The Making of a Champion, Bench, Eck: A Story of Saving, Only in Hollywood, Mr. Padre, Billy, The Swingin' A's, Mike Trout: Millville to MVP, The Bird, and The Colorful Montreal Expos.