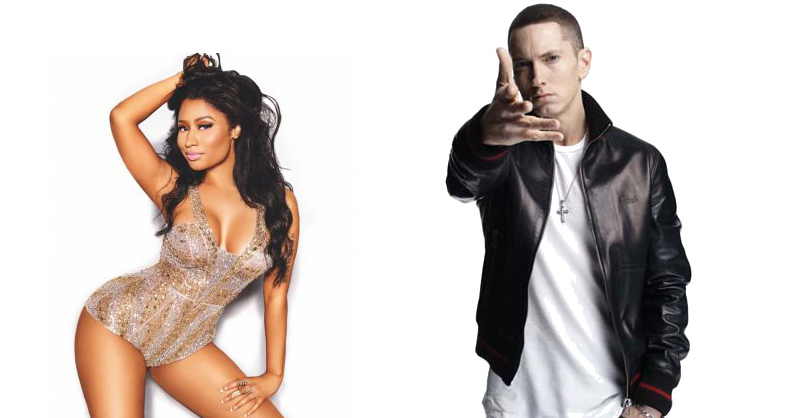 LMFAOOOOOOOOOOOOOOO. The fact that he's silly & a goof just like me😩. Love him so much. Em we need you on the #Queen album. That's where our 1st date will be; at the studio while I gaze into ur beautiful eyes as u write ur verse. 😭🤣😩😭😭 https://t.co/iFYi0OlzXQ

— Chun-Li (@NICKIMINAJ) May 28, 2018
  Is this just hype or are the 2 dating? "Told'em I met Slim Shady — Bagged an Em — Once he go black, he'll be back again," she rhymes on the DJ Mustard-produced cut, which also features Big Sean and 2 Chainz.