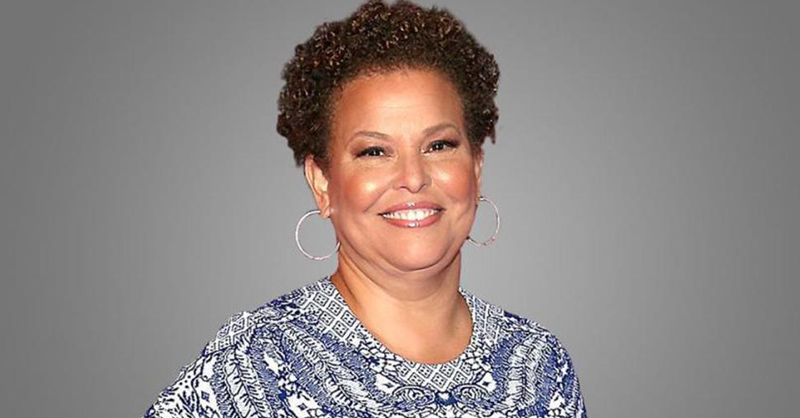 Debra Lee is stepping down from her position as chairman and CEO of BET Networks effective May 28, the company announced Thursday.
Lee began her career with the company as its first vice president and general counsel in 1986. She was elevated to president and COO in 1996 and became chairman and CEO in 2005. In December, BET announced that Lee would remain as chairman and CEO but would step away from her day-to-day duties, with Scott M. Mills rejoining BET as president.
"In 1986 I joined BET Networks to be its very first in-house counsel. As a young corporate attorney I saw my role as the protector of the BET brand and its employees and today, more than 32 years later, I still see myself as the protector and defender of a brand that I have helped to grow as a top destination for audiences across the globe," Lee said in a statement. "I have called BET Networks home for over three decades and this team is part of my extended family. In addition to the legacy I have built for BET Networks in the media landscape, I am also extremely proud of the legacy of values that I helped to instill at the network during my tenure. My belief that we can do well and do good has been a guiding principle and one that I hope you will continue after my departure. Together, we have built a world-class brand that connects with fans through the power of storytelling and we have attracted and nurtured top talent across the globe."
"I feel a tremendous amount of gratitude to our parent company, Viacom, for their continued belief in the power of the BET brand and their unwavering support of my long and fulfilling career here. I would especially like to thank Bob Bakish for supporting me as I start the next chapter in this exciting journey," she continued. "I could not be prouder of the enormous amount of talent and creativity at BET Networks today and I will always be BET's number one fan, rooting for each and every one of you as you continue to break barriers and share your authenticity with the world. I leave with pride, gratitude, and joy for a life-changing professional and personal journey. Continue to do it "for the culture" and much success to you all. You deserve it."
Following her departure from the company, Lee plans to stay involved in the media industry and continue her role on corporate and non-profit boards. She also plans to continue her work with Times Up and The Recording Academy Diversity & Inclusion Task Force, in addition to other groups. Lee's annual gathering of prominent African American women, Leading Women Defined, will also continue under her leadership.
In March 2017, 18-year BET veteran Stephen Hill and his top lieutenant, Zola Mashariki, also stepped down. After Bob Bakish took the reins as Viacom CEO in December 2016, he has made key changes at multiple cable networks owned by the company, including BET, MTV, CMT, and VH1. Kent Alterman also took over as president of Comedy Central in 2016, though before Bakish became CEO.
"Debra's vision and creativity have cemented BET Networks as a premier network for African Americans and lovers of black culture," said Bakish. "As BET continues to move forward, we will always be grateful to Debra for her leadership and commitment to creating top-notch entertainment that both entertains and empowers. Her passion for the BET brand has resulted in countless wins and has allowed BET to stay competitive in a growing media landscape. While we will all miss Debra tremendously, we respect her decision and understand her desire to leave at the very top of the game with a legacy of significant contributions that spans decades. I have seen first-hand how the network has grown under her direction, and I know that she will bring that same innovative thinking and strategic vision to her future pursuits. Debra has groomed an amazing group of senior executives, and I am confident that BET Networks will continue to flourish under their leadership." Source: Variety