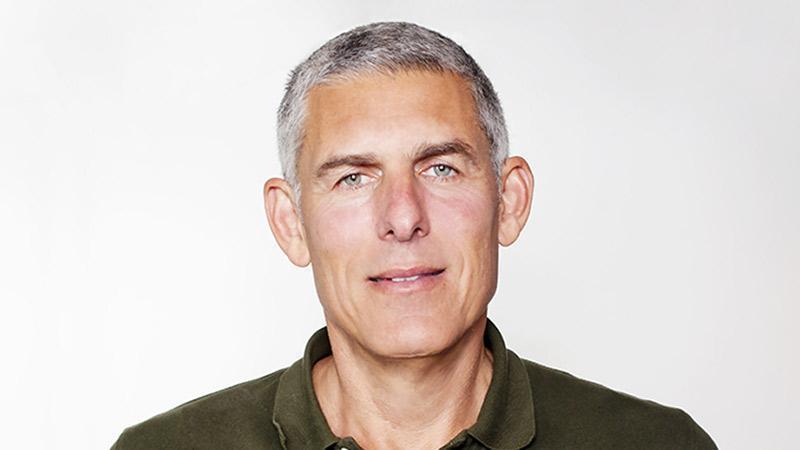 Lyor Cohen, global head of Music for YouTube and Google, to be honored with City of Hope's 2023 Spirit of Life Award®
City of Hope, one of the largest cancer research and treatment organizations in the United States and a leading research center for diabetes and other life-threatening illnesses, announced today that its Music, Film and Entertainment Industry group will present its most esteemed and prestigious honor — The Spirit of Life® Award – to YouTube and Google Global Head of Music and industry icon Lyor Cohen. The award, whose honorees are selected for their notable contributions to the community in which they live and the profession in which they work, will be presented at a gala dinner on Oct. 18, 2023, at the Pacific Design Center in Los Angeles.
"City of Hope is proud to honor the notable contributions of Lyor Cohen and celebrate 50 years of philanthropic partnership with the Music, Film and Entertainment Industry group," said Robert Stone, City of Hope's CEO and Helen and Morgan Chu Chief Executive Officer Distinguished Chair. "This collection of industry leaders has made extraordinary contributions to our mission and continues to enhance our ability to deliver tomorrow's breakthrough innovations today. We look forward to partnering with Lyor and the larger music community in the years ahead to develop new cures and save patient lives."
Cohen began his career as a road manager for Run DMC and the Beastie Boys, before taking on a variety of leadership roles across the music business, from management, to independent and major labels, and now at YouTube/Google. He has played a critical role in the evolution of the business as a music innovator and philanthropist, dedicated to helping artists and songwriters create impact, changing the course of culture and giving back to organizations he is passionate about, like City of Hope.
"If you have the opportunity to give a gift back to the industry you love, with an organization like City of Hope, whose doctors and scientists' passion for helping others is so extraordinary, it's a no-brainer," said Cohen. "My career has been shaped by a contrarian point of view. Open to making mistakes, making big bets, unpopular decisions and being comfortable with change; that is how culture shifts and how breakthroughs happen. To me, these are many of the same qualities that make City of Hope's mission to transform the future of cancer care across all communities so impactful. I am honored to join this admirable group of Spirit of Life recipients and look forward to continuing the tradition of leaning on music to bring us together."
"City of Hope's Music, Film & Entertainment Industries division, and its board, are so thrilled that Lyor has accepted our invitation to be the Spirit of Life honoree and as the MFEI division is celebrating its 50th year," said Evan Lamberg, president of Universal Music Publishing Group North America and president of City of Hope's Music, Film & Entertainment Industry's board. "In addition to Lyor powering American Hip Hop as a cultural and musical phenomenon, I have known him to have a big heart and passion when it comes to helping others. This is certainly a prime example of that as he now takes an incredible step in helping City of Hope fight cancer, diabetes and HIV."
This announcement kicks off a year-long fundraising initiative for City of Hope that includes marquee events, such as the Taste of Hope wine dinner and auction (set to take place on May 17, 2023, in New York City), Music Trivia Bowl (set to take place on July 20, 2023, in Los Angeles) and the Songs of Hope event.
About Lyor Cohen
Lyor Cohen is an American music industry executive who has helped shape the evolution of the music business over the course of his career and is currently the global head of Music at YouTube and Google.
As a 21-year-old living in New York City working for Rush Productions, Cohen felt the power and pull of the arts and the cultural movement being built around rap and hip hop music; it was all about inclusivity, not exclusivity. From his time as road manager for Run DMC and the Beastie Boys, to developing the prestige of Def Jam Recordings and selling it to Universal, to managing Island, Mercury and Def Jam, which he merged to create the Island Def Jam Music Group, to becoming the chairman and CEO of Recorded Music for Warner Music Group (WMG) and then co-founding 300, Cohen's career has been dedicated to advocating for artists and songwriters, uplifting art and proving to the world that music brings us together more than it separates us. Along the way, Cohen has been intimately involved in the careers of over 100 artists from day one through superstardom.
Cohen sits on the board of both the Rock and Roll Hall of Fame and the National Independent Venue Association, and is an acting director for SCAN-Harbor, a New York-based charity.