1933 Industries Inc., a licensed cultivator and producer of cannabis flower and concentrates and manufacturer of hemp-derived CBD wellness products, is pleased to announce the execution of an exclusive licensing agreement between Gotti's Gold Ex LLC and Alternative Medicine Association LC ("AMA"), for the launch of Gotti's Gold in Nevada, a new line of branded cannabis products in partnership with legendary hip-hop artist Kurupt. The Agreement expires on November 9, 2019, and is subject to renewal for an additional twelve (12) month term.
Gotti's Gold is an exclusive premium collection of fine cannabis products intended to appeal to adult-users of all demographics.
The following products will form the new line of Gotti's Gold: premium flower, pre-rolls, THC cartridges, Gold Nuggets (infused flower covered in Kief), CBD cartridges, and a branded line of concentrates including wax, and shatter. The extensive premium collection will be launched on April 20, at Las Vegas' largest 420 celebration, taking place at the NUWU Cannabis Marketplace and sponsored by Canna Hemp™, a 1933 Industries brand. The products will be delivered to licensed dispensaries in Nevada through the Company's own distribution networks.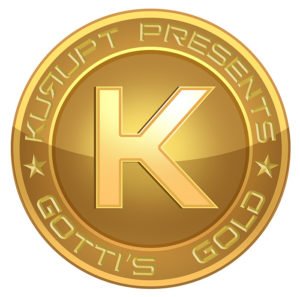 "We've teamed-up once again with the legendary Kurupt and we are proud to continue to build on our relationship with the launch of Gotti's Gold in the active Las Vegas market," said Mr. Joe Bleackley, Chief Operating Officer of the Company. "AMA has delivered consistent product quality and we are honored that Kurupt has selected AMA as a partner for his new line of premium products."
"The decision to launch a new line was my way of letting people know where the original came from", explained Kurupt. "Just like my music, I have expanded my product line to appeal to all consumers. When adult-users try Gotti's Gold products, they will notice quality above all else." He added, "The partnership with the Company opens endless opportunities for us in the USA and internationally as 1933 expands their future operations."