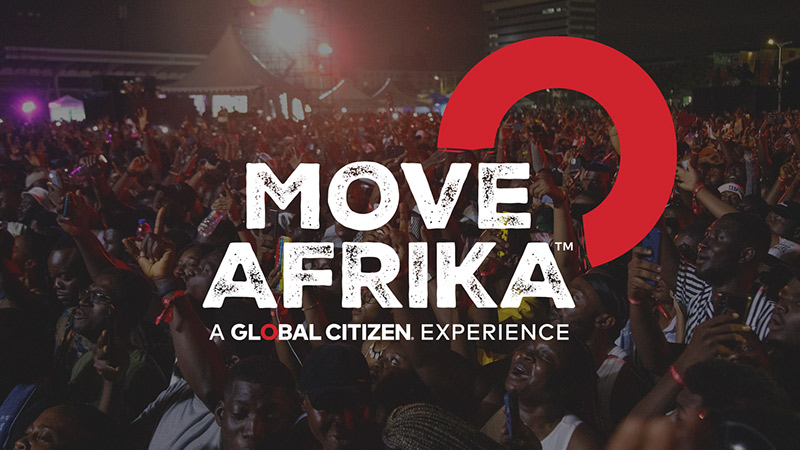 Kendrick Lamar to Headline New Festival "Move Afrika" in Rwanda.
Global Citizen is reporting that On December 6, Global Citizen, pgLang, and Kendrick Lamar are coming to Rwanda to debut Move Afrika – the opening event of a first-of-its-kind music tour across the continent of Africa.
Move Afrika is a five-year effort that aims to promote health and equity, defend our planet, and create jobs and economic opportunity.
Kendrick Lamar will headline the event.
Kendrick Lamar's company pgLang will be working closely with Move Afrika: A Global Citizen Experience — a new long-term, large-scale effort to pioneer a first-of-its-kind international music touring circuit throughout the African continent over the next five years. The very first event, Move Afrika: Rwanda will be headlined by Grammy Award, Pulitzer prize winning artist, and co-founder of pgLang, Kendrick Lamar. PgLang will also serve as the curator of the Move Afrika events for the next five years.
"Our goal with Move Afrika is to inspire local youth and artists to unlock their creativity. We hope to curate an immersive experience that empowers various communities and cultures across Africa and around the world for a lifetime," said pgLang.
We're also thrilled to be working with the Rwanda Development Board to bring the vision to life over the next five years.
"This is a unique collaboration that aims to showcase the best of African creative talent to the world, through curated memorable entertainment experiences that address development priorities of our continent," said Francis Gatare, Chief Executive Officer of the Rwanda Development Board.
Can't talk, still in shock from the news that @kendricklamar will be headlining Move Afrika: Rwanda on Dec. 6! Find out how you can join Kendrick and Global Citizen: https://t.co/577RXDf8kW pic.twitter.com/xL6LlO2fdT

— Global Citizen ⭕ (@GlblCtzn) November 3, 2023
What Is Move Afrika: Rwanda?
Move Afrika: Rwanda is a music event taking place on Dec. 6 at the BK Arena in Kigali, Rwanda. It will feature a headlined performance from Grammy and Pulitzer-winning artist Kendrick Lamar.
What Is Move Afrika Focusing On?
The inaugural event, Move Afrika: Rwanda, will focus on the need to strengthen health systems, with a specific emphasis on supporting community health workers; addressing the climate crisis, particularly its impact on food security, and securing support for smallholder farmers; and tackling the lack of access to economic opportunities for future generations.
Where Is It and When?
It's all happening on Wednesday Dec. 6, 2023, at the iconic BK Arena in Kigali, in Rwanda.