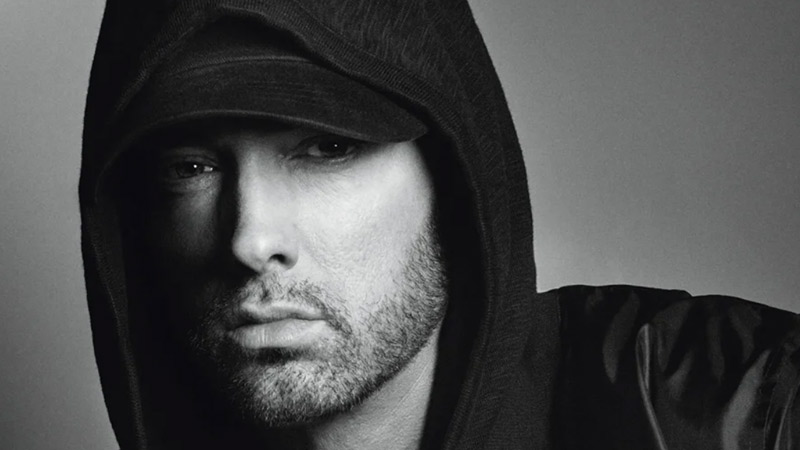 Guiness Book Of World Records Says Eminem is the Fastest Rapper Of All Time- Can Spit 7.5 Words Per Second.
With over 25 records to his name, including the fastest rap in a hit single and the most words in a hit single, Eminem certainly isn't a stranger to Guinness World Records.
It has been said that Eminem has the largest vocabulary for a recording artist, and with good reason.
In Eminem's third verse of his No. 1 single "Godzilla," the King of Rap squeezes 225 words into a single 30-second segment — averaging 7.5 words per second.
Guinness World Records music consultant Matthew White particularly enjoys monitoring this record.
"I love this record because so many people are trying to beat it," said Matthew. "It set off a bit of a competition in the rap world and it's been really fun to see people try to outdo Eminem."
Meanwhile, Eminem's song "Rap God" squeezes 1,560 words into a 6-minute and 4-second song, averaging 4.28 words per second.
According to a music study that looked at the number of unique words used by certain artists, Eminem topped the list with 8,818 unique words used in the lyrics of his 100 lengthiest tracks.
The study mentions that Eminem averages using a word he has never previously used about every 11 words or so.
Decades later, fans still can't get enough of his music.
As a solo artist, Eminem has hit the top spot on the US Billboard 200 album chart six times in a row, from The Marshall Mathers LP to Recovery, which debuted at No. 1 on 10 July 2010.
All six of his solo albums entered the chart at No. 1, achieving the most successive US No. 1 albums by a solo artist.
Eminem has also earned a record title for the most streamed non-single on Spotify.
"Till I Collapse," the 18th track on Eminem's fourth studio album The Eminem Show has been streamed 1,365,826,737 times on Spotify since 28 June 2022.
Eminem hasn't just broken plenty of barriers, but records as well.
He holds additional record titles for: 
Most simultaneous albums on the US Billboard 20 by a rapper – 8
Fastest-selling rap album (USA) – On 10 June 2000, The Marshall Mathers LP debuted at No.1 on the US Billboard 200 albums chart after selling 1.76 million copies in the first week.
Biggest-selling rap artist from albums (USA) – 61.5 million albums sold
Best-selling album of hip hop in the first week of the UK chart release – The Eminem Show sold 315,000 copies in its first week on sale in the UK in June 2002.
Most successive US albums to debut at No. 1 by a solo artist – 8
Biggest-selling artist of digital singles (USA) – 166 million units sold
Most UK No. 1 albums by a rapper – 10 
Most successful rap artist in the UK – Eminem scored his 6th UK No.1 with "Like Toy Soldiers" on 12 February 2005
Most UK No. 1 singles by a rapper – 10
Most words in a hit single – 1,560 words
Most likes for a musician on Facebook (male) – 94,578,542 likes
Most likes for a rapper on Facebook – 94,578,542 likes 
S: Guiness Book Of World Records
BTW: Happy Birthday Em.