By: Todd Davis
Rapindustry.com
Legendary musical collective, Stetsasonic, comprised of Daddy-O, Prince Paul, Wise, DBC (the Devastating Beat Creator), Delite, Bobby Simmons, and Frukwan, was initially formed way back in the late seventies; 1979 to be exact.
The Brooklyn, New York, based group, originally known as the Stetson Brothers, made their official debut with On Fire in '86, but it wasn't until the release of their critically acclaimed, follow-up LP, In Full Gear, which produced their biggest hits-to-date, 'Sally,' and their signature song, 'Talkin' All That Jazz,' that the masses really started to take notice. Their third, and final, effort, Blood, Sweat & No Tears, although spawning a couple of additional singles, still wasn't quite enough in preventing Stetsasonic from eventually parting ways for good.
Historically recognized as Hip-Hop's very first alternative rap/jazz band, Stetsa's members have continued to persevere, and all have gone on to pursue individual endeavors. Most notably; Frukwan and Prince Paul were founding members of the premier "Horror-core" act, Gravediggaz, while Paul is still considered to be one of the genre's strongest producers, having crafted hits for 3rd Bass, De La Soul, and Big Daddy Kane, to name a few. Daddy-O, like Paul, followed suit, and is an equally well respected beat-maker and remixer for some of the best in the biz, including; Mary J. Blige, Queen Latifah, the above mentioned Kane, the B-52's, and the Red Hot Chili Peppers. His one and only solo record, You Can be a Daddy But Never Daddy-O [Island/PolyGram Records], although commercially ignored, finally dropped in 1993.
Fifteen plus years later, and if one is still wondering where Daddy-O is, and has been?
Well, Rap Industry Dot Com recently found out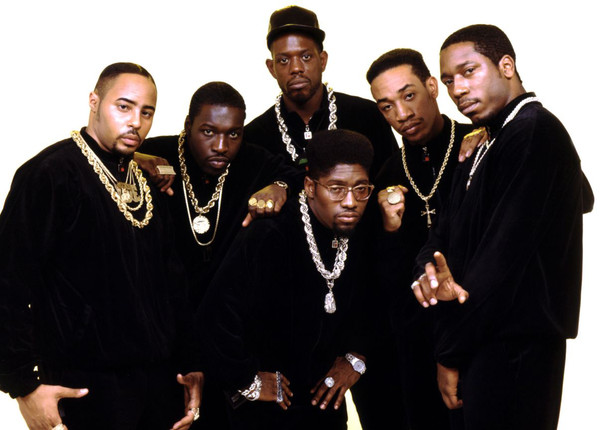 INTERVIEW:
Hey, man, how are ya? What's been up with Daddy-O?
Wow. Too much too mention, Google me! But recently, I've been doing a good bit of artist development, really like a stage coach, and I'm making my foray into Gospel Rap. I think it's gonna be big.
That sounds pretty interesting. So, why did you wait so long to get back to recording music?
I really haven't been absent, just been more on the executive tip.
What is this I hear that Stetsasonic is working on a reunion project — How's that coming along?
Just that I think we're in a good place right now. Frukwan is back, and we won't be bitter old school cats complaining on wax!
Is it still too early to divulge any major details about the long overdue new group effort?
We're experimenting. The working title is This Way Please, meaning let us point you in the RIGHT direction.
Are you planning any high profile cameo appearances from anyone?
Most of that stuff is Top Secret, but definitely some BIG names.
What do you think the biggest difference is from the current stuff that you are working on versus what Stetsasonic is already known for?
I would imagine it feels like the way it was for Steely Dan to make their last record. More established, but still fly!
When did Daddy-O first discover his love for music?
I was always a fan of the big street bands like Brass Construction, War, Mandrill, etcetera, so I always wanted to mimic that. Stet gave me that chance.
Back then it was a lot more risky trying to pursue rap as a profession, because it was a fairly new genre of music that people never thought would last. So, what prompted you to want to still go for it?
Once I heard Fearless Four 'It's Magic' on wax (I knew I wanted to do it, too).
How then did you all [Prince Paul, Wise, DBC, Delite, Bobby Simmons, and Frukwan] finally come together to become the, now legendary, pioneering, Stetsasonic?
Delite was my best friend. Him and I formed the band. We just kept picking up members until we felt complete.
You all have always been known for your unique brand of Hip-Hop/Jazz influenced records — Is that pretty much what you classified your sound as?
Originally our style, believe it or not, '79 through '81, was called "Gangster-Rock." Nobody in Brooklyn was harder in those years.
Why did you take on the moniker Daddy-O?
Daddy-O was a name given to me by the original Stetson Brothers.
As an artist, what is it exactly that inspires you?
Life's ENTIRE spectrum! I mean, everyday we have millions of thoughts. To a writer, that's what's up.
What has kept you around, at least always in some capacity, in this business of entertainment?
I continue to be honest. Not cheating folks will keep you around.
What are some of your non-music related hobbies?
Teaching! I'm actually doing a lot with ghetto youth.
What is the one thing that you enjoy that people probably wouldn't automatically assume about you?
Admiring my wife!
That's real nice. Since you've been involved in music all these years, and considering everything that's been going on lately in the industry, are you cool with it all still?
Considering that the populace of artists are perhaps 500 times those of my time, factoring in all the international groups and languages, yes.
What do you feel it is that sets you apart from your peers in Hip-Hop?
That I rep for the street, and I don't think anyone is beyond repair or reproach.
To date, what has been your overall greatest career accomplishment?
Playing Senegal (in front of) 90,000 people for Nelson Mandela's release from prison.
Looking ahead, what exactly would you like to see happen for yourself?
(Remaining) an elder statesmen, and still producing records!
So, when can we, the masses, expect this new Stetsasonic album?
Still figuring that one out — Keep you posted!
Have you started thinking about any Stetsa tour plans yet?
Talking to folks about touring now — My dream tour is us, the Fugees, and the Roots!
Damn, that'd be super hot! What would that tour be called?
THE GREATEST SHOW ON EARTH!
Ringling wouldn't have anything on that there! And finally, as A&R for Kedar Entertainment, what are your immediate goals for the label?
Well, I'm no longer at the label. So, you'll have to ask them!