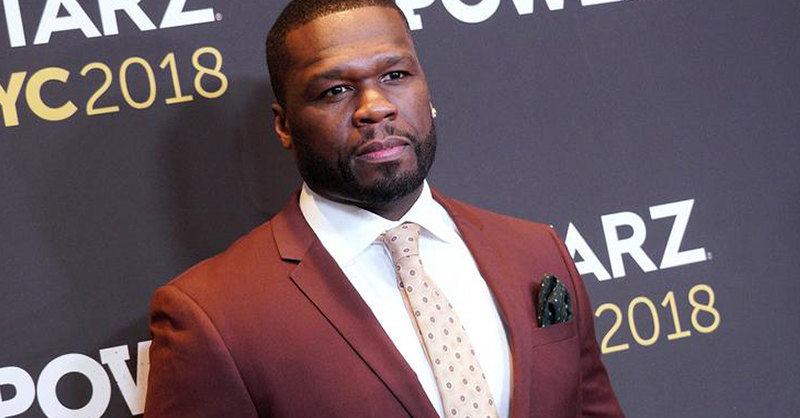 50 Cent has signed a new four-year overall deal with Starz. Under the agreement, Jackson will continue to develop new scripted and unscripted projects exclusively for the premium service through his G-Unit Film & Television, Inc. banner.
The deal represents a significant increase to Starz's investment in Jackson, executive producer of drama series "Power." It includes a three-series commitment, the addition of a dedicated development executive, and a discretionary fund for use in developing G-Unit projects.
Sources with knowledge of the agreement say that, in full success and combination with Jackson's current series and development, it could prove to be worth as much as $150 million — making it the latest in a series of eye-popping talent deals reshaping the economics of the television business. A Starz spokesperson declined to comment on the deal's value.
The agreement provides Jackson and G-Unit access to the full breadth of platforms operated by Starz and its corporate parent Lionsgate. It also gives Jackson input into the merchandising and licensing of brands and content developed by G-Unit.
"When I sat down with Chris [Albrecht, Starz CEO] and walked him through my plans for G-Unit Film & Television going forward, he let me know I was essentially requesting the biggest deal in premium cable history," Jackson said. "I am excited to announce that we've made that partnership between myself, G-Unit Film & Television and Starz/Lionsgate and we will continue our proven track record of breaking records and delivering unique content for audiences around the world … Get The Strap."
Albrecht added, "Both on screen and off, Curtis has proven that he can deliver content that our viewers want to watch. He is the real deal, and we have given him a real deal, with what I believe to be among the most significant deals to date for an Executive Producer in premium television. We're pleased to expand our relationship and consider this the beginning of many new and exciting ventures to come."
"Power" has been a key program for Starz in its reinvention under Albrecht as a platform for premium original content. Season four averaged 9.3 million multiplatform viewers per episode. With an average multiplatform viewership of 7.3 million over the life of the series, "Power" — winner of three 2018 NAACP Image Awards — is the most watched original series in Starz history. Jackson serves as executive producer alongside creator and showrunner Courtney A. Kemp, as well as Mark Canton, Gary Lennon, Randall Emmett, Bart Wenrich and Shana Stein.
Jackson's on-camera role in "Power" recently ended with the season-five death of his character Kanan. But he is set to continue his involvement in the show behind the camera. In addition to continuing to serve as exec producer, Jackson is set to begin shooting soon on a season-six episode that will be his first episode as director. He and Starz are also eyeing possible extensions of the "Power" universe.
Jackson and G-Unit already have two new projects in active development at Starz — "Black Mafia Family" and "Vanguard." Inspired by the story of Demetrius 'Big Meech' Flenory, "Black Family Mafia" takes place at the intersection of the drug industry and the music industry. Randy Huggins is attached to executive produce. "Vanguard," executive produced by David Graziano, follows the story of Blake Megaton, a recent ex-Navy SEAL, who is forced to return home to Long Beach and face his gangster beginnings in order to defend his family's criminal trucking empire from the violent drug cartel that is now trying to wipe it out.
G-Unit Film & Television was founded by Jackson in 2005. A Grammy-winning rapper whose acting credits include the feature film "Get Rich or Die Tryin'" — inspired by his landmark album of the same name — Jackson is represented by APA and attorneys Stephen Savva and Eric Feig. Source: Variety