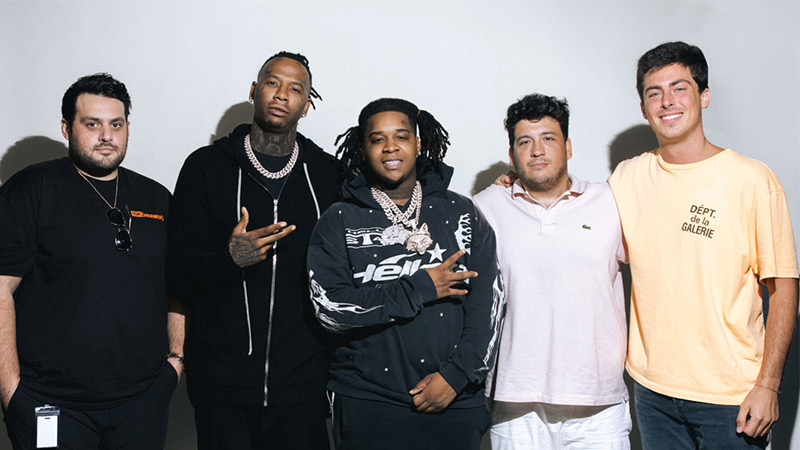 10K Projects Partners with Moneybagg Yo And His Loaf Boyz Ventures Record Label.
10K Projects has partnered with rap superstar Moneybagg Yo and his Loaf Boyz Ventures record label. The first artist to be released under the new joint venture deal was YTB Fatt who dropped his first mixtape, Who Is Fatt in August. The mixtape charted on Billboard's Heatseekers chart which ranks the most-popular albums of the week by new or developing acts.
"Moneybagg Yo is one of the most exciting forces in hip hop," said 10K Projects founder and CEO, Elliot Grainge. "We are so happy to welcome him and his team into the 10K family as we work together to identify and develop the next generation of artists."
"Moneybagg has developed a singular voice as a lyricist and rapper in contemporary hip hop," said Zach Friedman, Co-President of 10K. "He brings this same innovative artistic ethos to his work as an executive. We're excited to have his Loaf Boyz Ventures label at 10K and are looking forward to working closely with him and his team on all of the amazing projects in the pipeline."
Other projects slated for release under the new deal include a Loaf Boyz compilation album and new music from Memphis-based MC Kevo Muney. Moneybagg Yo's solo work will continue to be released via Yo Gotti's CMG label.
Moneybagg Yo commented: "I'm excited to bring my label to 10K who are known for breaking new artists. Looking forward to getting started with Elliot, Zach and Tony and the entire 10K team."
This marks the first deal for 10K since becoming a standalone label within the Warner Music Group ecosystem, where it is supported by the major music company's investment and global infrastructure, including via ADA Worldwide.