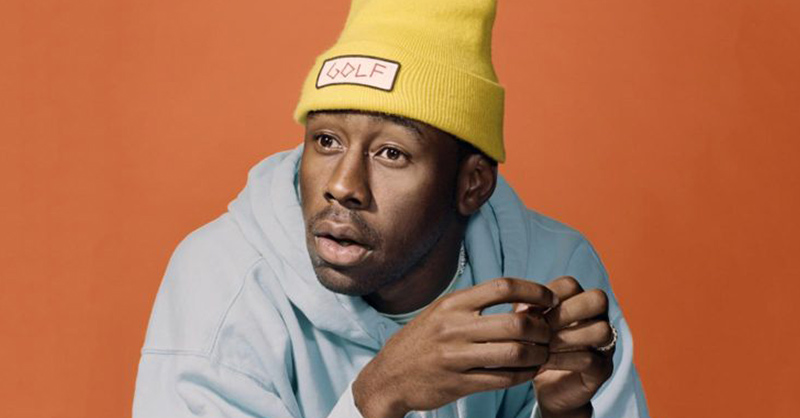 Tyler, the Creator Signs First-Look Deal With Sony Pictures TV and Columbia Records
Sony Pictures Entertainment has signed a first-look deal with Tyler, the Creator and Lionel Boyce's Bald Fade Productions for new scripted and unscripted projects for television and new media, the companies announced.
Under the agreement, the companies will work together to develop original concepts from Tyler and Boyce whose credits include "The Jellies!" and "Loiter Squad" for Adult Swim.
"To be partnering with the creative genius of Tyler, the Creator and Lionel Boyce is a dream come true for us as we've long been fans of their work," said Sony Pictures President Jeff Frost. "Tyler's unconventional ingenuity is unparalleled, and we are excited about the prospect of what we can create together."
Boyce said, "Sony Pictures Television has been a hub for great television for many decades and we're excited to be a part of a place where we will have the resources to develop new ideas."
"Tacos are great with bar-b-que sauce, I'm excited," added Tyler, in a comment that reflects the surreal humor of both his musical and visual work.
Boyce and Tyler formed Bald Fade Productions in 2015, writing and developing original film and television content. Boyce, a writer, actor and producer and Tyler, a rapper, producer, writer and director, co-wrote and produced the original animated series, "The Jellies!"
Source: Variety