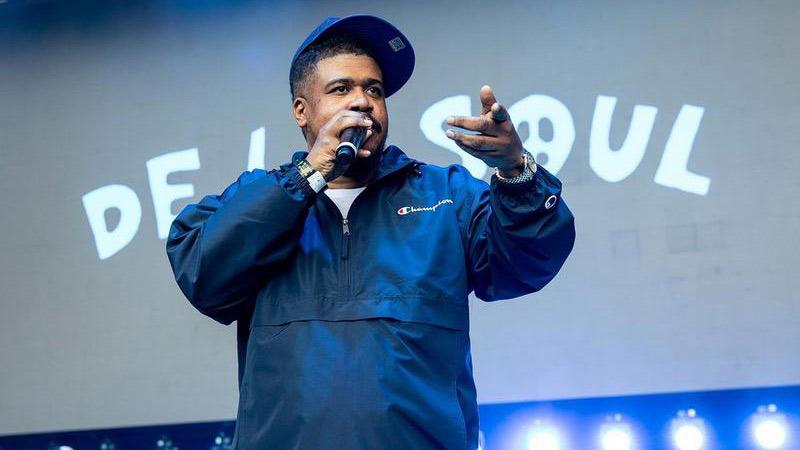 "Trugoy The Dove" Jolicoeur From De La Soul Has Died at Age 54
David 'Trugoy the Dove' Jolicoeur – a founding member of hip-hop trio De La Soul – has died at the age of 54.
Details about the cause of his death have not been released, however the rapper had been suffering from several health issues in recent years.
Jolicoeur – also known as 'Plug Two' – had been candid about his congestive heart problem over the past few years. In the 2017 music video for 'Royalty Capes', the rapper announced he'd been diagnosed with the condition and showed how it prevented him from touring. "I'm ready to just get back on stage," he said in the clip. "I miss it." In 2020, he was briefly hospitalised for the condition.
Jolicoeur and his high school friends Posdnuos and Maseo formed De La Soul in Amityville, Long Island, in 1988. The trio recorded a demo together titled 'Plug Tunin', which producer Prince Paul (Maseo's neighbour) played for New York rap figures, landing the group a deal with Tommy Boy Records.
De La Soul released their debut album, '3 Feet High And Rising', in 1989, featuring acclaimed singles 'Eye Know', 'The Magic Number' and 'Me Myself And I'. The record was a commercial success and has been cited as influential by a number of artists, including Tyler, The Creator, Mos Def, Jurassic 5, Pharrell, and Damon Albarn, the lattermost of whom collaborated with Trugoy for Gorillaz' 2005 single 'Feel Good Inc.'.
De La Soul went on to release eight more albums, three of which are currently on streaming platforms: 2004's 'The Grind Date', 2012's 'First Serve' and 2016's 'And The Anonymous Nobody…'.
This will expand in March to include their entire catalogue, including their aforementioned debut LP as well as 1991's 'De La Soul Is Dead', 1993's 'Buhloone Mindstate', 1996's 'Stakes Is High', 2000's 'Art Official Intelligence: Mosaic Thump' and 2001's 'Art Official Intelligence: Bionix'.
R.I.P. Trugoy The Dove.