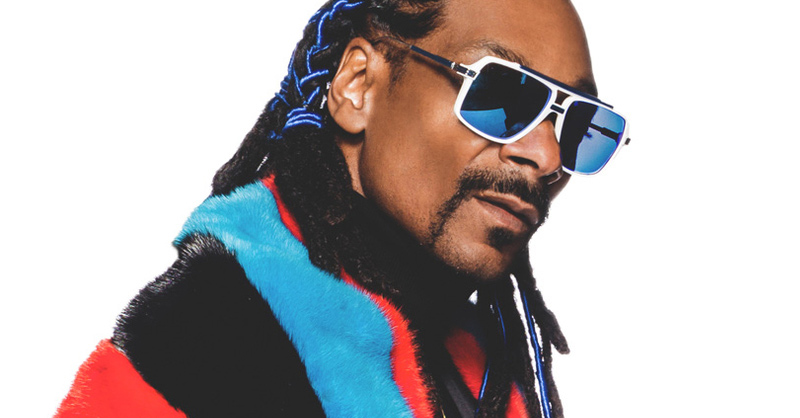 Snoop Dogg will be honored with a star on the Hollywood Walk of Fame on Nov. 19, the Hollywood Chamber of Commerce has announced.
The rapper is recognized in the recording category and will receive the 2651st star on Hollywood Boulevard, in front of "Jimmy Kimmel Live!"
"Snoop Dogg is one of those people who can do anything. He raps, he acts, he hosts a television show, he cooks, and helps community kids with his philanthropic work," said Ana Martinez, producer of the Hollywood Walk of Fame. "He is a man of the ages and we welcome him to our Hollywood Walk of Fame."
Jimmy Kimmel will be on hand to honor Snoop. He will be joined by Leron Gubler, president and CEO of the Hollywood Chamber of Commerce, which administers the stars.
Since 1993, Snoop has released 17 studio albums, sold over 35 million albums worldwide, reached No. 1 on Billboard charts, and received nearly 20 Grammy nominations. His debut studio album, "Doggystyle," launched at No. 1 on the Billboard 200 chart and sold over 800,000 copies in the first week.
The rap star was also nominated for an Emmy Award last year for his role as executive producer and co-host of VH1's "Martha & Snoop's Potluck Dinner Party," which also features lifestyle guru Martha Stewart. The show recently wrapped its second season.
In 2005, he established the Snoop Youth Football League to provide children the opportunity to participate in youth football and cheerleading. Snoop and his family are also involved in the Lupus Foundation to raise awareness about the disease and educate through their own personal story of their daughter, who is affected by the disease. Source: Variety