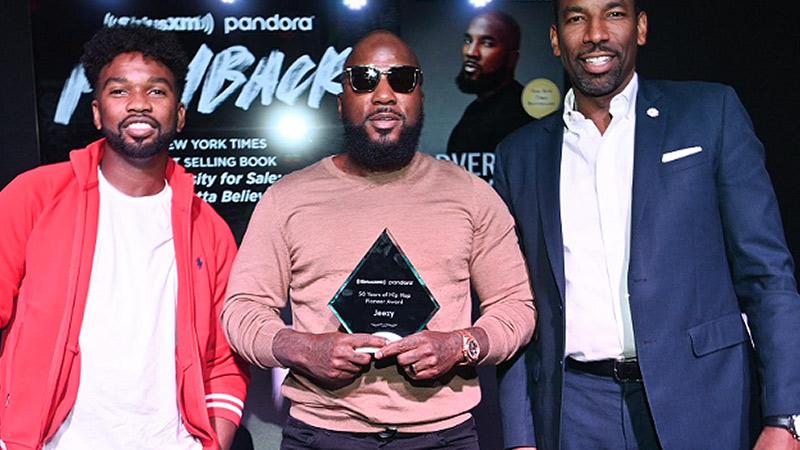 Sirius XM/Pandora Honors Jeezy With Hip Hop 50 Pioneer Award.
Grammy-nominated artist, entrepreneur, philanthropist, and New York Times best-selling author Jeezy was just presented with the esteemed Sirius XM/Pandora Hip Hop 50 Pioneer Award. The recognition was given by Josh "J1" Raiford, VP of Music Programming at Sirius XM/Pandora, in acknowledgment of Jeezy's remarkable contributions spanning music, business, activism, and literature.
The Pioneer Award celebrates Jeezy's unwavering commitment to excellence, recognizing his impact on hip-hop's evolution while expanding into business, community, politics, and now literature. The award cements his enduring legacy and paves the way for future contributions across creative and societal spheres.
"I've known Jeezy for 15 years. He's as solid and genuine as they come. I've witnessed his evolution and how he's expanded beyond music into business, politics, philanthropy, and now a New York Times best-selling author," said J1, "He is a trailblazer on so many levels so it was only right to present him the pioneer award."