Hip hop legends Rodney O and DJ Joe Cooley will reunite to release their first studio album in twelve years. Titled 'Joe and Me,' the upcoming album's first single "That Supa Radio" began receiving coveted airplay in Los Angeles on 103.3 KKBT immediately after its release.
"I started doing noon dances with Mixmaster Spade, rest in peace. He was the first person to bring me out. We went to Davis Jr. High, and DJ Quik was still in junior high at that time, so he remembers me coming up there. Spade put me on the turntables." How could anyone forget? Rodney and Joe were on the radio in L.A. 24-7."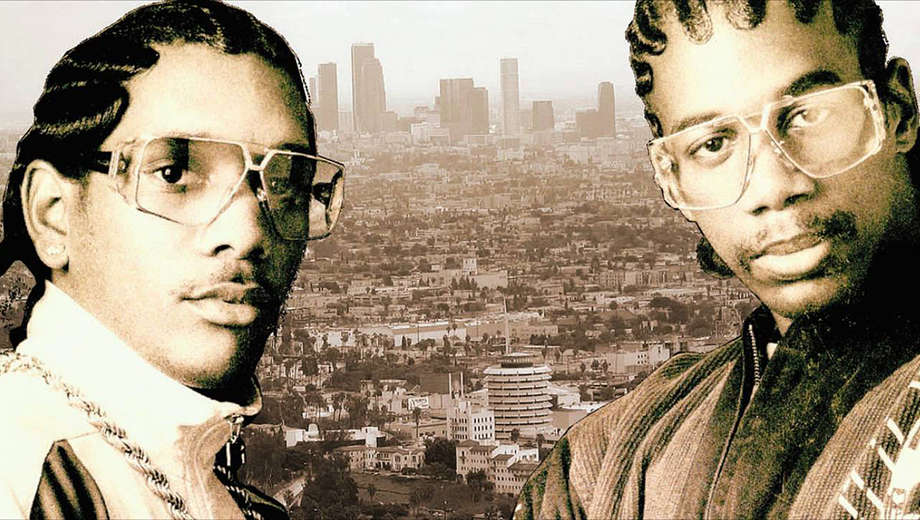 The Compton, California based duo first hit the Billboard charts in 1989 with "This Is For The Homies," and then four years later landed on the Billboard charts again, securely becoming part of the collective consciousness of a West Coast hip hop generation, with solid hip hop tracks and memorable songs like their radio hits "Humps For The Blvd" and the iconic "U Don't Hear Me Tho.'"
"Humps" remained on the Billboard charts for over three months. The duo released successive albums until 1999, and then they released a two-set volume of greatest hits in 2000.
The group first struck gold when their label secured a distribution deal through Macola Records, the historic pressing plant that issued discs including NWA's seminal 'NWA And The Posse,' the late Eazy-E's "Dopeman," Dr. Dre's Wrecking Crew and Ice-T's first single "Six In The Morning," arguably the first "gangsta rap" track to be released on the West Coast. In their initial formation as a group, which then included Egyptian Lover and General Jeff, Rodney and Joe Cooley exploded onto the scene with the release of their groundbreaking single "Everlasting Bass," which would become hugely influential in Miami bass music.
Rodney and Joe were seen during the 90's performing on late night television, on shows like 'The Arsenio Hall Show,' and at countless concerts. Rodney recalls, "We did shows with NWA, Mariah Carey, Run-DMC, LL Cool J, Ice-T, Roger and Larry, you know, Zapp, En Vogue, New Kids On The Block, E-40, DJ Quik, Jermaine Dupree, Westside Connection and Digital Underground. There were more. We did so many shows back then, I couldn't keep up with who all we played with. There aren't a lot of people we didn't play with." He notes, "We did a lot of summer jams and radio station gigs, and shows with more cats from New York, too, like Grandmaster Flash, Kool Moe Dee and MC Lyte."
He remembers, "Tupac used to come to our shows with his manager Leila Steinberg when we played up North. That sort of thing really meant al lot to us, to get love for our music from our peers, ones that we really respected."
Rodney and Joe decided to call it quits, predicting the business model would change further, and because of the fact it was increasingly being taken over by large corporate conglomerates. Now, twelve years after a long vacation (or lost weekend) from working in the music business together, Rodney and Joe started doing shows together again last fall, including one at AEG's L.A. Nokia Theatre with Ice Cube, the Dogg Pound and DJ Quik. "We got a big response, and realized this was what we needed to do again," said Rodney. Being back on stage and seeing the fans' ecstatic reaction to their return there, DJ Joe Cooley's head spun, as much his turntables did.
The idea came to do a reunion album.
Cooley initially became obsessed with turntables after a drunk driver killed his brother in 1983. Joe was devastated. Withdrawn and in pain, he quit school and found solace on the turntables. Joe began DJing at parties, and then became totally immersed when he saw his first major inspiration for spinning, Grandmaster Flash. Says Joe, "I saw Jam-Master Jay (Run-DMC), DJ Unknown (Comptons Most Wanted), DJ Yella (NWA), and all those guys back then at this club called Eve After Dark. I never thought of making records at the time. There were so many series of incidents that led up to it. I had respect for people like Jazzy Jeff, people like that. Greg Mack from KDAY hooked me up to go to New York in '87 to go to the New Music Seminar. It was incredible to see what was going on there, too."
Cooley reflects, "Back in the day, Kool Moe Dee's people saw me on tour, and got hold of me, wanting me to go out with him, but I had dates scheduled with Rodney, and I just couldn't get down like that and let Rodney down."
Hailing from Compton, Joe knew Eazy-E from Kelly Park. Says Joe, "E and I knew where each other stayed. He stayed in a Crip neighborhood, and I stayed in a Bloods neighborhood. We hung out a little bit. There was no color lines between us. So it was alright."
Joe recalls, "I started doing noon dances with Mixmaster Spade, rest in peace. He was the first person to bring me out. We went to Davis Jr. High, and DJ Quik was still in junior high at that time, so he remembers me coming up there. Spade put me on the turntables." How could anyone forget? Rodney and Joe were on the radio in L.A. 24-7.
"Rap was young here, and Dr. Dre and them had the first shot at it, and Uncle Jamm's Army with the Dial-A-Freak stuff," says Joe.
"Turntablism and marketing is real big now. Nowadays everyone's a DJ. Back when I started out, you could count all the West Coast DJ's on one hand. But it's cool. I like the fact that turntables got this far. Now looking at where it's at, from where it came from, I never thought turntables would be this large right now. Everyone is spinning and cutting right now. There's a million DJ's," he says excitedly. Ironically, out West, it was artists like DJ Cooley that would help set it off.
Cooley is a highly respected veteran and expert when it comes to turntables and scratching techniques, a subject he can discuss for hours.
Sometimes the duo's lyrics expressed frustration that New York programmers were hesitant to give West Coast artists airplay. What other West Coast artists would only say to each other, Rodney O and Joe Cooley said on their records, which garnered them even more respect from their peers. "At the same time," says Rodney, "Radio has given us much love out here on the West Coast."
He elaborates, "We never had problems with fans from New York. Our issue was with New York programmers that for years wouldn't play West Coast artists. We definitely got love from the fans back East though," explains Rodney.
For a while, you didn't hear them though, but now you will again.