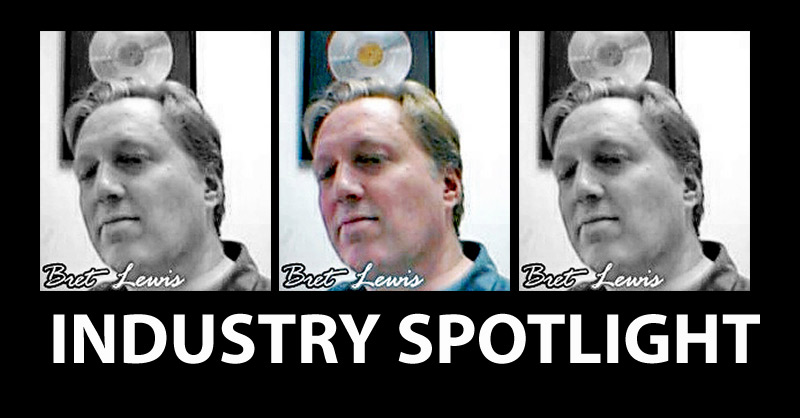 ATTORNEY BRET D. LEWIS – He's Repped The Jacksons, Tupac, Snoop, & More.
People may not realize what all goes on behind the scenes to make music reach the masses. This is the spot where you'll see who's who in the Industry. The people behind the scenes who makes things happen. This will be the section where we feature professionals whom we think deserve the credit and recognition for their hard work that they contribute to this business we call the RAP INDUSTRY..
Each month we'll bring to you a new professional along with their background.
THIS MONTH'S FEATURE IS: ATTORNEY BRET D. LEWIS
BRET D. LEWIS, born Chicago, Illinois April 16, 1960; admitted to NY bar, 1987, admitted to CA bar, 1993.
Education: Oberlin College (B.A., Phi Beta Kappa, 1982); Northwestern University School of Law (J.D., 1986, Journal of International Law and Business). Mr. Lewis is engaged in a broad based practice with practice areas including, Copyright Law, Entertainment Law, Trademark Law, Litigation, Mergers and Acquisitions, Securities Law, and Corporate Law.
He specializes in the music entertainment area, and in particular, the hip-hop area, including entertainment related litigation. Many of his clients jokingly refer to him as a legal and gangsta advisor. He is also is routinely involved in sophisticated corporate transactions, including public offerings.
Representative entertainment clients include and have included Grammy winning artists and producers and matters involving, Mos Def, Bob Dylan, RBX, DMX, Lox, Jadakiss, Swiss Beatz, The Jacksons (Jackie Jackson, Jermaine Jackson, Randy Jackson, Marlon Jackson, Tito Jackson), Lolita, Green Jelly, Anita Baker, Tupac, Ace Freley, Dee Snider, Nate Dogg, Ruff Ryders, Reyes Bros. (Senn Dogg and Mellow Man Ace); Krayzie Bone, Wish Bone, Daz Dillinger, Kurupt, Tha Dogg Pound, Snoop Dogg and related artists, Renaissance Records, Prince Ital Joe, Big Pimpin Delemond, Mark Sparks, Bunny Wailer, Salt N Peppa, Ike Turner, J.A.D. Records (a Bob Marley reissue label), radio station media conglomerate Entravision Corporation, AsSeenIn.com, JapanMp3.com, Sunshine Anderson, major Japanese recording artists B'Z and Yoshiki, and major Japanese record companies Being Music Group and Columbia Music Entertainment.
Representative litigation experience includes:
1) Paul Sabu v. John Edwards, Renaissance Records, et al.; 2) Paquette v. Death Row Records et. al.; 3) Rouse v. Death Row Records et. al.;4) Mohawk v. Sunshine Entertainment, Walter Kahn, et al.; 5) C.J. Buscaglia v. Green Jelly, Zoo Entertainment, et.al.; 6) Ike Turner v. Cannon/Starforce, et. al.; 7) Third Story Music v. NMC Music Ltd.; 8) Dennis Airborne v. Monex International; 9) Dennis Johnston V. Epaylatina et al. and 10) In Re Winco Corp 11) Nathaniel Hale v. Marion Knight; 12) Azoulai v. Mark Sparks; 13) Daz Dillinger v. Freund & Brackey, 14) Arnold White v. Navarre Corp..
Representative corporate transactions include: public offerings, reverse mergers, private placements, mergers and acquisitions, employment agreements, joint ventures, debt and equity offerings, and venture capital financings.
Mr. Lewis began his career as an associate at Debevoise & Plimpton in New York City, where he worked as a corporate associate during the period of 1986-1990. Mr. Lewis left Debevoise & Plimpton in 1990 to join the Tokyo office of Paul, Weiss, Rifkind, Wharton & Garrission where he worked as a corporate associate during the period of 1990-1992. He joined David A. Braun, P.C., working with the former president of Polygram Records in 1994, to focus on music entertainment matters where he worked for approximately one year until leaving to form his own firm in 1995. In 2000, he became Of Counsel to Zevnik Horton, LLP to head up their new media/entertainment practice group and returned to private practice in 2003 to focus on largely music entertainment matters.
Mr. Lewis has also owned and operated a booking agency and an artist management company and has produced nationally released records. He is presently the manager of THA DOGG POUND and handles all their affairs.
Mr. Lewis is also fluent in Japanese and is actively involved in cross-border transactions.
Many of his clients jokingly refer to him as a legal and gangsta adviser.
" The day of the bonafide artist is over. Hip hop has led the way in establishing a paradime that requires artists to be business men.."
INTERVIEW: 

Who has been the most entertaining rap client you've had thus far in your career as a lawyer?

Bret: Coming from my perspective of an uptight conservative type, I would say they are all entertaining in one way or another. Most people think rap artists are a bunch of pimps and hoes but what they don't know is that they have experienced life's extremes and realize that God is living in our crotch and who and what our creator is. Just the other day, I was on TV with Kurupt on "Sons of Hollywood." I had a brief cameo where I gave him a brick of cash from a Dogg Pound show at the Roxy. He looked at it and commented that his wife was gonna spend that on dinner out and a pair of shoes. My wife got a kick out of that one.
What are your predictions/opinions on the music biz as a whole in getting out of the "structured form" of doing things. Meaning ..How well do you see the labels adapting to the new technologies of today VS their structured formats of doing thing 10-15 yrs ago?
Bret: The labels are finished. The future is here and the industry is retrenching. Digital has leveled the playing field and the internet and myspace and the future myspaces will afford artists and the public more exposure and a varied experience. Labels need to transform themselves from guardians of the gate, in terms of distribution to company's that facilitate artist's businesses in every respect. The day of the bonafide artist is over. Hip hop has led the way in establishing a paradime that requires artists to be business men. You can't just be Beethoven and Bach any more and expect someone to do all the work for you because you are so great. You got to take care of your business and be Beethoven and Bach cause being a great artist isn't what its all about any more. Its more competitive. Everyone has their own label but not necessarily the skills to run it. Record companies have to offer this know how but that is a diminishing return commodity when the artist picks up the skills himself. So the only thing the labels have to offer at the end of the day is money which isn't enough. The labels need to transform themselves into managers and management companies and lawyers who provide legal services and booking agents who book shows—all in addition to running their labels. This is what I do for my key clients. I handle it all and empower them as a facilitator for them. The labels need to learn from me.
What's your process on taking on an artist as far as representing him or her legally? Will you take on any client?
Bret: I started in this rap game a long time ago and its kind of how I get into the hip hop business because the ones that were coming in the door were the rappers and I just took 'em on and tried to make things happen. I've probably had a thousand artists walk through my door asking me to do things for 'em and telling me about all the Rolls Royces they are going to buy me when they are famous. Bottom line—no artist has ever bought me a Rolls and I'd be dead if I had to live on those promises. In order for you to get me to represent you you need to have something going on and some cash. I tell my clients that we don't have a relationship until they pay me. Once I've been paid we can talk about favors.
What's your process on taking on an artist in terms of management?
Bret: It usually starts out that I do some legal work. Then before you know it I am handling everything. An artist has to have something going already for me to want to manage 'em. A manager can't open all the doors. The artist's got to get things going and then bring in some one to administrate properly so they don't end up doing idiot things like J'Lo's husband who didn't pay his taxes or who's that other actor, Wesley Snipes. This stuff is just bad management and unbelievable.
As a manager of Tha Dogg Pound..What can we expect from them this '07?
Bret: The Dogg Pound is a money making machine. People would really be surprised. What can I say—they are extremely well managed. Look for new albums, European Tour—since we just got Daz his passport after a couple years of litigation with a Baby Mama—and movies and tv shows, including an animated show called "Rapman" where Daz plays a character called "Haggen Daz" and Kurupt plays a character called "KurupCake". The whole thing takes place in Music Citi and Rapman gets superhuman powers when he is listens to Rapmusic as a result of an accident where he was exposed to radioactive ganja. We got the Muppets people designing the puppets for it.
Any other projects we should be looking for?
Bret: Yeah, there is a Urban Children's book series I am working on called Doggy Stories. Its designed for the 5-6 yr old crowd but built around urban characters that an urban audience can relate to. In one of the books, the protagonist, Rat a Tat Tat, who is a mouse, wanders around town looking for cheese, cause he is all out in his refrigerator, and asking all the dogs if they have some and where he can get it. The Harry Potter publishers are gonna pick it up. 
Otherwise, oh yeah, the Jacksons are getting back together and there's going to be a world tour.

Law Offices of Bret D. Lewis
Santa Monica Wellesley Plaza
12304 Santa Monica Blvd
Los Angeles, CA 90025