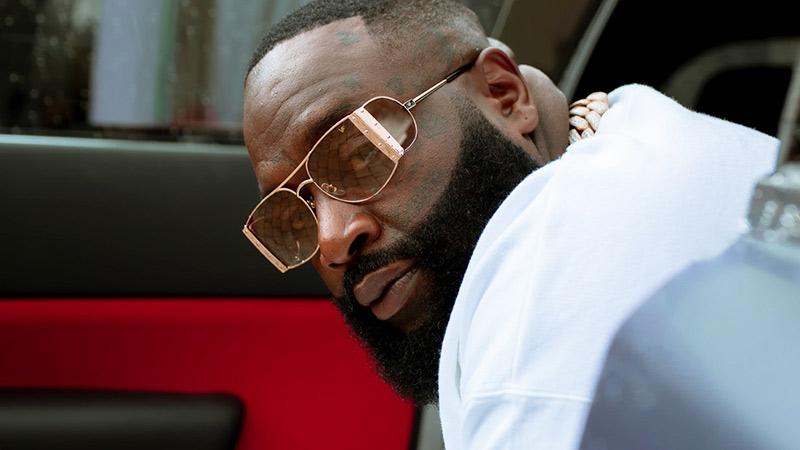 Rick Ross, Maybach Music Group Announce Partnership With Gamma.
Rick Ross and his Maybach Music Group have announced a partnership with Gamma, the multimedia platform that also calls home to Usher and Sexyy Red.
MMG has previously released music from Ross, Meek Mill, Wale and Gunplay, in a partnership with Epic Records. The new deal with Gamma will see Ross releasing music on the shingle in addition to spearheading multimedia projects. To celebrate the announcement, Ross has reunited with Mill for the single "Shaq & Kobe," marking a reconciliation between the two in the wake of a rumored riff. The pair plan to release a full-length collaborative album in the future.
Additionally, Ross' longtime business partner and manager Breyon Prescott joins Gamma as executive VP of content, also bringing along his Chameleon Music Group, which previously held a joint venture with J Records and RCA. The executive, formerly head of urban music at Epic Records, has worked with artists including Brandy, Diddy and Dr. Dre.
"You know Breyon and I have been making money together for a long time, even more important, we have always been able to do great business, which is why I look forward to this partnership with Gamma. This is a big move for Larry to be in the position he's in and for me to be in the position I'm in it's only right we come together and make some historic moves," says Ross.
"I have known Breyon for over twenty years since my formative days at J Records and he's consistently been a consummate entrepreneur and trailblazer," says Gamma founder Larry Jackson. "He's always delivered hits and we are proud to have him on the team here at gamma. Rick Ross, by way of Breyon, was one of the first artists to believe in gamma. and sign to us before we even launched. That meant a lot to me and I am so thrilled to make the long overdue announcement of this partnership." S: Variety