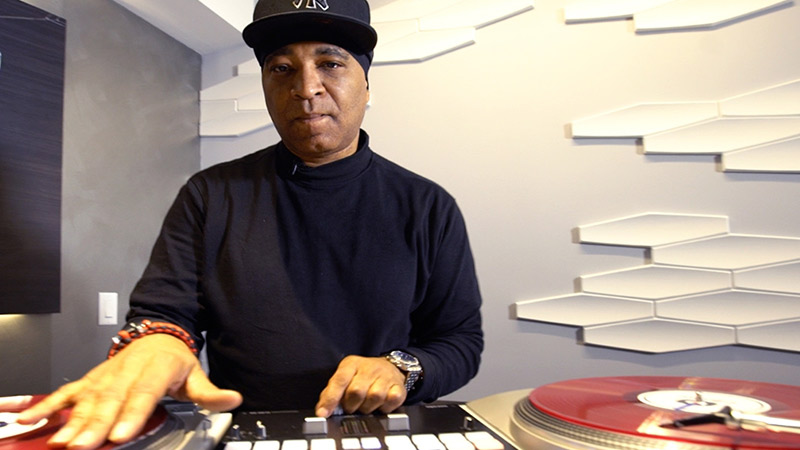 RESERVOIR ANNOUNCES PUBLISHING DEAL WITH MULTI-PLATINUM HIP-HOP PRODUCER MARLEY MARL
Reservoir Media, Inc., an award-winning independent music company, has announced a deal for a stake in the catalog of multi-Platinum hip-hop producer Marlon Williams, professionally known as Marley Marl. The deal includes the iconic, 2x-Platinum album Mama Said Knock You Out and its Grammy-winning title track performed by LL Cool J.
Throughout his career, Marley has worked with countless hip-hop icons like MC Shan, Biz Markie, LL Cool J, and Fat Joe, among others. His biggest commercial success came in 1990 when he co-produced LL Cool J's fourth album, Mama Said Knock You Out, which features the renowned single of the same name. The album is certified 2x-Platinum, with Rolling Stone ranking it at #246 on their 2020 list of the 500 Greatest Albums of All Time. The Platinum-certified title track, "Mama Said Knock You Out," reached #17 on the Hot 100 and took home a Grammy Award for Best Rap Solo Performance in 1991. The evergreen hit continues to influence hip-hop today, with Rolling Stone including the song on its list of the 50 Greatest Hip-Hop Songs of All Time.
Born and raised in Queens, New York, Marley has been an influential part of the hip-hop scene since its infancy. He first became interested in music through local talent shows and neighborhood parties before becoming a go-to DJ. From there, Marley partnered with Tyrone Williams to co-found Cold Chillin', a label which went on to release music by members of the Juice Crew, which included MC Shan, Biz Markie, and Big Daddy Kane, among others. In 1984, Marley produced Roxanne Shanté's famous diss track "Roxanne's Revenge," which was a high-profile response song to hip-hop trio U.T.F.O.'s "Roxanne, Roxanne."
Following the success of "Roxanne's Revenge," Marley produced "The Bridge" by MC Shan, which was adopted as the unofficial Queens rap anthem. Marley later had the opportunity to collaborate with Eric B. and Rakim on their debut single "Eric B. Is President," as well as full-length albums by Heavy D & the Boyz, including works across Platinum-selling Nuttin' But Love, Peaceful Journey, and Big Tyme. Marley also worked on TLC's 4x-Platinum-selling 1992 debut, OOOOOOOHHH… ON THE TLC TIP, and continued collaborating with artists Rakim, Capone-N-Noreaga, and Fat Joe into the late 1990s.
On the deal, Marley said, "I'm so excited to be partnering with Reservoir. Faith Newman and I go back for decades, and I know she and the team truly care about my music. I am so happy they're going to be the new home for my catalog."
Faith Newman, Reservoir Executive Vice President of A&R and Catalog Development, also commented, "We're honored to represent Marley's catalog. He has been shaping hip-hop music since its beginning, and we are proud to support all his impressive contributions to the genre."
Rell Lafargue, Reservoir President and Chief Operating Officer, added, "One of Reservoir's consistent key strategies is expanding our catalog of evergreen hits. Working with Marley is a great opportunity to deliver on that goal by extending the reach of his classic hip-hop tracks and helping to deepen their value."
S: Reservoir Media, Inc.