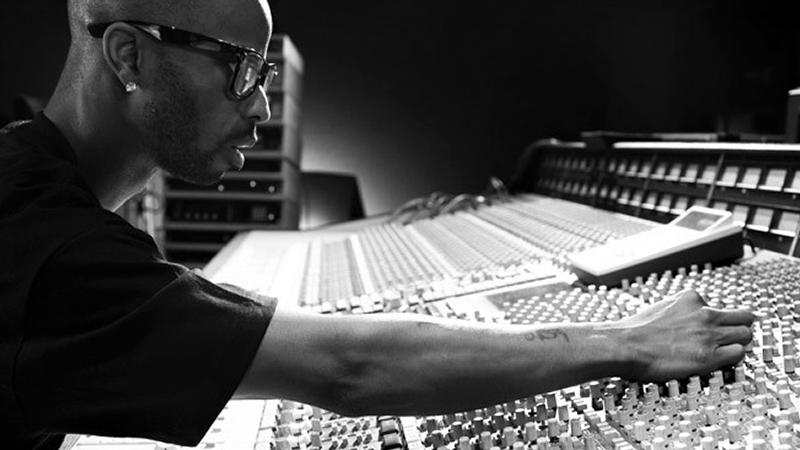 Producer Bryan-Michael Cox Appointed VP, A&R, Executive Producer
Atlanta-based hip-hop and R&B record label Love Renaissance (LVRN) appoints Grammy Award-winning producer and songwriter Bryan-Michael Cox as Senior Vice President, A&R, and Executive Producer.
In his new role, B. Cox will focus on breaking new talent as well as further developing the label's current superstar roster of Summer Walker, 6LACK, Alex Vaughn, and more. Additionally, he will executively produce all in-house projects, guaranteeing paramount quality on every release.
"A&R has become a lost art in this new generation of music because of the gap in relationship between A&R, the artist and the label. Bryan-Michael Cox is a respected and accomplished producer and executive, and he's the perfect addition to our team to help continue in bridging that gap. Bryan not only speaks the same language as the artist, but he also shares the same values as LVRN. We are on an unwavering mission to disrupt and redefine the rules of the music industry while also preserving the quality and integrity of the music. When I think of someone who handles music with care, I think of Bryan and we're excited to welcome him home to Atlanta and LVRN," says Justice Baiden, LVRN Co-Founder.
"The time is right for this union because what LVRN has been able to do culturally is incredible. The commitment to the full picture of artist development is something that this business has been missing. From the single selections to album track listing to the roll outs, each artist has been launched uniquely with care. Justice pays attention to detail and he has great understanding of what hit records should sound like without compromising the artists creativity and identity. I have a great track record of being able to bond with artists, get the best out of them, and, of course, being able to create or identify hit records. This is a perfect fit," says Bryan-Michael Cox, Grammy Award-winning producer and songwriter.
A producer for the likes of Usher, Mariah Carey, Mary J. Blige, Justin Bieber, and more, B. Cox has won nine GRAMMY awards and has earned 38 number one records. In 2009, he was inducted into the Georgia Music Hall of Fame. In addition, he won the SESAC Songwriter of the Year award for eight years in a row and was given the SESAC Icon Award in 2022. He has truly earned his place as a Billboard Top 5 Producer and Songwriter of the Decade (2000-2010), with a total of 200 million records sold worldwide.
In recent news, Matt Pincus, Co-Founder and CEO of MUSIC, made a significant investment in LVRN, raising over $25 million. Pincus also joined the label's Board of Directors, which is chaired by LVRN President, Tunde Balogun. His investment – which values the company at over $100 million – will provide growth capital to build capacity in LVRN's existing businesses, as well as unlock strategic expansion opportunities.
ABOUT LVRN
LVRN Records, short for Love Renaissance, is an Atlanta-based record label and management company founded in 2016 by Justice Baiden, Junia Abaidoo, Carlon Ramong, Tunde Balogun and Sean "Famoso" McNichol. Home of genre bending R&B acts such as 6LACK and Summer Walker.
ABOUT BRYAN-MICHAEL COX
Bryan-Michael Cox is widely regarded as one of the most critically acclaimed and commercially successful songwriters and producers in the history of contemporary R&B music. His work with superstars such as Usher, Jermaine Dupri, Mary J. Blige, Mariah Carey, Diddy, Aaliyah, Justin Bieber, Chris Brown, Toni Braxton, Trey Songz, and Jagged Edge just to name a few, has solidified him as a mainstay in the world of pop music. With over a 100 million record sales, nine Grammy awards, nine "SESAC Songwriter Of The Year" awards, an induction to the Georgia Music Hall of Fame, and co-writing Billboard's Top R&B Song of All Time (Mary J. Blige's "Be Without You") he shows no signs of slowing down, as he is currently in the studio with an entire new generation of artists that define the new urban landscape like DVSN, Robert Glasper, Lil TJ, Ari Lennox, Lehla, Ayanna, and Alex Vaughn to name a few.