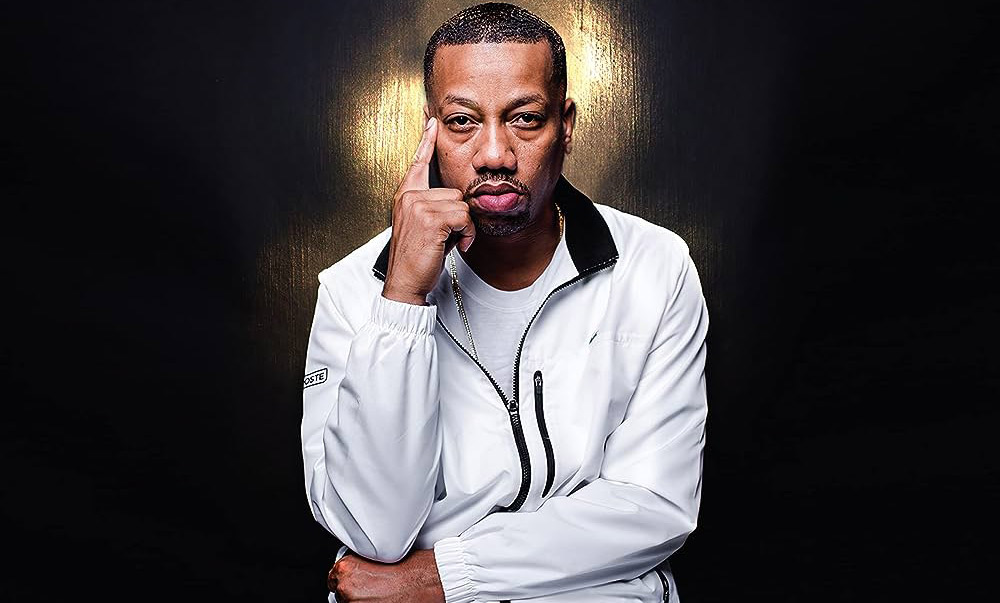 Planet Asia: Arguably The Most Underrated West Coast MC in the Last 20 Years.
In the constant moving landscape of hip hop, so many talented MCs have undeservedly faded into obscurity. But perhaps no rapper has been more criminally overlooked in the last 20 years than the underground king Planet Asia. With his uncompromising lyrical skills and steadfast dedication to authentic hip hop, Planet Asia has consistently stood out as one of the most underappreciated talents in the game.
Hailing from Fresno, California, Planet Asia burst onto the independent hip hop scene in the late 90s as part of the Cali Agents duo alongside Rasco. While the West Coast was dominated by gangsta rap, the Cali Agents offered a refreshing throwback alternative focused on expert lyricism. Asia immediately stood out for his intricate wordplay and nimble flow.
From cutting his teeth on Sway and Tech's Wake up show sparring with fellow MCs like Eminem, Crooked I, Chino XL, Phil Da AG, Chace Infinite, Kron Don, Juice, etc.. it was his solo debut The Grand Opening in 2004 that really turned heads. Featuring production from Evidence, DJ Babu, and Alchemist, the album showed Planet Asia as a singular talent with an endless bag of precision wordplay.  2006's "The Medicine" and 2012's "Black Belt Theatre" featured some of his best work, proving his staying power. Asia built a cult following as a rapper's rapper and consistently continued to put out classic content.
Respected by hip hop purists, Planet Asia has collaborated with so many underground heroes like Kool Keith, Del Tha Funkee Homosapien, Sean Price, Talib Kweli, AZ, Brother Ali, Phil da Agony, Che' Noir, TriState, Ras Kaas, Crooked I, Chino XL, Hus Kingpin and so many more.
Part of what makes Planet Asia so compelling is his dedication to lyrical substance over trends. While many MCs chase trends, Asia has always kept his focus on razor sharp rhymes and storytelling. His catalog is filled with so many cinematic vignettes and punchlines that other rappers would kill for. Planet Asia has earned widespread respect for his technical proficiency as an elite MC. His rhyme schemes are incredibly complex, packed with witty wordplay and multi-syllabic rhyme patterns. Bar for bar few can come close to the Gold Chain God Planet Asia.
And he's only gotten sharper from his grind. 2018's "Mansa Musa" project along with "The Golden Buddha"  and  2020's "Trust the Chain" saw a veteran Asia as hungry as ever and last year's "Medallions Monarchy" continued with lethal verbal dissection. His "Duffle Gods" LP last year (2022) with Scarr was insanely slept on!
He's now gearing up for a new release with prolific Detroit beatmaker Apollo Brown for their new album Sardines. Due out September 8th (2023) on Mello Music Group. Sardines is the follow-up to the duo's beloved 2017 collaborative album "Anchovies."
Planet Asia has quietly played an influential role in so many rising hip hop stars' careers. In the early 2000s, he was instrumental in getting a young Kendrick Lamar his first record deal. Asia's indie music connections helped Lamar get signed to Top Dawg Entertainment as a teenager. Asia has also mentored other West Coast standouts early in their careers, like MIKE WiLL Made-It and Nipsey Hussle. His no-nonsense guidance and industry knowledge have been invaluable to their success. You'd be surprised on how many of your favorite rappers were introduced to label deals from P.A.
On the business side, Asia has made shrewd moves to sustain his over two-decade rap career. He co-founded the Gold Chain Music record label in 2009, providing a platform for his prolific output and up-and-coming artists. Asia has also leveraged his relationships to secure collaborations with major commercial brands.
His touring hustle is equally relentless. He's performed world tours while performing non-stop at festivals and hip hop showcases.
While Asia never sold out creatively, he always found ways to monetize his independence. Thanks to his indie grind, Planet Asia has built a catalog that stands the test of time based on raw skills, not trends.
Asia's catalog is so deep and consistent that he could release multiple "Best Of" albums rivaling hip hop's top artists. He has well over 1200 songs published. Each project adds to his extensive oeuvre chronicling hip hop's progression through a legendary underground lens. In essence, Planet Asia is a walking hip hop library, preserving authentic lyrical tradition.
The dedication to his craft has earned admiration from rap luminaries like DJ Premier, Nas, Scarface, E-40, Too $hort and Talib Kweli. Jay-Z and Black Thought have both cited Planet Asia as one of their favorite rappers, showing his music is respected at the highest levels.
While mainstream media is mostly fixated on chart-toppers and metrics, legends know where the true talent resides. For those fluent in lyricism, Planet Asia continues to remain a towering figure. Simply surviving over 20 years in the game with integrity has cemented Asia's legendary status. By staying true to hip hop's core tenets, Asia maintains his credibility that fickle trends could never bestow.
With over 25 albums and even more collaborations, Asia's substantial catalog solidifies him as an elite lyricist. By associating with hip hop's most revered figures past and present, Asia cements his status as a true MC's MC. His prestigious connections reflect the respect he's earned.
Planet Asia's odyssey through hip hop has been nothing short of extraordinary, taking him from humble underground roots to interstellar heights. By embracing his unique voice, versatility, and cosmic vision, he has carved out a lasting legacy that transcends time. Whether you're a diehard fan or just discovering his music, Planet Asia's discography is a treasure trove waiting to be explored and appreciated.
His rich contributions to authentic hip hop can't be denied. For true heads, Asia will always represent the gold standard of pure hip hop. That's why he remains one of the most respected, yet underrated MCs of the last 20 years.
Planet Asia, WE SALUTE YOU!