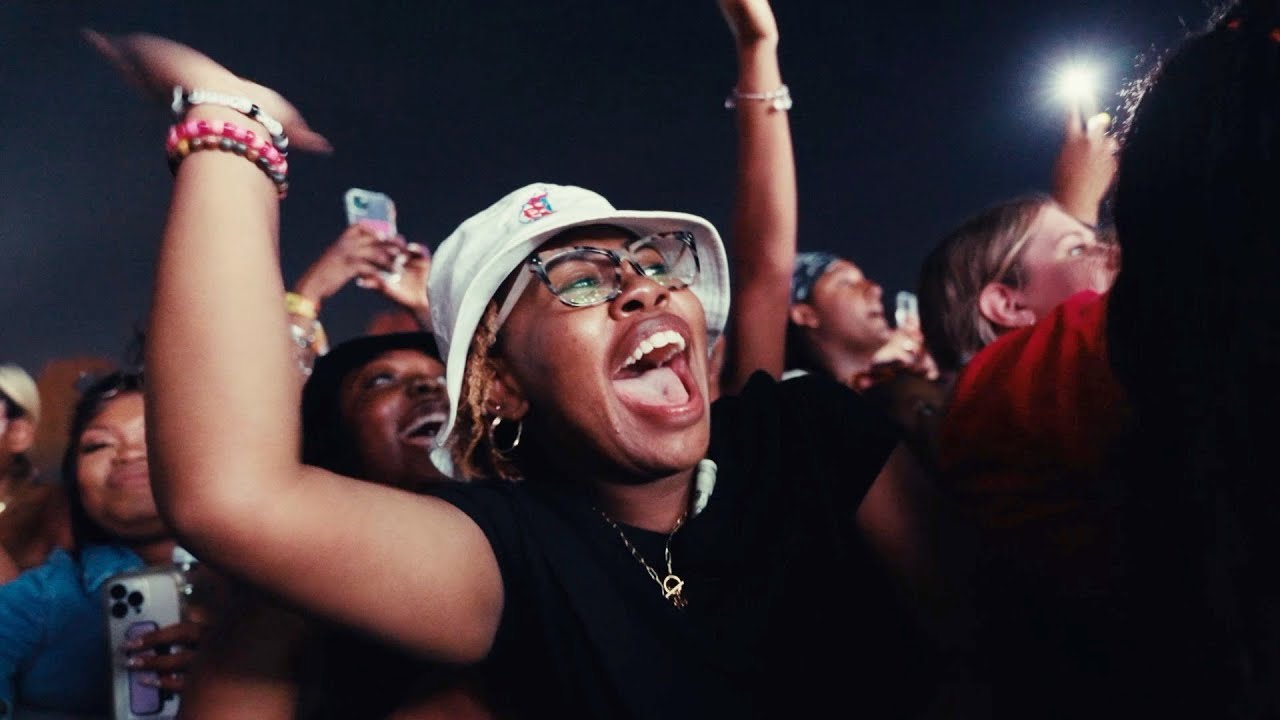 ONE Musicfest Shatters Records and Ignites Piedmont Park in Atlanta With 100K in Attendance.
ONE Musicfest 2023 was one for the books! In partnership with Live Nation Urban, the Southeast's premier festival made history this past weekend with record-breaking attendance, solidifying its position as one of the most iconic music festivals in the nation. With 100,000 fans gathering at Piedmont Park, ONE Musicfest saw a 100% increase, proving that its magnetic pull continues to draw music lovers from all corners of the country. The festival, known for its diverse lineup and unforgettable performances, spanned two days and featured three electrifying stages.
On October 28th and 29th, festival-goers showed up and showed out to enjoy all of OMF's culture-driven offerings. From a varied lineup in food, music, brand activations, vendor merchandise, and art, every attendee could find their place at this annual homecoming.
This year's events were made even more remarkable by the presence of sponsors who curated interactive activations for fans to enjoy. Amongst others, Procter & Gamble, Toyota, Sprite, Jack Daniels, and Red Bull provided festival-goers with unique experiences throughout the weekend. Over seventy vendors were in attendance, providing fans with delicious eats, drinks, and trinkets to take home. At Sprite's activation, fans were able to tap into their inner artist and perform and record in their own "recording booth." Over at the Charmin activation, attendees could let loose in a foam ball pit where a lot of people took a quick dive in.
With three stages, The OMF Stage, P&G Stage, and Sprite Hip Hop 50 Stage, there was something special for music lovers of all ages to experience. Headliners Janet Jackson, Kendrick Lamar, T-Pain, and DJ Drama's set lit up their stages with energetic performances and hit songs that we all know them so well for.
At the Sprite Hip Hop 50 Stage, fans witnessed unforgettable moments as some of the biggest rappers (legends and superstars) in the industry took the stage. On Saturday, Ed Lover brought out iconic artists Mr. Cheeks, Brand Nubian, Black Sheep, Dead Prez, and Nice & Smooth. During his set, Ed Lover was honored with a proclamation from Atlanta City Councilman Byron Amos for his contribution to the music industry. Hip Hop legend KRS-One showed everyone in attendance what it means to be a real MC, leaving the crowd in awe. T-Pain closed out the first day, and many fans raved that he was one of the best performers of the night.
Photo Credit: Bailey Nolfe / THE PARALLEL AGENCY, Courtesy of ONE Musicfest
Photo Credit: Neri Mastriani / THE PARALLEL AGENCY, Courtesy of ONE Musicfest
Over at the OMF Stage and P&G Stage, singer-songwriter Danielle Ponder set the mood with her bluesy voice. Throughout the day, performances by Fabolous, Jadakiss, Coco Jones, Kodak Black, and headliner Megan Thee Stallion kept fans on their feet all day. Lil Kim brought out surprise guests Sukihana and Eric Bellinger. Fans crowded around in anticipation as Janet Jackson graced the stage to headline day one. In true form, Janet and her dancers delivered a vibrant performance, with dynamic choreography to hits like "Control" and "Scream." Jazze Pha, Jermaine Dupri, and J. Cole made special appearances during the Queen of Pop's set.
Photo Credit: Paras Griffin/Getty Images, Courtesy of ONE Musicfest
Photo Credit: Austyn Wyche, Courtesy of ONE Musicfest
On Sunday, AfroSoul Artist Nola Ade, originally from Chicago by way of Nigeria, opened up and set the tone for the energetic performances to come throughout the day at the Hip Hop 50 Stage. Waka Flocka's adrenaline-pumping performance had him jumping into the crowd. Paying homage to the ladies, legends Trina, Yo-Yo, and Lady of Rage showcased their bars in full female power essence. Killer Mike, accompanied by soul-stirring background singers, took the audience to church with his powerful performance. Headliner DJ Drama brought out his friends Too $hort, T.I., 2 Chainz, and the aforementioned Waka Flocka who gave Hip Hop its well-deserved flowers in this 50th anniversary year.
Photo Credit: Antoine DeBrill, Courtesy of ONE Musicfest
OMF's second day brought more recognition to the festival as The Dream, a creative force in the music industry with a hand in over 100 million records, received an Atlanta City Council proclamation for his outstanding contributions. With combined efforts from HBCU Change, Asbury Automotive Group, and Aetna, ONE Musicfest donated $65,000 to Morris Brown College and FAMU. Performers Smino, Key Glock, Tems, Boosie, and Brent Faiyaz each showcased their exceptional stage presence, captivating the crowd with their charisma, energy, and undeniable connection to the audience.
Photo Credit: Neri Mastriani / THE PARALLEL AGENCY, Courtesy of ONE Musicfest
Photo Credit: Marcus McDonald / THE PARALLEL AGENCY, Courtesy of ONE Musicfest
Kendrick Lamar, known for his explosive stage presence, headlined the final night of OMF, treating fans to a stunning display of pyrotechnics that lit up the Atlanta skyline. The family reunion feel of ONE Musicfest was amplified as the audience recited Kendrick's lyrics word for word and even acapella style.
Photo Credit: Simon Chasalow / THE PARALLEL AGENCY, Courtesy of ONE Musicfest
ONE Musicfest continues to be a force to be reckoned with in the music festival scene, and this year's event was nothing short of spectacular. With record-breaking attendance, unforgettable performances, and meaningful recognitions, OMF once again showcased its ability to unite music enthusiasts and celebrate the power of music diversely and dynamically.