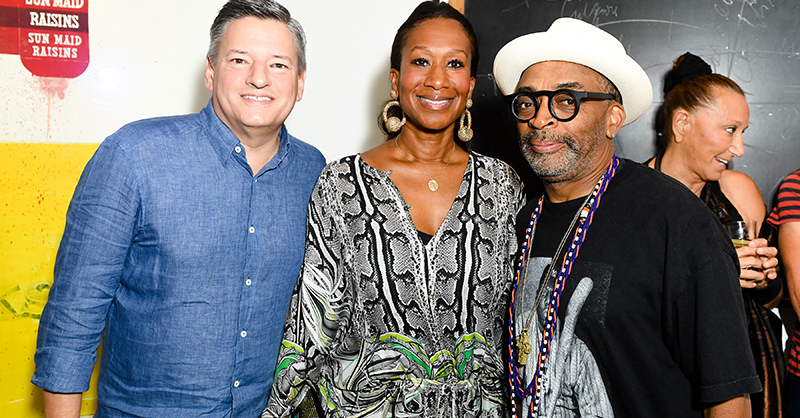 Ninth Annual East Hampton Fundraising Event For Harlem's Legendary Apollo Theater Went Down
On Saturday, August 11th, the ninth annual Apollo In the Hamptons was held at the East Hampton home of Apollo Vice Chairman Ronald O. Perelman to benefit the non-profit Apollo Theater. This year's event raised millions of dollars to support the Apollo's artistic, educational, and outreach programs, while building on the Theater's rich history as a cultural and economic anchor to Harlem, and as a nurturer of emerging talent.
Since its inception in 2010, the Apollo in the Hamptons has raised over $20 million for the Apollo's artistic, education and community programs. Thanks to the support from this event, the institution has expanded its education initiatives, both in schools and at the historic Apollo Theater engaging more than 20,000 students, teachers, families, and scholars annually. The Theater has been able to double its impact, now welcoming more than 200,000 patrons each year.
"This year's Apollo in the Hamptons was a tribute to the soul and extraordinary musical history of the legendary Apollo Theater. Giving to the arts and community education is more important than ever and I am so proud to continue to support this iconic and vital cultural institution. The Apollo's programs provide young people the inspiration, experience and training that help them succeed. Without our support, these incredible programs would be in danger or could disappear entirely," said Ronald O. Perelman.
"As the Theater enters its 85th year, I am proud to say that it is a thriving, commissioning and presenting non-profit performing arts institution. One of the major factors consistently pushing us forward is our incredible board of Directors," said Jonelle Procope, Apollo Theater President & CEO. "Due to the gracious support of Mr. Perelman, the Apollo in the Hamptons event has been instrumental in garnering major support for our Theater initiatives. The fact that we have been able to expand our programs and engage more families, students and the Harlem community at large is a testament to his tremendous efforts."
The 9th Annual Apollo in the Hamptons featured a blowout concert with performances by legendary singer Chaka Kahn, Sting, Shaggy, Alice Smith Jr., Jamie Foxx, Jon Bon Jovi and a surprise performance by Chris Martin, along with special appearances by Sarah Ikumu and Vy Higginsen's Sing Harlem Choir, and The Roots as the live house band.
Notable guests included Robert Downey Jr., Jimmy Fallon and Nancy Juvoven, Zach Braff, Jimmy and Jane Buffett, Molly Simms and Scott Stuber, Robert Smith, and Charles Philips.
The event was co-chaired by Apollo Board Vice Chairman Ronald Perelman; rock legend Jon Bon Jovi; Apollo Board Chairman, Dick Parsons; Chairman and CEO of the Kraft Group and New England Patriots owner Robert Kraft; and was underwritten entirely by Mr. Perelman.