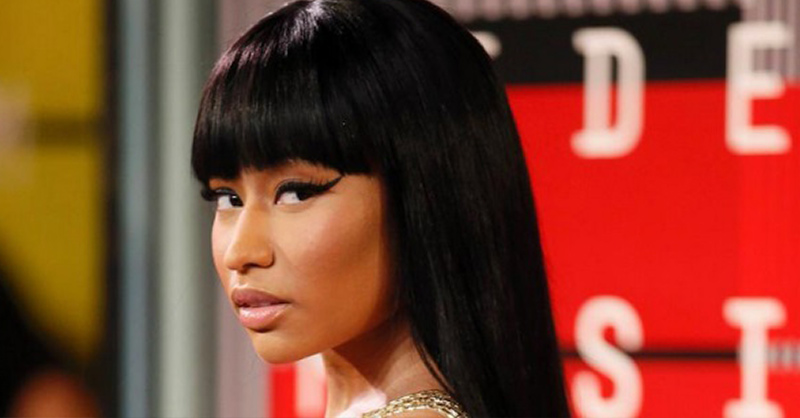 Nicki Minaj Accuses Travis Scott Manager Irving Azoff of 'Smear Campaign' Against Her Tour
Since its launch last week, Nicki Minaj has used her Beats 1 radio show the way Donald Trump uses his Twitter account, as a megaphone both for self-promotion and slamming her perceived enemies. Travis Scott, who beat her out for the No. 1 spot on the Billboard 200 this week, has been in her crosshairs — she called him the "hoe n—a of the week" on her show — and today it was Scott's co-manager Irving Azoff getting the treatment.
"The c—sucker of the day is Irving Azoff," she said. "And I'm gonna tell you why. Allegedly, he tried to put out a smear campaign against my tour, and contacted people in the media to spread negative things about my tour." She talked about his influence at Ticketmaster — he stepped down as CEO of Live Nation/Ticketmaster more than five years ago — and said "May God be with you, Irving. It's disgusting what these people have been systematically trying to do."
Minaj's North American tour with Future was postponed earlier this week, citing production issues. Live Nation is the promoter of the tour, which is now scheduled to begin Feb. 21 in Germany.
Minaj's accusation implies that Azoff had somehow tried to sabotage the tour, but on Wednesday, she angrily refuted media reports that the tour had been cancelled, stating in an Instagram post that it was simply rescheduled because she didn't have sufficient time to rehearse. Unconfirmed reports said ticket sales for the tour were low, although no evidence has been cited.
"I haven't CANCELLED anything," she wrote, in part. "I reversed the order of the US & EUROPEAN LEGS of my tour. This is for obvious reasons to anyone with a brain. My album was originally going to drop in June which would've given me 3 months of tour rehearsal. However, I was still writing & recording up to last week. We are all grown right? We can all do math right? Or will they just pretend to not have basic sense so that they can board the Nicki Hate train & get some clicks? I can't rehearse 4 WEEKS for a tour I originally planned on rehearsing 3
months for. I give my fans QUALITY." Source: Variety