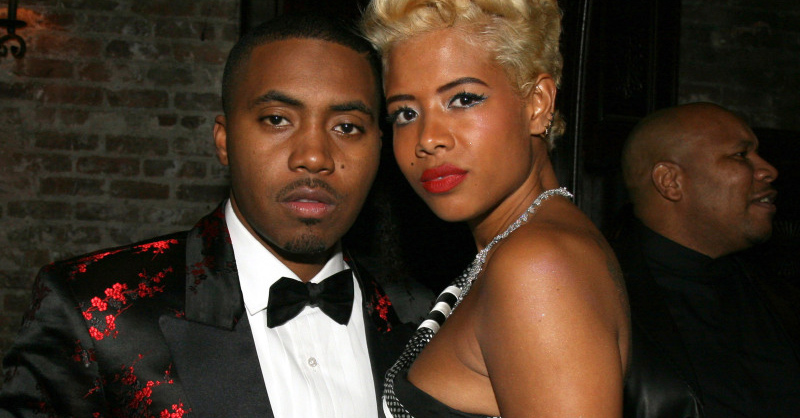 In a recent interview with Hollywood Unlocked, Kelis broke her silence about a controversial custody battle and violent relationship with her ex-husband.
She revealed the reason why she divorced Nas while she was pregnant with their son Knight. "There was a lot of mental and physical abuse," she admitted. "I was pregnant and it was a mess and I felt like I wasn't going to bring a child into this."
The 38-year-old singer also revealed the rapper's issues with drinking, and how those habits began to negatively affect their relationship. "We had really intense highs and really intense lows. It was never normal. An intense high would be when money was rolling in," she said. "But I was 22 when I met him. We were drinking a lot, getting high a lot. So when that comes down, it was bad."
"An intense low….we had a lot. It was really dark," she continued. "A lot of drinking. A lot of mental and physical abuse and it got to the point where if I wasn't pregnant, I might have stayed with him."
She also admitted to HU that their relationship was physically abusive on both parts, but her breaking point was seeing what happened to Rihanna in 2009 when her then-boyfriend Chris Brown assaulted her.
"When the Rihanna and Chris Brown pictures came out I thought about coming out because I also had bruises all over my body," she said. "But I didn't say anything because I'm private. But seeing her the way she looked and then looking at myself… I felt embarrassed."
When it comes to their custody battle, the singer/songwriter said Nas only shows up when there is a photo opportunity, and allegedly isn't always present for their 8-year-old son. "A parent isn't about showing up when you feel like it," she said. "You can't not show up for months and then show up and try to make up your own [visitation] schedule."