On Friday, August 25, the 53-year-old rap artist/legendary producer, through his Sean Combs Foundation, carved out 2 $1 million checks.
First, He headlined Invest Fest in Atlanta, where he announced a $1 million investment fund in partnership with Earn Your Leisure (EYL) and its founders, Rashad Bilal and Troy Millings.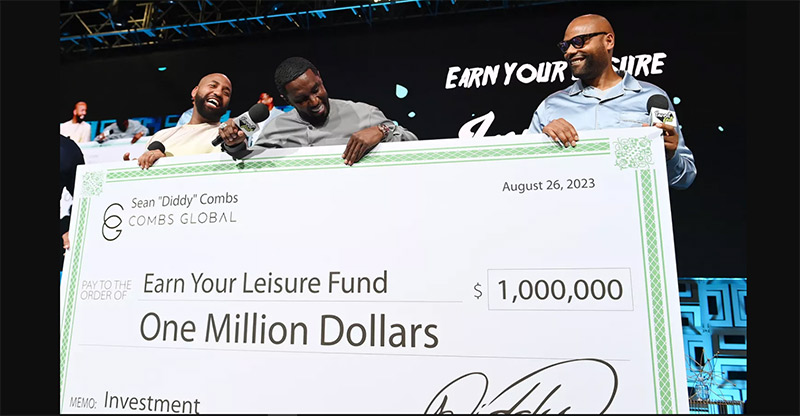 The fund will go toward financial literacy efforts, "[putting] the investment strategies discussed on EYL into action" and "providing a practical model for economic empowerment," according to a press release from Diddy's investment portfolio, Combs Global.
"I'm thrilled to join forces with Earn Your Leisure," Combs said in the release. "We're going beyond discussing finances and taking action to demystify the world of investing for our community."
Later that day Diddy pledged $1 million to the Jackson State University football team. At that time, the graduate of Howard University was at the Center Parc Stadium in Georgia State to watch a football game where Jackson State University played against South Carolina State.
"Supporting historically Black colleges and universities is crucial to preserving their legacy and ensuring they continue to change lives," Diddy explained the reason behind his donation in a statement. "This donation to Jackson State is not just a financial contribution, it's an investment in the future of our culture."
"If it wasn't for HBCUs, I wouldn't be here," the rapper stated in an interview with ESPN at the Friday game. "Supporting HBCUs is not just my honor, it's my responsibility. You know, my grandmother raised me to make sure I sow my seed in my community and that's what I'm going to continue to do." He also revealed that the HBCUs are "under-resourced" and he is "here to do something about it."