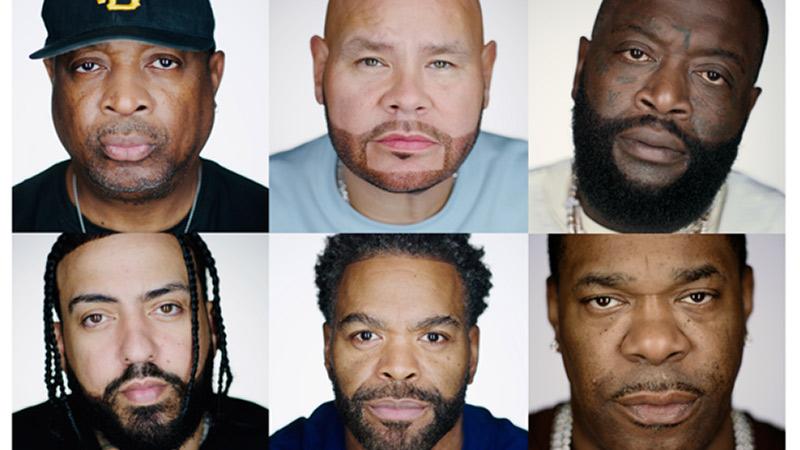 Fat Joe, Rick Ross, Busta Rhymes, Method Man, French Montana, Chuck D, Unite.
Today, hip-hop legends Fat Joe, Rick Ross, Busta Rhymes, Method Man, French Montana and Chuck D team up with Power to the Patients to unveil a powerful public service announcement (PSA) that demands our elected officials commit to creating a healthcare system with transparency to allow for more honest, affordable, and equitable health care across the country.
The new PSA comes as the House of Representatives is poised to vote on an historic healthcare price transparency bill. The artists leverage their collective voices to advocate for stronger and more meaningful price transparency laws that would force hospitals and insurance companies to post actual prices for their services and procedures.
The musicians call out hospitals and insurance companies that continue to hide prices by posting "estimates" or "average prices" instead of dollars and cents. This deception leads to the "stifling of competition, overcharges, fear, debt, and devastation all over the country." The icons go on to note that "hospitals force patients to sign contracts for services without ever showing us actual prices" and that it's "creating so much fear that millions and millions of Americans refuse to enter a hospital, putting our health and our lives at stake." Public Enemy front man Chuck D reminds the audience that this "an American humanitarian crisis."
As Hip Hop turns 50 years old, Fat Joe and his peers reflect on the music movement that changed our country and are leading a new movement to confront "a healthcare system that has been rigged against all of us."
The PSA will air on TV in Washington, D.C. and online in select markets across the country.
The joint advocacy comes after long-standing efforts by Power to the Patients and Grammy-nominated artist and philanthropist Fat Joe, who visited the White House and met with lawmakers on Capitol Hill earlier this year to advocate for millions of patients, families, communities, employees, employers, and unions across the nation who have been taken advantage of by our healthcare system.
In June, Fat Joe and Power to the Patients' joined healthcare transparency efforts led by New York City Council and various union groups, culminating in Mayor Eric Adams signing the Healthcare Accountability and Consumer Protection Act in June 2023, which established the nation's first Office of Health Care Accountability to allow New Yorkers to compare costs charged by different hospitals for the same services.
More than 100 million Americans suffer from medical debt, which is the leading cause of personal bankruptcy. According to the most recent semi-annual report by Patient Rights Advocate, only 36% of hospitals in America are compliant with the current Federal Price Transparency Rule.