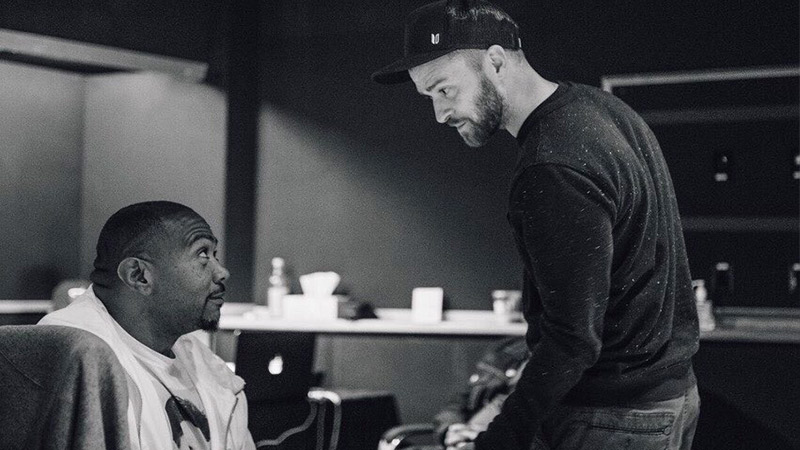 ESPN and the NFL Collab with Timbaland & Justin Timberlake for Music Curation.
ESPN and the NFL have hired Timbaland and Justin Timberlake to curate music for select Monday Night Football games throughout the 2023-24 season.
The curated music from Timbaland and Timberlake will run in Monday Night Football promotional spots, live telecasts and pre-game shows for seven weeks this season.
Beatclub, a music creator platform founded by Timbaland, of which Timberlake is a member and equity holder, will have its users and A&R team supporting the duo in the music creation for the season.
Timbaland/Timberlake Music Curation Schedule:
Week 1: Buffalo Bills vs. New York Jets
Week 6: Dallas Cowboys vs. Los Angeles Chargers
Week 11: Philadelphia Eagles vs. Kansas City Chiefs
Week 16: Baltimore Ravens vs. San Francisco 49ers
Week 18 Doubleheader: TBD
Wild Card Round (Postseason): TBD
Divisional Round (Postseason): TBD
"Football and music go hand-in-hand, like the iconic Timbaland and Justin Timberlake duo, who collaborate on music to near perfection," said ESPN Senior Director of Sports Marketing Curtis Friends. "ESPN's Monday Night Football music curatorship is popular with fans given the access this partnership provides to new and unexpected combinations of music with sport. We've had Diplo, DJ Khaled, Drake, and Marshmello and this fifth season, for the first time, we have two curators in Timbaland/JT we know will energize all us fans for this NFL football season."
For the first act of the curation, Timbaland and Timberlake – alongside Canadian singer-songwriter Nelly Furtado – are releasing a new single, 'Keep Going Up' via Mosley Music Group/Def Jam Recordings, which will be the track for ESPN's Week 1 Monday Night Football promotional spot featuring Aaron Rodgers' New York Jets debut against the Buffalo Bills.