Sometimes rising young stars are born overnight, and become great through triumph and passion. These stars become feverishly passionate about reaching, and touching the hearts of many through their music and voice. For singer and songwriter Dylan Jenét who was discovered by Ray Chew (Showtime at the Apollo, American Idol, and Dancing With The Stars), teaching her the true art of live performing, and many aspects of the music industry. This couldn't be more fitting. Jenét is prepared to leave a musical legacy and make her mark as one of this generations premiere voices in pop music. Clearing the road for herself, Dylan is already earning accolades by being the youngest Native American Music Award Winner (NAMMYS) in history to win the Award for Best Pop Artist at the age of thirteen; she also won the Apollo Theater's Star Of Tomorrow Honor at eight and began getting the attention of several music industry veterans, including Stevie Wonder.
Mr. Wonder took Dylan under his wing as her mentor. This mentorship lead to her first record deal with Universal Republic Records. This was just the beginning of her musical journey as she earlier landed a starring role as "Young Nala" in Disney's critically acclaimed Broadway Production "The Lion King", and performed at the famed, Carnegie Hall and Nokia Theatre at LA Live; joining the ranks of acts such as Beyoncé and Rihanna.
Keeping a balance, and surrounding herself with positive people, has kept Dylan on the path towards musical sincerity. Having a voice that speaks to a young generation starved for great leaders; Jenét is an NAACP Junior Life member, and has been awarded the Urban League Legacy Award for philanthropy for her charitable contributions towards the enhancement of society. Jenet has also had the honor of providing her voice to the Democratic Convention in 2008 and President Barack Obama's Neighborhood Inaugural Ball in 2009.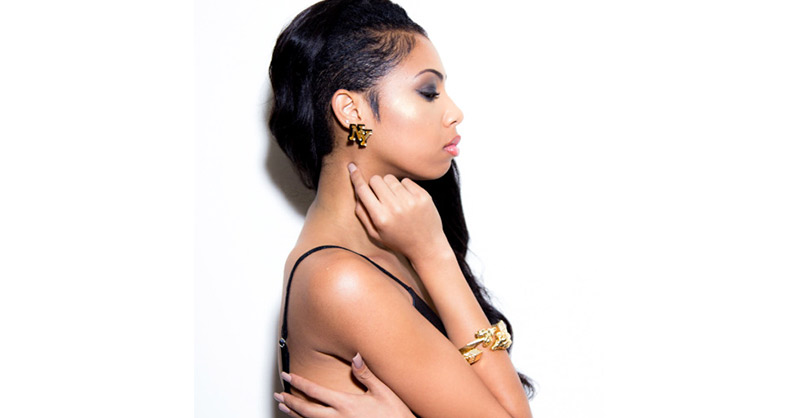 "My dad gets a call on his cell phone and the other person on the line says " hi, this is Stevie Wonder and your daughters voice is amazing and I want to sign her". My dad didn't even believe it! A short while later I was in LA eating dinner at Mr Chow with Mr. Stevie discussing my career! Amazing!"
By believing that staying humble, working harder than anyone else at what she loves, and learning from every experience, there is nothing that is beyond Dylan's reach. Jenét's aspirations towards being the voice of a new generation of music will be her inspiration on her debut single, in which she plans on pouring her experiences and heart into during the recording process. She continues to dive deeper into her transformation from a girl to a woman. Dylan Jenét is poised to have an appeal to the international masses establishing her everlasting music legacy.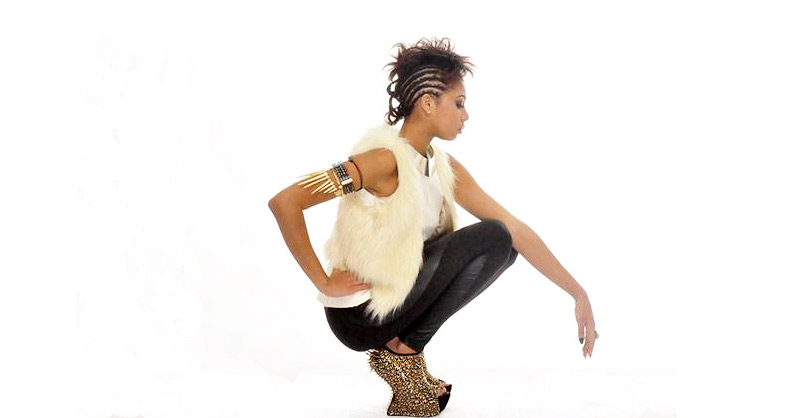 INTERVIEW:
When did you first fall in love with music, and what were your inspirations to pursue it?
Because I come from a musical family, my parents made sure to Always incorporate Music in our daily life. I can remember going to concerts, them playing Jazz, Blues, Funk, R&B, Classical, Pop, Reggae, Rock and pretty much everything. My ears were never focused on just one thing. I think because of that I was able to pick and choose what I really liked and not just only what my parents liked. My family says that I was born singing in tune. When they heard me singing along to cartoons or music they were playing with a good pitch, they felt that I needed to learn correctly and started me with lessons. Singing, violin, piano, dancing as well as acting. 
How did you go about getting discovered from Ray Chew?
When I was 8 years old I auditioned at the Apollo Theater in Harlem, NY and was chosen to perform live on television on their Showtime at the Apollo. Mr. Ray was the musical director for the show and out of the hundreds of kids that ever performed there, we kind of just hit it off. He immediately became my mentor, and has been ever since. He has taken me across the country to perform and taught me so many things. Things that you can't teach from a book or lesson plan. He had me performing at places like Carnagie Hall, the Democratic National Convention in Denver, Co. as well as President Obama's Neighborhood Inaugural Ball in Washington DC. He would always teach me what he as musical director does, what the musicians and performers do and how important practice and work ethic is. Most important was to Always be professional and don't just be on time, be early.
How did you come to the attention of Stevie Wonder? Can we expect any songs with him?
Just meeting Mr. Stevie was just so incredible. Mr. Ray introduced us when I was around 10. I sang for him that 1st day. He said he loved it! Recording with Mr. Stevie, I say I believe that it will def. happen. Mr. Stevie had me perform twice at his House Of Toys Benefit Concert at the Nokia Theater. Mr. Stevie actually discovering me is quite a story. A songwriter named Kimberley Brewer who is close friend of his reached out to me on facebook and wanted to record a song with me. We did a Skyped session of her song and it was a WONDERful experience. A few days later my dad gets a call on his cell phone and the other person on the line says " hi, this is Stevie Wonder and your daughters voice is amazing and I want to sign her". My dad didn't even believe it! A short while later I was in LA eating dinner at Mr Chow with Mr. Stevie discussing my career! Amazing!
What prompted your decision to make a career out of singing?
Pretty much, it's a no brainer. I Love being able to bring stories and emotion to others that love music. When I was little I used to perform everywhere, whether it was a musical or the grocery store. But after doing a musical at a local theater at 6, one of the adult cast members told me that I should audition for The Lion King On Broadway. I did and I actually got the part of Young Nala. The first night I hit that stage, in front of all the thousands of people, I knew that this was something I wanted to do for the rest of my life. I was hooked.
You've alreaady collected quite a handful of awards– What award would you like to grab next?
One of my goals is to someday be recognized by the Grammy organization with a nomination for a song I've written. One of the things that Mr. Ray advised me at around 10 or so was to never compete with those in my school. I needed to be amongst the best so that I could really judge where I stood. That's why my parents drove (or bussed) me from the Hamptons into NY City and New Jersey for weekly lessons. A 2 hour ride into the city for a 1 hour lesson, and of course another 2 hour ride back home. Mr. Ray told me that I needed to surround myself around the best and because I qualified to join the Grammys, that I should join. I said, I'm just a kid, how can I join? He said just say you're 18 on the application. The following week I was accepted as a Grammy member and have been ever since. My parents flew me from NY to LA to my 1st Grammy Awards show when I was only 11. The Grammy Foundation is very important to me. Not just for awards but for the things that they do daily in our communities.
You call yourself the "Black Pink"? Care to elaborate?
I call myself the Black Pink because Pink and I are actually very similar! We are creative, different, fun, crazy and want to take music to new limits and talk about real things and touch people without music rather than just sing songs. Her live show is where I see myself. Because of her I wanted to learn aerial arts and began taking lessons so that I will be able to also incorporate that and many things into my live performances. Someday, Pink and I will work together.
We're digging the new track "Bad One" — Are you working on a new album?, and what's all involved with it?
So glad everyone likes it. I Loved it the 1st time I heard it and wanted to record it that day. I have been so busy recording. I've recorded over 80 songs and am still working on a new album. I've been working with a large variety of different producers and writers! The head A&R for my entire project is Mr. Lashawn Daniels (he's Amazing). In addition to recording, I have been writing too. Songs that I may not place on my album, will be available for other artists.
Aside from singing, You are also an actor? What roles do you see yourself getting into? 
Meaningful roles that tell a story. Like my music, if it doesn't tell a story, put the audience in a certain mood or actually mean something, I probably won't do it. I'm not that girl that will just do anything to get out there or just do a role for a paycheck. I'd rather be without work then to do something demeaning or against my principles.
What types of music do you listen to? What artists are you into right now?
I like and listen to all types of music daily! At the moment my favorite artists to listen to are: The Weekend, Alessia Cara, Chris Brown, The Internet and many many more.
What do you think it'll be that'll give you longevity in music?
I think the the thing that will give me longevity in music is my different sound and the things that I talk about in my music. I'm different then most of the artists out there today. The topics of my music are meaningful and not just, well how can I say it nicely- whack. I'm young but with an old heart & sound. Just being me is an experience in itself. I'm well rounded and I'm not only a musician, I'm an entertainer. My live shows will be just that, a show.
Whats the future hold for you?
The future holds many things. Many performances, new music, success and happiness! I have been well prepared to continue to work hard and show the world that I am the person that has earned the right to be here and allow the world to get to know me as I get to know them. I hope to still be able to involve myself in things that continue to bring love and joy to the world.

Any last words?
Yes, Thanks so much for allowing me to interview with you. I love to talk and my story is real and interesting. There's so much more to tell and when you begin to find out more about who I am and how our creator has Blessed me, I will share my Blessings with all who will listen.
Follow @DylanJenet