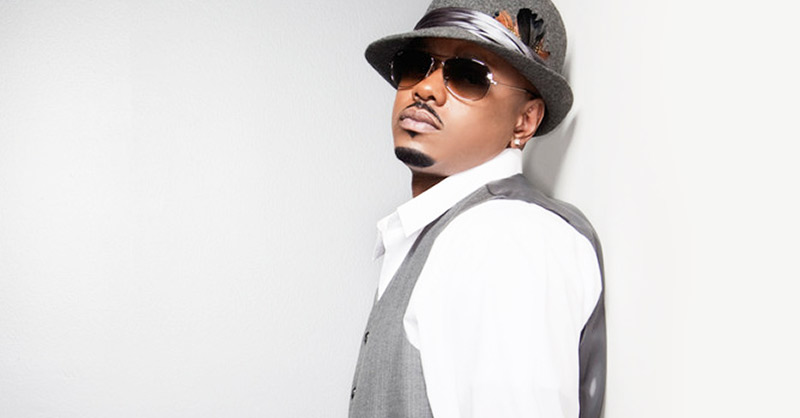 You were first introduced to Donell Jones through his creative talents with a pen. Responsible for label mate Usher's top ten single "Think Of You" amongst other songs written and/or produced for artists such as Madonna, Brownstone, Silk and Jade, Donell expressed his exceptional talent and love for music behind the scenes.
In 1996 LaFace Records and Untouchables Entertainment introduced you to the soulful flavor of Donell Jones- the artist. Not your typical singer, Donell talks in a quiet voice, and his music is reflection of the craftsmanship of musicians of yesteryear who caressed lush ballads and sensuous mid-tempo songs like they were rare, precious stones. A self – taught musician, Donell chooses to play everything himself on the tracks he produces. He is influenced to the likes of Stevie Wonder ("His songs are like poetry") The Isley Brothers ("The mellowness of their music combined with their groove is something that never dies") and Teddy Pendergrass because of his ability to "make you feel what he's singing".
Donell carries the same respect for the art form as his predecessor by setting the stage for his funkladen production to serve as the pathway for lyrics of love and respect to walk hand in hand in the hood. Donell wrote nearly all of the tracks on his debut album, My Heart, and produced seven songs. His first single "In the Hood," sure to be heard in neighborhoods everywhere, has a laid back groove with smooth lyrics that croon" This is for my playas in the hood, up to no good, let's kick it like we really should, it's just an ordinary day." An exceptional remake of Stevie Wonder's "Knocks Me Off My Feet" makes you feel the emotion and soul filled sounds of Donell's vocal talent. "No Interruptions," speaks about privacy between lovers, and the most abrasive track on the album. "I was just having fun with the song," admits Donell. "I'm more into love and stuff, but this song was written because I wanted to see If I had it in me to do that type of song. Donell chose to saturate his album with tender, moving lyrics. "I think that as musicians we should talk more about things that occur at their age level," says Donell.
Inspired by his father (also a musician) while growing up, Donell starting singing at the age of eight, penned his first song at the age of 12, and took refuge in an art form that wound up steering him away from the negativity of Chicago's neighborhoods. "When I was home," starts the reserved Donell, "I was influenced by a lot of peer pressure and being with the wrong people. It was rough; a lot of gang violence. …"My music," continues Donell, "got me away." Donell was discovered at the Black Radio Exclusive (BRE) Conference in Washington, D.C. by Edward "Eddie F" Ferrell, President of Untouchables Entertainment, VP, of A&R at Motown Records and former member of the multi-platinum rap group Heavy D and the Boyz. Donell and the members of the group he was in at the time, approached "Eddie F" and asked him to listen to them sing. "We had a showcase, but no one came, so we around asking people if we could sing for them," says Donell. "We asked Eddie and he said 'Yeah". We did and he said, "I like you guys, give me your number and I want to do something with you". A month later "Eddie F" sent plane tickets for the the group and offered them a deal on Untouchables/LaFace Records. Two months later after recording "I Can Make You Feel Good" for a compilation album, the group broke up, and Donell became a solo artist.
These days Donell Jones is happy with his role as a father, yet has his sights set on changing the current face of R&B music the same way he has contributed to the scope of music for years, by staying true to his craft. Under the umbrella of his own label, Jones is looking to restore the love in music, in an otherwise loveless musical landscape worldwide. Lyrics have been the window to his soul since his debut nearly 15 years ago and Donell Jones has not stopped wearing his heart on his sleeve ever since. With his latest offering "Lyrics" Jones has taken control of his affairs and with his own label Candyman Music through eOne Music, the album boasts an impressive showing at No. 9 on Billboard's Top R&B/Hip-Hop Albums chart and at No. 28 on the Billboard it's second week. Lead single "Love Like This" has so far reached No. 8 on the Adult R&B airplay chart. Donell Jones doesn't plan on following the ever changing climate of the music industry; he just plans to keep doing what feels good and creating timeless music in the process.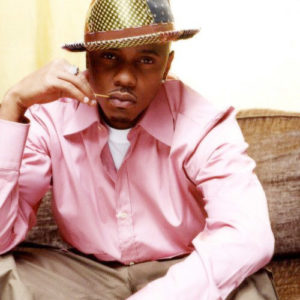 "When I was coming up in the game, I listened to everybody. I always try to go back and learn something from artists that came before me. I think a lot of the new artists need to go back and study the history of R&B .

….

. "
INTERVIEW:
How ya been? So what have you been doing in your downtime?
DJ: I've been well. I've been spending some time with my family, restructuring my business affairs and of course, making music. In my time off, I started my own label, Candyman Music and I have a new Manager, Ruben Rodriguez. I've just been making sure things are in order and focusing on this next chapter in my career.
Alot of people aren't aware that you were a behind the scenes type cat before you hit the spotlight.. you did alot of writing for some big names. Do you still do ghost writing for artists today? If so, anybody we know?
DJ: I haven't been lately. My focus has definitely been myself but I'm looking forward to writing for some other people soon!
Let's go back to your child hood… What was it like growing up in chicago? Any stories that stick out to you?
DJ: No, not really any stories that stick out to me. (laughs) Growing up in Chicago was cool. It's a great city.
There's a few Rnb artists that come to mind that have that timeless sound.. D'Angelo, Maxwell, Brian McKnight, Joe, and yourself.. to name a few.. What do you think of the current state of Rnb?
DJ: Thank you. Well, to be honest, I think the current state of music is on the uphill. Like everything else, things change. There have been a lot of older artists re-emerging and some quality music released this year. Artists have definitely had to go back to the drawing board and put some quality stuff out there. 

What's your take on today's rnb talent? It seems like alot of it is watered down..what happened to the soul?
DJ: (laughs) I think a lot of people stopped listening to records. They stopped doing their research and listening to music that paved the way for careers. When I was coming up in the game, I listened to everybody. I always try to go back and learn something from artists that came before me. I think a lot of the new artists need to go back and study the history of R&B and what made those artists hot. Some had soulful voices, some just had that charisma, you know. Just different things about different artists and the music that's timeless and real.
What rnb cats do you like/listen to?
DJ: Dusties, dusties, dusties! The Isley Brothers, Michael Jackson, Teddy Pendergrass, Alicia Meyers. All kinds of music. A lot of old music though.
What female artists do you listen to?
DJ: If were going back it would have to be Patrice Rushen, Tina Marie and Minnie Ripperton. If we're talking about today's artists I would have to say, Alicia Keys, Jazmine Sullivan and Mary J. Blige. 

Anybody you'd like to collab with? ( rnb or hiphop )
DJ: Mary J. Blige. That's about the only person that I really have always wanted to collab with. I'm open to working with anyone but for me, working with Mary J. Blige would be great! The only other person I really wanted to collaborate with has passed away. That would be Michael Jackson. 

How about hip hop? Who do you listen to? Who you feelin?
DJ: I like Rick Ross, I definitely like some Jay Z. The same really applies in hip hop for me. I'm still listening to 2Pac and Biggie's music. My kids like Waka Flocka. (laughs)
What's your take on the whole auto tune singer?
DJ: Umm (laughs) I think it makes it easy. I think it makes it really easy for those guys to make records, ya know. (laughs) When you take the computer out of it, what do you have? But I don't knock em. I think T-Pain himself was really creative himself when he came out and did it. but now everybody's doing it so I don't even know if he can come out with that sound again and do it. It's getting to the point where nobody wants to hear it anymore and that's sad because he did create that sound. The autotune, not the talk box because they are two separate things. They do not even sound alike.
So you got this label you started called Candyman Music? Tell us about it..How did the label come about? Who's all on the roster? Is it strictly rnb? you gonna offer hip hop artists as well?
DJ: I've always wanted to start my own label and the timing was just right. I saw the opportunity and I took it. Over the years I've been on several labels and ownership of my music is important to me. Candyman Music is focused on bringing quality music to the world. I'm open to anything or sound I'm feeling. It's not just limited to R&B. If your music is good, then we can do business. But I really don't want to have a bunch of artists. I plan to keep it small and intimate. I feel like when you have a lot of artists on a label you tend to lose focus. I've been an artist on a label with plenty of artists and I wouldn't want to do that to someone else.
You recently dropped your latest project "Lyrics"? Whats it all about? What was the process that went into this one..content, etc.. You got them strip club anthems, love joints? fill us in.
DJ: My process for this record was no different than any of my other albums. I just went in and thought about my focus, which is love. The good, the bad and the ugly, all facets of love. I'm telling stories on this particular project. I wanted my fans to be able to listen to the songs and visualize the video without even seeing it. You can expect it all. I've got a few strip club anthems (laughs) and definitely some love joints.
You got a favorite on this one?
DJ: It changes from day to day but right now my favorite track is "Just A Little".
So you're currently on tour.. How's that going?
DJ: Well, I wouldn't say were on tour. I would say were doing spot dates and a tour is to come but it's been great. The fans are coming out and supporting me, it's been beautiful. One thing I love the most is being on stage. So for me, to go out and see the people dancing and singing along, it's a great feeling.
Whats the future hold for Donnell Jones?
DJ: Music, music, music and more music! I'm focusing on my new artist, her name is Breese, she is about to come out with a project. I'm also interested in movies, so be on the lookout for that.

Any last words?
Yes. I just want to thank my fans for sticking by me for so many years and supporting my music. I want to encourage them to go pick up my new album "Lyrics" in stores now and if they want to reach me I'd love to hear from them. People can hit me up on twitter at twitter.com/donelljones96 or on facebook facebook.com/therealDonellJones. And thank you for the interview! God bless!