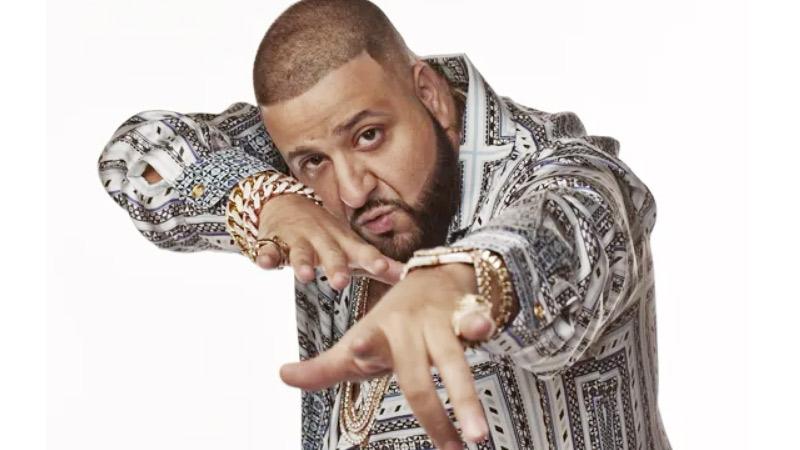 DJ Khaled Signs With Def Jam / Named Global Creative Consultant for UMG
DJ Khaled is bringing his We the Best imprint to Def Jam, leaving Sony Music, where he was signed to Epic Records, for a joint venture with Universal Music Group. In addition, the rapper-producer has been named Global Creative Consultant for UMG, working across all labels at the world's biggest music company. The news was shared at a press conference in Miami today (Feb. 9).
As an artist, he'll release future music through Def Jam, marking a full circle moment for Khaled, whose career included an early stint as an A&R executive at Def Jam South. The move also reunites Khaled with LaTrice Burnette, EVP at Def Jam, who was a key architect of his success at Epic, where he released five albums, four of which debuted at No. 1 on the Billboard album chart.
In terms of Khaled's new center role at UMG, he explains it was Grainge's suggestion. Says Khaled: "Since I'm coming back home, we were like, 'Let's spread my talent and my greatness.' I know everybody in the Universal system, and I can help the whole universal system, not just musically, but for TV, films, marketing. I have relationships with every artist. I have relationships with everybody behind the scenes, from A&Rs to executives to radio to marketing. I'm here to spread my talent. I feel like I can help everybody. … Lucian wanted me to add me to the team as a global creative consultant, and I was honored. Sir Lucian, if you look at his track record, he's a big winner."
In addition to announcing his joint venture deal, Khaled continues his partnership with Air Jordan and is newly aligned with streetwear retailer Snipes, with plans to open a location in Miami. Khaled is a longtime resident and was honored with the key to the City of Miami and to Miami Beach in recognition of his philanthropic work, not limited to Khaled's own We The Best Foundation, which just announced its inaugural scholarship program, in partnership with Roc Nation. S: Variety