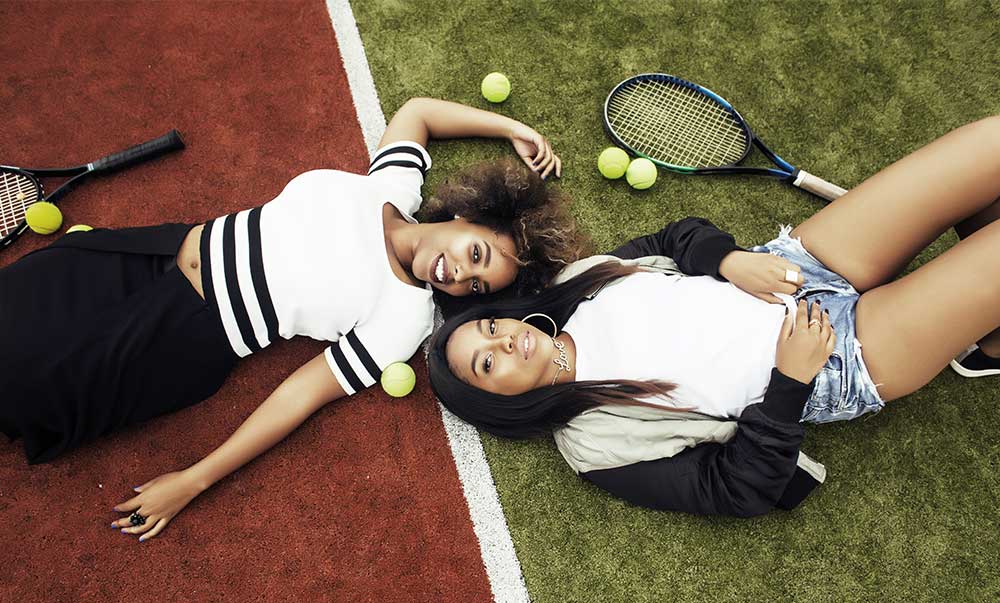 This post is trending
This post is hot
Written by: Jay Howard
Rapindustry.com
There is an old saying that states "the apple doesn't fall far from the tree." Most of the time this phrase is used to compare one individual or group to its predecessor. The comparison can be positive or negative. For example: "Oh Shelly has such good hair, just like her mother." "Well, the apple doesn't fall far from the tree you know."
In the rap game, there are often more bad apples then we'd like to admit. Many rappers feel obligated that when they are successful, they have to give an opportunity to their friends to try to duplicate their success. This situation often leads to mixed results. Thus, when the apple falls very far from a good tree, it can be a very bad thing. In 2008, rappers are literally obtaining record deals everyday. With such avenues as myspace blowing up rappers, Making the Band, and every rapper that is even halfway successful owning an independent label, the market is becoming very, very crowded. On the contrary, the same rapper who gives a chance to their buddies could give an equal opportunity to a relatively unknown act that could reach superstar status.
In truth, rappers have been lending a hand to other rappers for years and it often turns into a cycle or hence an "apple tree". The "Godfather of West Coast Rap", Dr. Dre , provides us a perfect example of this tree. Dre begins his career with the World Class Wreckin' Crew then he hooks up with Cube, Ren Yella, and Eazy E to form N.W.A.. Dr. Dre departs N.W.A. and links up with Death Row records, where he discovers Snoop Dogg. Dr. Dre leaves Death Row and starts his own label Aftermath Records where he introduces the world to Eminem and The Game. Snoop Dogg, Eminem, and Game release their own acts, the Dogg Pound D12, and Black Wall Street respectively, (not to mention 50 Cent, G-Unit, and others) and the "tree" goes on and on. There is certainly nothing wrong with sharing the wealth and providing opportunities to deserving talent or "homies" that you came up with ,however, many times when an established rapper rolls the dice and takes a gamble the results aren't pretty. If we think about the worst case scenario, groups like Young Jeezy's USDA, Nas's Bravehearts, and Mobb Deep's Infamous Mobb, etc. are examples of rappers who release groups that falter commercially and artistically. The problem is that most of these rappers who put out groups like these release them because they are trying to stay loyal to their homies and/or make "questionable" talent choices.
Sometimes the results are mixed, as the crew can falter but one rapper can shine, and eventually make their own imprint in the game. Beanie Siegel's State Property group hasn't lived up to expectations, but group member, Freeway, is a respected legitimate rapper and has put out one of the best albums of 2007, Free at Last. Busta Rhyme's Flipmode Squad didn't measure up to a fraction of the success of the Dungeon Dragon, but group member Rah Digga established herself as one of the best female rappers in the game, while the rest of the members have basically faded off into the background. The list goes on and on.
On the flipside, many promising potential superstars still linger out in the underground because they haven't caught that "big break" or don't have a best friend who happens to be a superstar rapper. So one of the questions that remains is, "Would the game be better if rappers actually looked for talent instead of just giving their boys a break?"
In truth, the game might be better if rappers followed this route. There would be less of a "crowded scene", more talent throughout, and more independent artists getting breaks. Of course independent/underground artists still catch breaks and in turn, the game prospers. As aforementioned, Nas released his Bravehearts crew which didn't put much of a dent in the game, but he also introduced us to the fluid, underrated lyricist AZ, on his classic debut Illmatic. The game prospers even more when artists often travel outside their geographic area and usual creative spectrum to release an act.
The Godfather of G-funk and West Coast tyrant, Dr. Dre, found the white, Midwestern, lyrical rhyme slinging Eminem, who lyrically sounds nothing like Dr. Dre. Another one of the forefathers of gangster rap Eazy E introduced the world to the rapid fire sing- song flow of Cleveland natives Bone Thugs N -Harmony.
So what is really wrong with the bad apples in the bunch? Many times the artists don't have much talent to begin with. Other times they might feel like they don't have to work as hard as a more traditional "new" artist because their boy is already on. Many times the label will release the first single with the established artist and the protégé', and that will be the only single worthwhile song on the album. Maybe the artist was actually a part of the established artist entourage and just "graduated" to artist status. Sometimes the protégé' even comes with a sound that is too similar to the established artist and they come off as sounding generic, I.e. Infamous Mobb sounding like Mobb Deep. Sometimes when an artist releases a group it only makes the established artist sound/look better when compared to his lackeys. Who knows?
I'm not trying to come off as a hater, but what is the point of having hundreds of rappers in the game, when half of them don't put out consistent quality material? Take about half of these hundred rappers and attach about 2 or 3 group members to them and you got even more rappers that crowd up the game , and what is the result? You have an oversaturated market and ultimately fans that get tired of buying "wack shit". More wack shit that is released soaks up money from record companies and/or discourages fans and other potential buyers from buying music, which is a really big problem.
Meanwhile, you have a potential Redman or Eminem grinding away in the middle of nowhere frustrated at the game.
I think that before rappers feel like they want to put their boys on, they should first see how the public likes them in shows first, and then let them get on a few features here and there for their album. If people are still feelin' them, they should let the artist(s) release some mixtapes, (solo, not with the established artist) to test the market, and then if they have the green light from the label and the public likes them, then they should release a full length album. I'm sure many labels and artists probably go through a process similar to this already, but I'm also pretty sure many don't, which is why many problems arise.
Personally, if I was an established successful artist and some of my friends wanted me to take them under my wing I would guide them through this process before I'd spend my own money or the label's. However, many artists just want to be loyal or they truly, believe that their buddies have talent, when in reality they don't. I'm sure there is a problem similar to this in other genres of music, but as far as hip hop music, it's rampant. Occasionally, you have that magical moment where a guy like 50 Cent gives a guy like Young Buck a chance and he shines. However, sometimes you have that same guy give a chance to a rapper like Tony Yayo and if he is even halfway successful, (maybe 200-300,000 sales) he just might release a solo artist or a group himself. All of this goes on while a talented guy named _______ (insert MC here) from _______ (insert town here) breaks his neck every night going to open mic shows with no record deal yet. Then the cycle goes on and on and on and on…