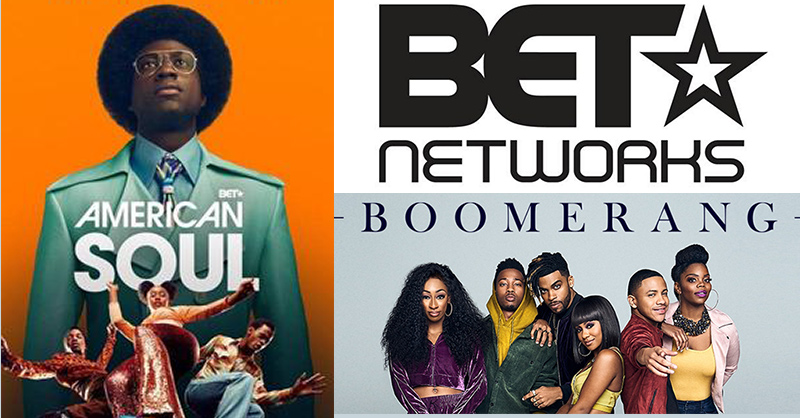 BET Renews 'Boomerang,' and 'Soul Train' Drama 'American Soul' for Second Seasons
BET has renewed two of its freshman series for a second season, the Viacom network announced on Tuesday.
"Boomerang," Lena Waithe's TV sequel to the 1992 film of the same name, and the period drama "American Soul" have both been renewed for another outing at the network ahead of their respective season finales this week and next.
Executive produced by Waithe and original star Halle Berry, "Boomerang" is set 25 years after the events of the Eddie Murphy-Robin Givens romantic comedy. The sequel series, which centers on the original casts' children as young marketing professionals trying to step out of their parents' shadows, is set to wrap its 10-episode first season on Tuesday, April 9.
"Making Boomerang has been one of the highlights of my career and the positive feedback we've gotten from fans and critics has been so validating. I'm beyond excited to dive even deeper into these characters' lives in season two," Waithe said in a statement.
"We are incredibly grateful to continue to tell the American Soul story. Season one was so well received by the culture and we feel that season two will be even more fun and exciting," said executive producer Jesse Collins.