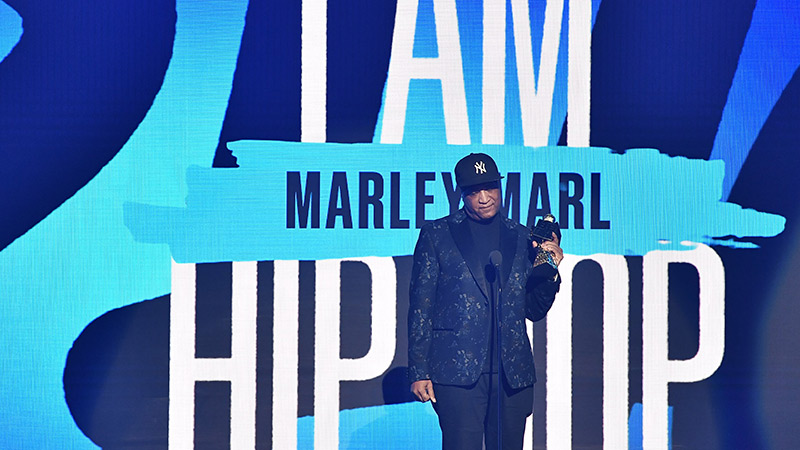 BET Hip Hop Awards 2023: Winners, Show Highlights, Cyphers & More.
Kendrick Lamar was the biggest winner at the 2023 BET Hip Hop Awards. He took home four awards, including Hip Hop Artist of the Year. He was also named Best Live Performer and Lyricist of the Year, while he shared Video Director of the Year award with Dave Free.
Check out some of the highlights from the show:
THE CYPHERS: 
Introduced by Timbaland, The cypher included Lola Brooke, Lady London, Gloss Up, and Bun B.
Swizz Beatz and Timbaland presented trailblazer DJ Marley Marl with the I Am Hip-Hop Award at the 2023 BET Hip-Hop Awards.

"This started as a dream at 4117 Vernon Blvd, Long Island City, Queensbridge," Marley Marl explained during his acceptance speech. He went on to pay tribute to his late partner and fellow Hip-Hop legend. "I accept this award, but I gotta share it with Mr. Magic, rest in peace. One of us made it brother! This goes to you."
Rakim and LL Cool J celebrated a bunch of Marley Marl produced songs. The set was locked by DJ Jazzy Jeff and Technician The DJ on the turntables.
30 years of So So Def
*Full Winner List of 2023 BET Hip Hop Awards 
• Hip Hop Artist of the Year: Kendrick Lamar
• Hip Hop Album of the Year: "Her Loss" – Drake & 21 Savage
• Best Hip Hop Video: "Just Wanna Rock" – Lil Uzi Vert
• Best Collaboration: "All My Life" – Lil Durk featuring J. Cole
• Best Duo/Group: Drake & 21 Savage
• Best Live Performer: Kendrick Lamar
• Lyricist of the Year: Kendrick Lamar
• Video Director of the Year: Dave Free & Kendrick Lamar
• DJ of the Year: Metro Boomin
• Producer of the Year: Metro Boomin
• Song of the Year: "Just Wanna Rock" – Lil Uzi Vert
• Best Breakthrough Hip Hop Artist: Ice Spice
• Hustler of the Year: 50 Cent
• Sweet 16: Best Featured Verse: Jay-Z – "God Did" (DJ Khaled featuring Rick Ross, Lil Wayne, Jay-Z, John Legend & Fridayy)
• Impact Track: "All My Life" – Lil Durk featuring J. Cole
• Best Hip-Hop Platform: "Caresha Please" – Yung Miami
• Best International Flow: Black Sherif (Ghana)
• I Am Hip-Hop Award: Marley Marl
• Cultural Influence Award: Swizz Beatz & Timbaland