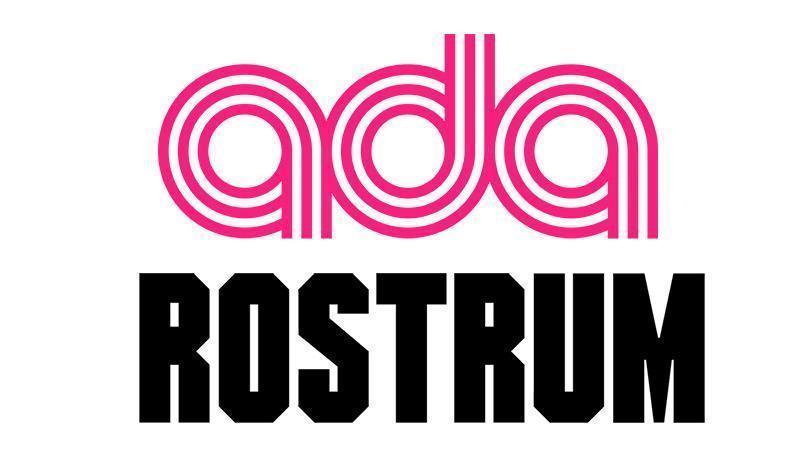 ADA Worldwide Partners with Rostrum Records On Global Distro Deal.
ADA Worldwide, the independent label and artist services arm of Warner Music Group, has announced their partnership with leading independent record label Rostrum Records. The deal will see ADA cover global distribution services for Rostrum's entire label catalog and new releases.
Celebrating 20 years in 2023, Rostrum Records has discovered and launched the careers of chart-topping superstars including Wiz Khalifa and the late Mac Miller. This year, the innovative, artist-centric label is continuing to build on its legacy with new music from its growing roster. Kicking things off was the May 3rd release of Fat Nick's debut pop-punk single "Songs on the Radio," followed by DC The Don's "Funeral," which came in at No. 7 on Spotify's Top Debut Albums. DC is currently on $NOT's U.S. tour in promotion of his third studio album. The label also dropped new music from Alé Araya and Brevin Kim, who have already seen great DSP support from the likes of Spotify's New Music Friday, Apple's New Music Daily, and TIDAL Rising. Upcoming releases include Fat Nick, Lou Phelps, and My Favorite Color.
Cat Kreidich, President, ADA Worldwide, welcomed Rostrum, saying: "Erika and the entire Rostrum team are trailblazers with an impressive track record of identifying and developing some of the best talent across genres. Our extensive global network and collaborative approach will help expand their reach, bringing Rostrum's incredible artists and special catalog to new and longtime fans around the world. We're looking forward to working alongside a like-minded team of innovators to uplift some of the best independent talent."
Erika Montes, President, Rostrum Records, commented: "Rostrum Records was founded on a commitment to bring innovative, artist-first approaches to the music industry. 20 years later, we are excited to partner with the ADA team on a shared vision to deepen the support and amplification of independent artists."
Rostrum Records will be joining the ADA Worldwide roster alongside successful labels such as BMG, Partisan, 88rising, Watertower, Sub-Pop, VP Records, Mute, and many more. This year, ADA has already supported major releases from Macklemore, Central Cee, M83, Big Freedia, Cigarettes After Sex, Jelly Roll, Quevedo, PJ Harvey, and Logic. In addition, ADA spearheaded notable partnerships for Daft Punk's catalog with TikTok and Peloton, and supported Bonnie Raitt's Just Like That album which garnered multiple wins at the 2023 GRAMMY Awards.
Currently celebrating its 20th anniversary of developing and empowering the next generation of independent artists, Rostrum Records is commemorating the milestone with new music releases, limited-edition merch drops, exciting content, exclusive partnerships, and more. Check out the history of the independent label told through an interactive, animated timeline, and purchase limited-edition Rostrum Records merch here. Stay tuned for more announcements soon.