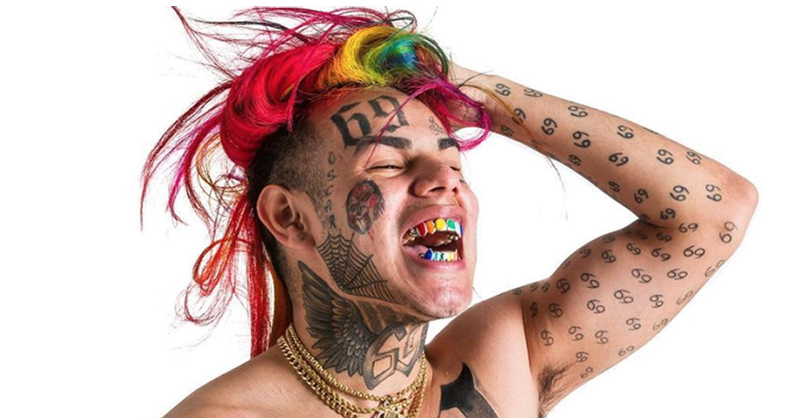 TMZ caught up with Tekashi inside LAX on Sunday (May 6) where the "Gummo" rapper claims to have secured a feature on Kanye West's upcoming album.
"I win at every battle I get into, you know what I'm saying?" he began ranting to the paparazzo. "How many Ls have I took? I haven't took not one L yet." When the cameraman mentioned Yeezy's upcoming album, 6ix9ine said… "I'm on it! I'm on the album," he asserts. "I swear. [Kanye] didn't want me to tell y'all."
6ix9ine spoke about Kanye when TMZ once again confronted him last week (May 3) about his allegedly terminated headphone endorsement deal. "We got Kanye's back," he quipped. "He learned from Tekashi, like, 'Yo, I gotta troll. I gotta troll to get my sales up.'"
Kanye is slated to drop his next album on June 1.