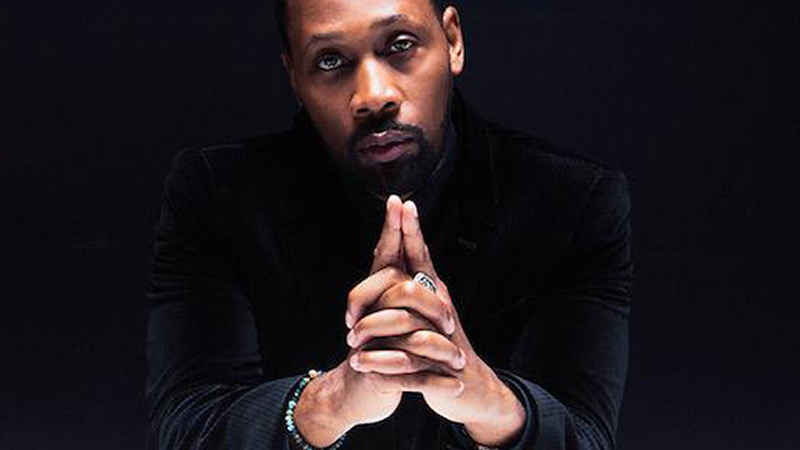 The RZA Named Official Ambassador of the 2023 Urbanworld International Film Festival.
The 27th Annual Urbanworld Film Festival has announced that Grammy and Emmy-nominated producer, actor, musician and filmmaker The RZA will serve as official ambassador of this year's festival.
A founding member of the seminal hip hop group the Wu-Tang Clan, RZA is co-director of the documentary A Wu-Tang Experience: Live at Red Rocks Amphitheatre with Gerald Barclay. The film, which will make its world premiere at Urbanworld on Friday, November 3, chronicles the Wu-Tang's iconic 2021 performance with the Colorado Symphony Orchestra.
"I'm completely honored to be a part of a platform like Urbanworld which supports storytellers from all walks of life," says RZA."As a filmmaker, I understand the work that goes into not only getting a film made but getting it seen. There aren't a lot of film festivals that intentionally shine light on the works of Black Men and Women in our industry. Our growing number of directors and producers need more outlets. Urbanworld gets it and this opportunity to serve as ambassador to this year's festival is an honor and a privilege."
Urbanworld is also proud to announce that the festival's Opening Night Film will be the Toronto International Film Festival award-winner American Fiction, directed by Cord Jefferson.
The festival takes place November 1-5, 2023 at AMC 34th Street and the SVA Theatre. HBO returns as Founding Partner for the 27th year and Warner Bros. Discovery serves as Prestige Partner. Tickets and passes can be purchased at urbanworld.org.
Additional highlights of Urbanworld 2023 are: Misty Copeland will participate in a post-screening discussion of her short film "Flower," directed by Lauren Finerman and executive produced by Nelson George and Leyla Fayyaz; NBCUniversal will showcase their new television series "Found," starring Shanola Hampton; and National Geographic Documentary Films will sponsor over 100 New York City students to attend a screening of The Space Race, directed by Diego Hurtado de Mendoza and Lisa Cortès. Astronaut Leland Melvin will be in attendance for a Q&A.
The festival will also feature a Friday night tribute to music videos sponsored by Hulu entitled "Lights, Cameras, Rhymes: 50 Years of Hip Hop on Screen." The retrospective will be followed by a panel discussion of industry icons including director Benny Boom and artist Tariq "Black Thought" Trotter.
About Urbanworld
The Urbanworld Film Festival was launched in 1997 by Founder Stacy Spikes, Co-Founder and CEO of MoviePass, and a former Executive at Miramax and October Films. The five-day festival showcases narrative features, documentaries, short films, web originals, experimental, spotlight screenings and conversations, and music performances. Hollywood studios, networks and streamers, as well as established and emerging content creators, have consistently chosen Urbanworld to premiere box office hits and award-winning projects. An initiative under the Urbanworld Foundation, the Festival is supported by Founding Partner HBO, and Prestige Partner Warner Bros. Discovery; Supporting Partners Comcast NBCUniversal, Disney+, ESPN Films, Hulu, MoviePass, Open AI, Paramount+, Prime Video and Sony Pictures Entertainment; Industry Partners Motion Picture Association, National Football League, Writers Guild of America East and Simple DCP; Contributing Partners Bloomberg Arts Initiative, Directors Guild of America, the Mayor's Office of Media and Entertainment and SVA SocDoc; Media Partners iHeartMedia and WNET.